Triple Crown-winning jockey Victor Espinoza became the third jockey in four days testing positive for the coronavirus, his agent, Brian Beach, told the Daily Racing Form late Friday night.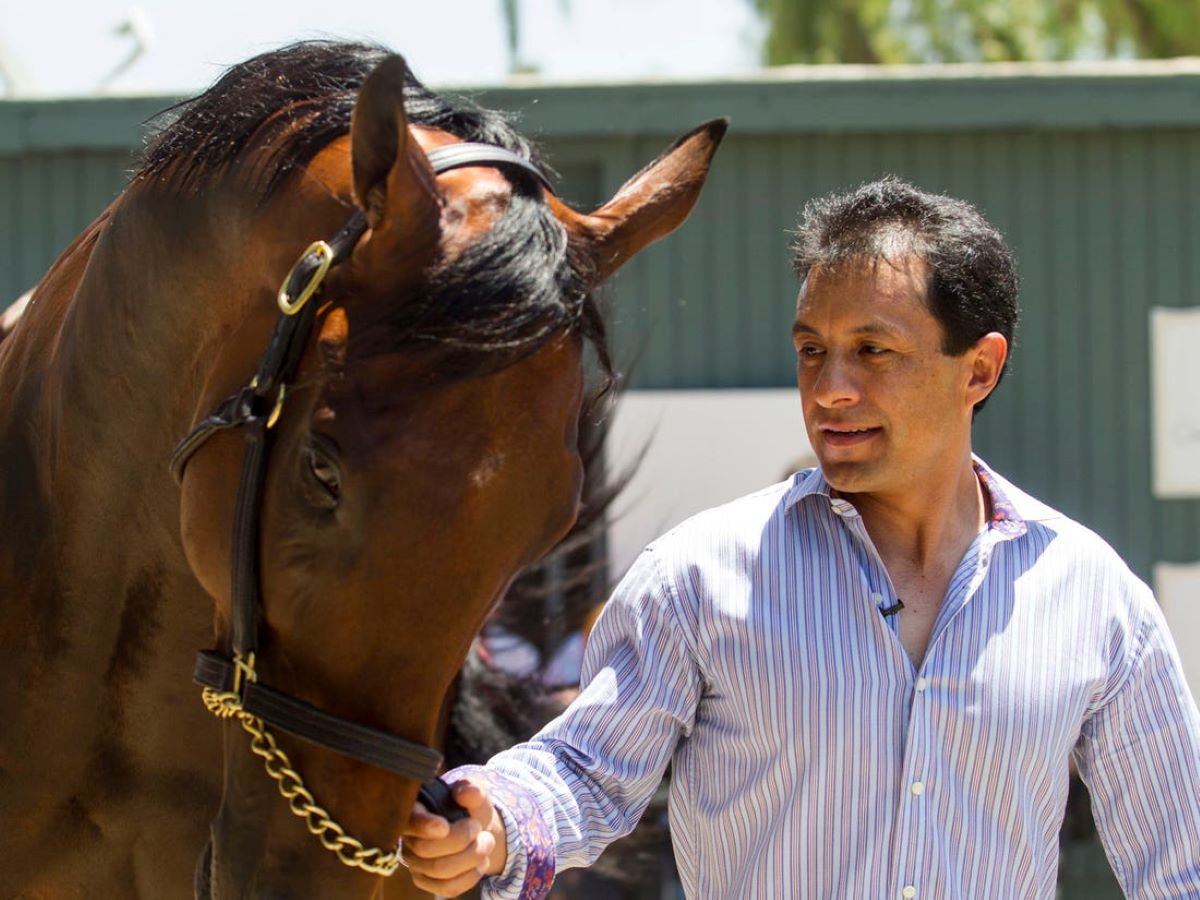 Espinoza tested himself Friday afternoon at Scripps Hospital in La Jolla. Espinoza has a home in La Jolla he lives at while riding at Del Mar. He took the test after the first test he took in Orange County did not promptly return the results. The second test results came back Friday, revealing a positive result.
Because Espinoza was not feeling well and because the test results were not back, Del Mar officials took Espinoza off all his mounts for Friday's opening day as a precaution.
"I am feeling much better," Espinoza told OG News in a Twitter message.
Los Alamitos on the Fourth of July is a Common Thread
Espinoza becomes the third rider from Los Alamitos's Fourth of July card testing positive. Martin Garcia tested positive Wednesday en route from Kentucky to Indiana Grand for the Indiana Oaks. Luis Saez learned of his positive test Friday afternoon at Keeneland. All three rode in the Los Alamitos Derby July 4.
The difference here is both Garcia and Saez hopscotched around the country riding at multiple tracks over the last 10 days. Espinoza rode closing day at Santa Anita June 21, then had two mounts at Los Alamitos July 4. He hasn't gotten on an airplane, nor ridden outside of Southern California.
Beach told the DRF that Espinoza wanted to get himself tested after learning of Garcia's positive test. Beach said his client was feeling "flu-ey" and not well. Like most racetracks in the coronavirus era, Del Mar displays zero wiggle room when it comes to health protocols. Every employee, essential staff member and jockey undergoes a temperature check and series of questions – all of which require a "no" answer for admittance.
Espinoza Faced Health Scares Before
A 2017 Hall of Fame inductee and former bus driver in Mexico City, Espinoza is one of the most popular figures in racing. He owns 3,421 career victories and more than $203.2 million in earnings in a career dating to 1993. He surpassed $10 million in yearly earnings nine times, most recently in 2015, when Espinoza piloted American Pharoah to the first American Triple Crown in 37 years.
The year before, he rode California Chrome to victories in the Kentucky Derby and Preakness, meaning over that two-year span, Espinoza won five of the six Triple Crown races. He owns three Kentucky Derby and three Preakness titles to go with the 2015 Belmont, previous winning the Derby and Preakness aboard War Emblem (2002) and California Chrome.
Espinoza also won three Breeders' Cup races and the 2016 Dubai World Cup. But in July 2018, Espinoza endured a frightful accident when the horse he was training suffered a fatal heart attack and died out from under him. Espinoza was thrown from the horse, fracturing a vertebrae in his neck and undergoing partial paralysis. He spent nearly a month in the hospital, yet returned to riding the following January at Santa Anita.