English Premier League clubs scrambled to bring in talented players before Thursday's transfer deadline, but the biggest move of the day looks to be about who left the league.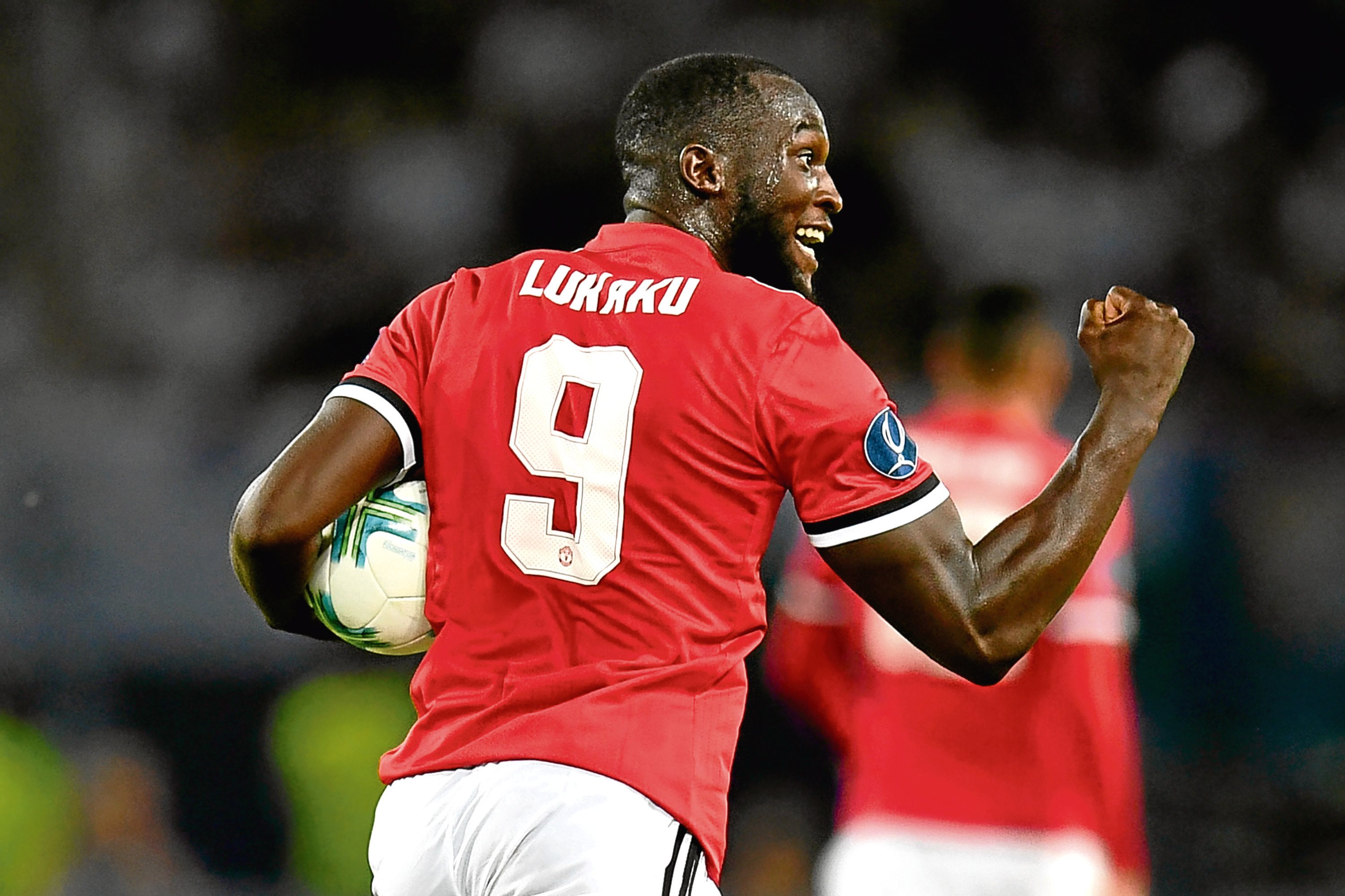 Belgium international Romelu Lukaku will join Inter Milan on a five-year deal after the Italian club paid Manchester United a team record €80 million ($89.5 million) to pry the striker away from the English side.
Lukaku: Inter 'The Only Club I Wanted'
Lukaku scored 15 times in 45 games for United last season, but it appeared that he was not a favorite of new manager Ole Gunnar Solskjaer, leading to speculation that he would be moved in the offseason.
It then became a question of which Italian club would be able to close the deal. For a while, it seemed as though Lukaku would end up with Juventus, with the Italian champions sending Paulo Dybala to Old Trafford in what amounted to a trade. But United pulled out of negotiations with Dybala, scuttling the deal.
In the end, Lukaku said that he was pleased to be joining Inter, which finished fourth in Serie A last year while crashing out of the Champions League group stages and being eliminated by Eintracht Frankfurt in the Europa League Round of 16.
"Inter were the only club I wanted," Lukaku said in a statement released by the team. "I'm here to bring the Nerazzurri back to the top."
While Lukaku is supremely talented – he was only the fourth player in EPL history to score 80 league goals before the age of 24 – the fact that he seemed discontent at United had many pundits agreeing that it was time for him to leave.
"My view on Romelu Lukaku is that if Manchester United are trying to set a new tone and culture through the club, which Ole is trying to do, any lack of professionalism has got to be stamped upon," former United star Gary Neville told ESPN. "He didn't want to be here anyway."
Spurs, Arsenal Busy at Transfer Deadline
Other leading Premier League sides used the transfer deadline to shore up their squads heading into the season.
Tottenham Hotspur made two significant signings on Thursday. First, they brought in Ryan Sessegnon from Fulham for a transfer fee of £25 million. The 19-year-old Sessegnon typically plays as a left winger, and is a member of England's Under-21 team. While he may have to fight to get on the field this season, Sessegnon agreed to a five-year deal with Spurs, and could well play a significant role in the club's long-term plans.
Spurs also brought in Argentinian midfielder Giovani Lo Celso on a loan from Real Betis, with an option to buy the international next summer. It was rumored that Tottenham might buy Lo Celso now for something in the range of £65 million, but the two sides instead agreed on a loan, according to an ESPN report.
Meanwhile, Arsenal made two moves to strengthen its back line. The club has signed Scottish international left-back Kieran Tierney to a five-year deal, paying Celtic £25 million to secure the defender.
Media reports had also linked Arsenal to Brazilian center-back David Luiz, who appears set to join the Gunners from Chelsea on a two-year deal for an £8 million fee. However, the move had yet to be officially announced even hours after the transfer deadline had officially passed, leading to some uncertainty over whether an agreement was reached in time.
Despite the last minute movement of players in and out of several top sides, the EPL title race odds weren't impacted much by the transfer deadline. Manchester City remains the -240 favorite at FanDuel Sportsbook, ahead of Liverpool (+270), with Tottenham (+1900), Manchester United (+3800), Chelsea (+4400), and Arsenal (+4900) far behind the two favorites.