Tottenham Hotspur entered the weekend as the surprise leader in the English Premier League, ahead of Liverpool, Manchester City, and other preseason favorites. Spurs will look to maintain that position on Sunday, as it hosts struggling Arsenal in a battle between the North London rivals.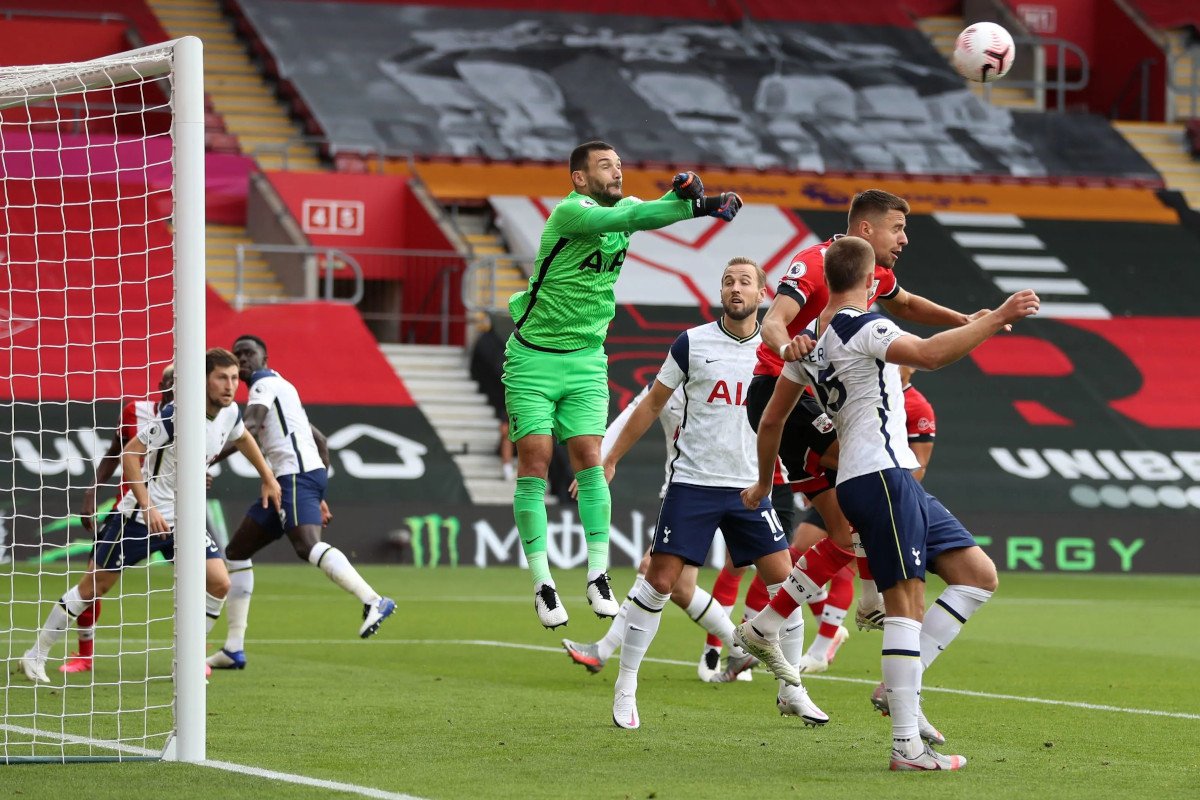 DraftKings Sportsbook lists Tottenham as the +104 favorite at home against Arsenal (+285) in a matchup of teams that have experienced vastly different openings to their 2020-21 Premier League campaigns.
Clubs Enter Derby in Very Different Positions
Tottenham claimed 21 points in its first 10 matches, winning four straight EPL games before drawing at Chelsea last weekend. Meanwhile, Arsenal has earned just 13 points, placing it in the bottom half of the table. The Gunners have just one draw in their last three league matches, and are coming off a 2-1 loss at home to Wolves.
---
Sunday Premier League Odds (via DraftKings Sportsbook)
West Bromwich: +195
Draw: +220
Crystal Palace: +150
Sheffield United: +275
Draw: +250
Leicester City: +102
Tottenham: +104
Draw: +235
Arsenal: +285
Liverpool: -182
Draw: +320
Wolves: +525
---
The hot start has seen Tottenham's odds of winning the EPL shorten to just +550, while Arsenal has drifted to +10000. According to Tottenham manager Jose Mourinho, his club's position at the top of the table means that the team is focused on the season as a whole, rather than on any one match, even against a major rival.
"It means more when we are not in the position we are now," Mourinho told reporters. "It happened last season when we played Arsenal in the last part of the season. It was about winning against Arsenal to give something good, to have a good feeling. But we never forget the fact there are historical rivalries and what it means for the fans."
Arteta: Tottenham 'Deserve' to be Ahead of Arsenal
Arsenal has noticed Tottenham's early success. With his team stuck in 14th place – the lowest position Arsenal has entered one of these derby matches in more than 25 years – manager Mikel Arteta says the gap stems from Tottenham simply playing better soccer and "doing things the right way."
"The table is like that because they deserve it more than us and they've done things better than us," Arteta told reporters. "We have to accept that. But we want to go there and make that gap three points smaller."
Spurs may enjoy an added boost on Sunday, as they will allow 2,000 supporters in the stands. Even Arteta says that having fans in attendance should motivate both clubs for the derby.
"Honestly, I'd rather play in a stadium with an atmosphere, with some fans," Arteta said. "At this moment it's going to be for them with their supporters and the next week it will be us … this is our profession and the beauty of it is that we can share it with them."
Four games are on the Premier League slate for Sunday. Defending champion Liverpool (-182) will host Wolves (+525) in the late match, while Leicester City (+102) will look to bounce back from two straight defeats when it visits last-place Sheffield United (+275) earlier in the day.