Topps announced Monday the return of Mickey Mantle cards to its products, but what form they will take is still anyone's guess.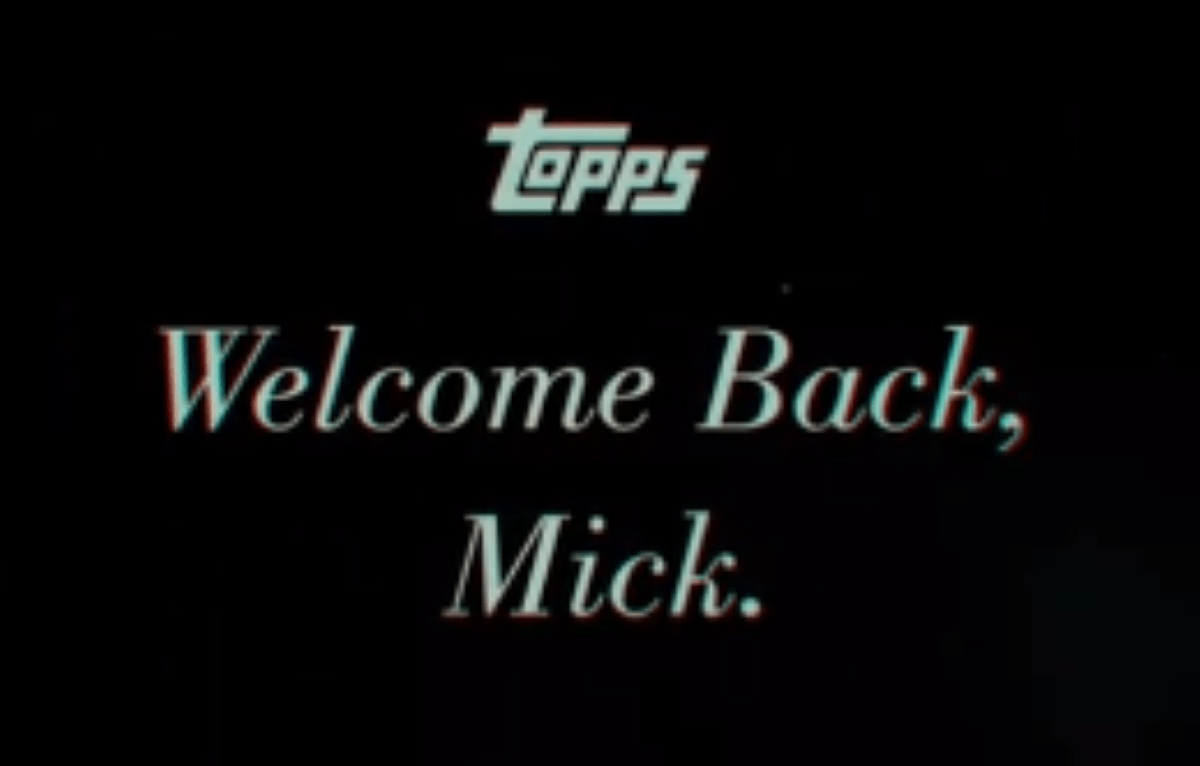 The stalwart trading card company, which now holds the exclusive license to use Major League Baseball team names and logos, tweeted a video showing pictures of some of Mantle's classic Topps cards from the 1950s with the message, "Are you ready for this? Topps proudly welcomes Mickey Mantle back to the lineup!!!"
Are you ready for this? Topps proudly welcomes Mickey Mantle back to the lineup!!! 👀 pic.twitter.com/mxSLrML2j5

— Topps (@Topps) March 23, 2021
Beckett called Mickey Mantle and Topps "the baseball card equivalent of ice cream and apple pie — two pieces of Americana that just belong together."
Mickey Mantle's return to Topps a long time coming
The outlet noted that Topps last released cards featuring Mantle's image in 2012, but offered buybacks of classic Mantle cards and cut signatures in its products in subsequent years. Perhaps the best regarded and collected modern Mantle cards are the reprints of the mainline cards released during his playing days that Topps inserted into its products in 1996.
Mantle's estate signed an exclusive deal with Panini America in 2017 that gave that company the exclusive rights to the Yankees great's likeness, but that deal has since expired.
Topps' plans for Mantle a mystery
Given the lack of detailed information from Topps, collectors don't yet know how the company intends to use Mantle's likeness going forward. Beckett notes that Topps could issue a Mantle card in its popular, artist-created Project70 set or its Living Set, which features just one card of each player. That's in addition to likely base or insert cards in its traditional products.
Topps turns 70 this year and is celebrating the anniversary in its products and promotions.
Mantle cards recently made the news when a PSA 9 version of his 1952 Topps rookie card sold on the PWCC Marketplace for $5.2 million in January, a record sale price for any sports card. Only six copies of the iconic card graded mint by PSA exist, making those scant versions highly desirable by investors and collectors.