Then there were eight. The Final Four is one game away for the teams in the Elite Eight and the teams that most thought would be here are playing. The only exception is No. 1 seed North Carolina, which was an upset victim to No. 5 Auburn, the highest remaining seed.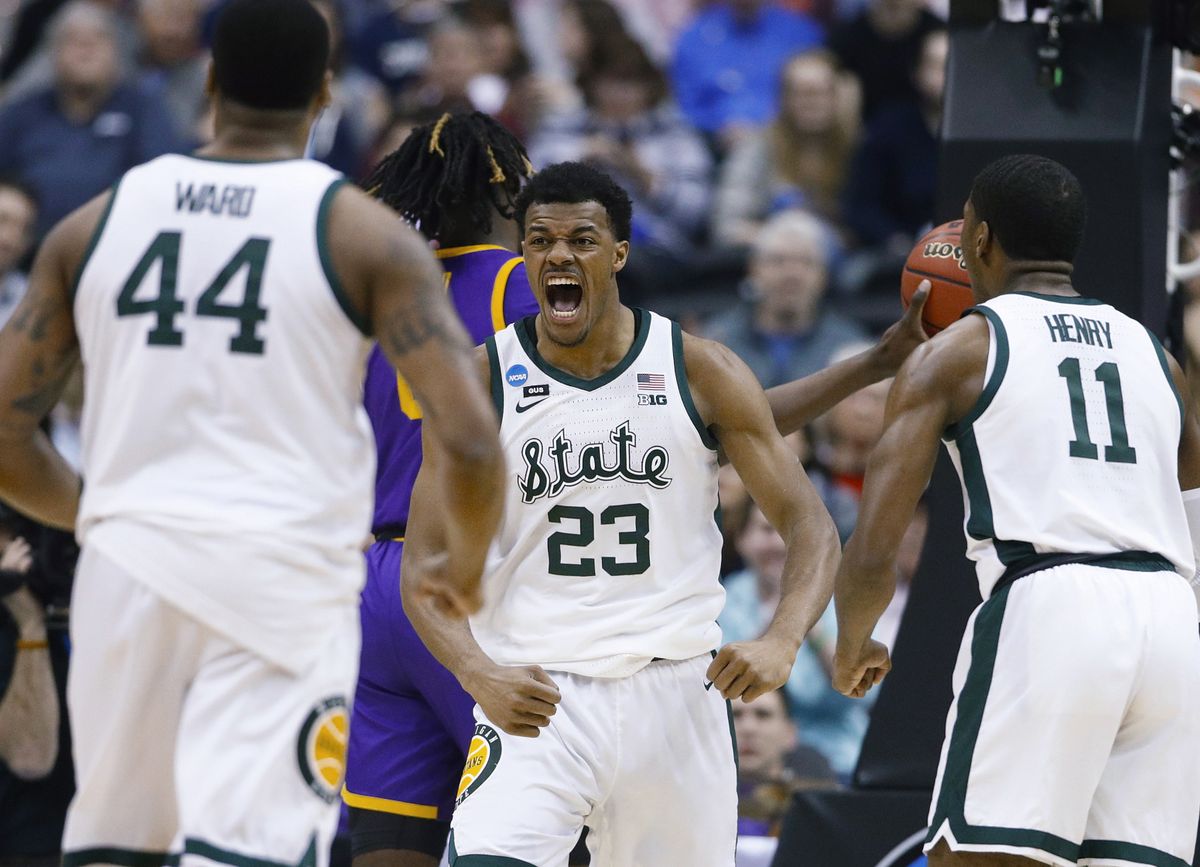 So will the remaining three No. 1 seeds, and No. 2 Kentucky advance to the Final Four? We at OG News see two of them moving on, and two other upset victims. Also in our Five Bets we take another crack and trying to pick an over/under after failing miserably in the Michigan-Texas Tech game.
Check out our picks below, and let's see if March Madness lives up to its name.
1. Purdue vs. Virginia -4.5
Purdue coach Matt Painter and Virginia coach Tony Bennett have both been thwarted in their pursuit of the Final Four, but that will end for one of them after this game.
Bennett has No. 1 seed Virginia clicking right now. The defense is averaging 55 points a game, and clamped down on Oregon in the Sweet Sixteen. The offense has been effective as well, second only to Gonzaga.
The team has three losses, two to Duke and one to Florida State. Purdue will be hard pressed to stop them.
Take Virginia and give away the points.
2. Texas Tech vs. Gonzaga -4
Gonzaga has the No. 1 ranked offense. Texas Tech has the nation's best defense. Something has to give. Texas Tech believes it will be the No. 1 seed. They knocked off Michigan with a stifling defensive effort that the Wolverines never seemed to recover from.
They will have to have an equally impressive performance to slow down the Bulldogs, who can spread the ball around, as evidenced by four players scoring in double figures against Florida State.
Red Raiders coach Chris Beard said this is the exact type of situation he recruits for.
"We try to recruit guys that understand: You are gonna play defense, we're gonna coach you, we're gonna hold you accountable," Beard said. "We do a lot of listening in recruiting, not just talking. Players will tell you what they want. Guys who are talking about me me me, the shots and the ball – not so much with us, they don't really succeed with us."
This could be the best of the four games and could come down to the last shot. Gonzaga seems like a team of destiny.
Take Gonzaga and give away the points.
3. Michigan State vs. Duke -1.5
Duke doesn't seem to be playing with the mindset of a No. 1 seed, escaping University of Central Florida and Virginia Tech. Those teams are nearly as talented as Michigan State.
This could be the game that exposes Duke. The Spartans defeated No. 3 LSU by 17 points. Aaron Henry and Cassius Winston went off for 20 and 17 points respectively, and could easily do the same against the Blue Devils.
Duke coach Mike Krzyzewski is 4-1 against MSU coach Tom Izzo in the NCAA Tournament, but this could be the game that "Coach K" falls short in.
Take Michigan State and the points.
4. Auburn vs. Kentucky -2.5
Auburn is the highest remaining seed in the Elite Eight at No. 5 after knocking out No. 1 North Carolina. They seemed to do so with relative ease, 97-80, but can they repeat that against No. 2 Kentucky?
That victory came at a price, as Sophomore forward Chuma Okeke left with an apparent left knee injury. They will need him against a talented Kentucky team, but if they can shoot the three like they did against the Tar Heels, the Wildcats could be in trouble.
The Okeke injury is a big concern though, he accounted for 20 points against UNC. If he's healthy the Tigers are the pick, but if he's on the bench, Kentucky might be too much for Auburn. We are guessing Okeke won't be ready to go, but the team will rally and upset Kentucky.
Take Auburn and the points.
5. Purdue vs. Virginia Over/Under 126
The over/under opened at 127.5 points then quickly dropped to 126, and for good reason. Virginia's defense is extremely stingy and effective. In their three games in the NCAA Tournament, they have allowed 56, 51, and 49 points.
This could be a slow tempo contest, and even though Purdue scored 87 and 99 points in their last two games, the Cavaliers won't allow them to increase the pace.
Take the under.