Two weeks from National Signing Day for high school football recruits, Ohio State seems to hold a slight edge over Georgia when it comes to who has the top class of incoming freshman, according to 247 Sports, which tracks recruiting nationwide. Another site has Georgia a small favorite over Ohio State.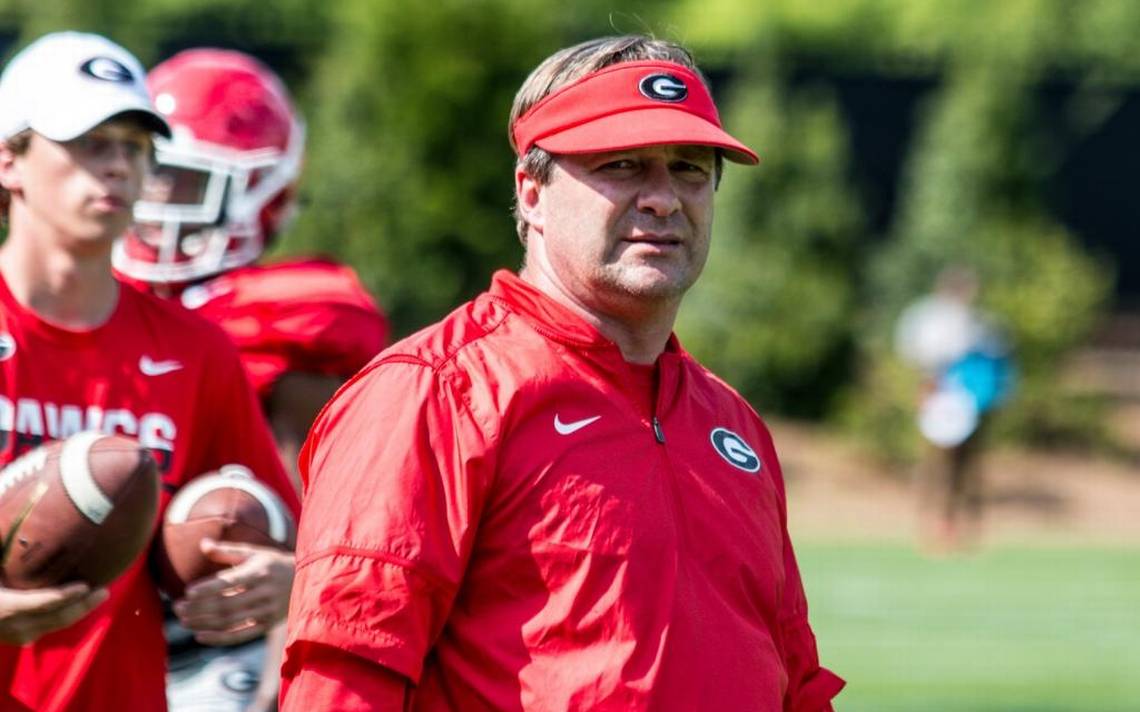 Both are among the top teams listed by oddsmakers to win next January's College Football National Championship. The Bulldogs, who lost to Alabama in this year's title game, 26-23 in overtime, are 8/1.
Ohio State, who was excluded from the four-team playoff, is also at 8/1 for the 2019 game.
Not surprisingly, the Crimson Tide are the favorites to defend their title at 5/2. Clemson is next at 6/1.
Helicopter Recruiting
Ohio State coach Urban Meyer reloaded his team extremely well, securing oral commitments from 23 players. He grabbed two five-star players, 17 four-stars and four three-stars, according to the 247 Sports rating system.
Meyer's recruiting efforts shined on defense. He obtained top-ranked safety Tyreke Johnson and No. 1 defensive tackle Taron Vincent.
Meyer has the advantage of being able to not only go after the best football players in Ohio, but also those in Florida, where he coached from 2005 to 2010 and still has relationships. In addition to Johnson, who's from Jacksonville, Florida, Meyer also convinced Floridians Sevyn Banks (defensive back) and Brian Snead (running back) to play their college bowl up north.
Georgia Coach Kirby Smart used the school's runner up finish in the National Championship game to attract several blue-chip recruits. He landed seven five-star players, including quarterback Justin Fields, the second-ranked high school player in the country, who's from Kennesaw, Georgia, to stay in state and play for the Bulldogs.
Smart has been using a secret weapon in his bid to get 18-year-olds to come to Athens. He has used a helicopter to make in-state visits, often landing it in open fields near schools to make a splash with impressionable teenagers. It appears to be working as four of the top five athletes in the Peach State have said they want to play for Smart.
Top Player Picks Clemson
The one player Smart didn't get from his home state was the most coveted prize of all. Trevor Lawrence was the No. 1 ranked player in the country and the Cartersville, Georgia signal caller was on everybody's list. He chose to go to Clemson and explained it was not a difficult decision.
"They attract different types of players," he said. "They don't recruit everyone. It's like a family atmosphere. It's tight knit. It's just a cool place to be."
Clemson Coach Dabo Swinney did receive a bit of criticism last month when it was alleged he was telling prospective players that OSU's Meyer was getting close to retiring.
The No. 1 offensive lineman Jackson Carman said when Swinney visited him he said that Meyer was closing in on the end of his career. Carman said that was a factor in his decision to choose the Tigers over the Buckeyes.