Kermit Washington's sucker punch against Rudy Tomjanovich during a bench-clearing brawl between the Houston Rockets and LA Lakers game in 1977 still ranks among the worst all-time cheap shots.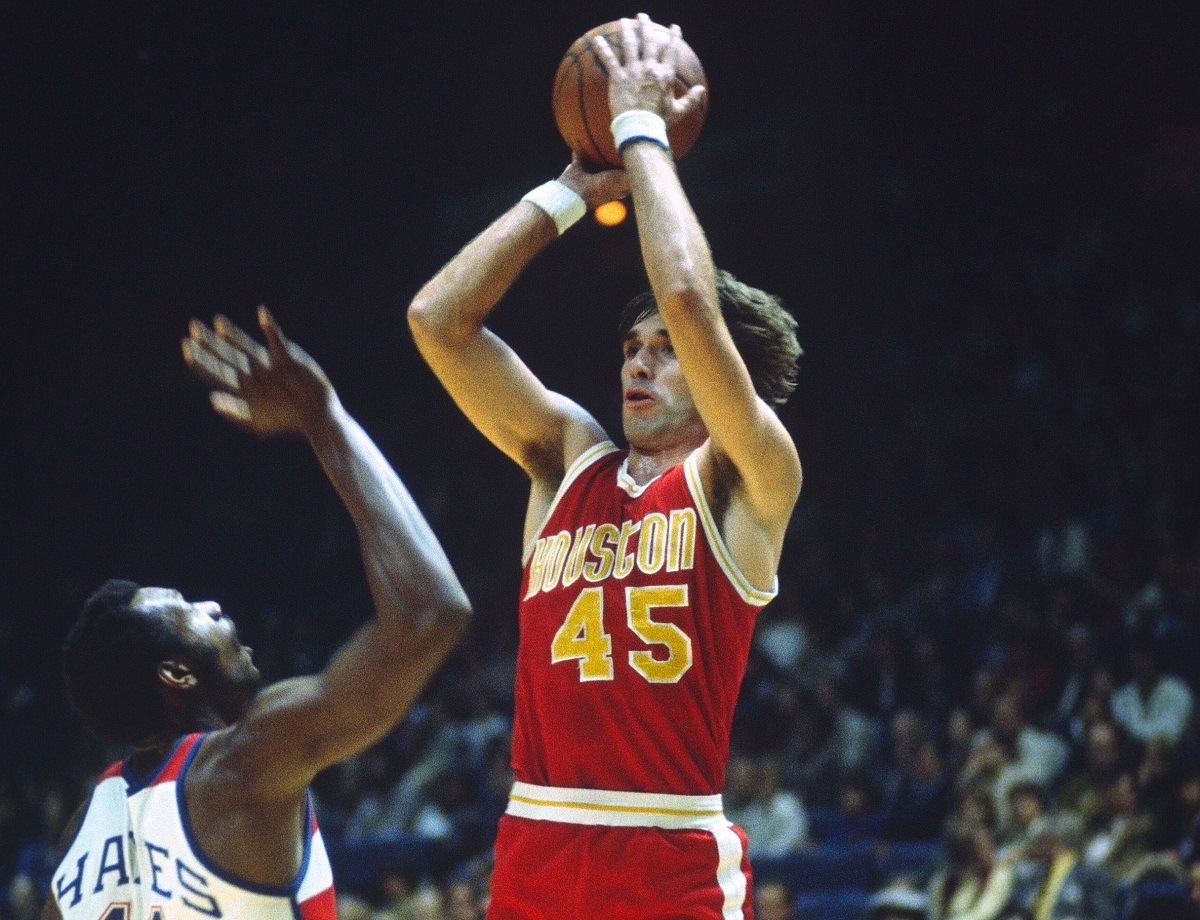 Fitchburg State basketball player Kewan Platt got frustrated and lost his cool in a game against Nichols College. Platt elbowed Nate Tenaglia and was immediately ejected from the game. When the cheap shot video went viral on social media, Platt was suspended indefinitely by school officials.Platt's vicious cheap shot is one of many acts of poor sportsmanship displayed by unsavory athletes over the years.
Other memorable cheap shots include James Butler's most-vicious sucker punches in the history of boxing, and two high school football players in Texas blindsiding an official. Kermit Washington and Rudy Tomjanovich's names will be linked for eternity because of one fateful night during a brawl.
Kermit Vs. Rudy
Fights during NBA games is not something new. In the 1970s, the NBA had problems with bench clearing brawls that occurred almost nightly. The league looked more like the NHL with so many fights.
December 9, 1977 is a date that will live in infamy for the NBA. During a game between the Houston Rockets and the Los Angeles Lakers, a brawl erupted and one punch altered the lives of two players forever.
A scuffle occurred at mid-court involving Kevin Kunnert and Kareem Abdul-Jabbar. Rudy Tomjanovich wanted to break up the fight, but Lakers' power forward Kermit Washington thought he was there to join the fracas. Washington punched Tomjanovich, who did not see the fist coming. The crushing blow obliterated Tomjanovich's jaw and face. Washington inflicted life-threatening injuries and spinal fluid was leaking down into Tomjanovich's mouth.
Tomjanovich thought the scoreboard fell on him and did not even have any recollection of the punch.
Washington's punch sidelined Tomjanovich for five months. The NBA suspended Washington for 60 days. Washington became an instant pariah in the league and received hate mail from all over the country. The Lakers traded him and he floundered for six more seasons.
Although Tomjanovich fully recovered from his injuries and played well enough to garner an all-star selection one season, he was never the same player afterwards. After 11 seasons, Tomjanovich's career ended prematurely. He battled alcoholism and the demons of the incident before turning his life around by transitioning into coaching.
Tomjanovich coached in the NBA for thirteen seasons, including twelve with the Houston Rockets. Tomjanovich won back-to-back NBA championships in 1994 and 1995 with Hakeem Olajuwon.
Grant vs. Butler
James Butler connected on one of the worst cheap shot in boxing history. It occurred at the Roseland Ballroom in New York City during a 9/11 charity event to raise money for the families of fallen firemen and police.
After Butler lost the fight, with his boxing gloves off, he sucker punched Richard Grant. Grant instantly fell to the canvas, and suffered a dislocated jaw and a lacerated tongue that required 26 stitches.
Butler was arrested and served four years in Riker's Island prison for the assault.
In October 2004, Butler was not a free man for long before he killed Sam Kellerman, brother of boxing writer Max Kellerman. The two were acquaintances for over a decade. During a disagreement, Butler killed Kellerman with a hammer in his Hollywood apartment. In an attempt to cover up the murder, Butler set the apartment on fire.
Butler turned himself in and was sentenced to 29 years for the Kellerman's murder.
Zebra Hunting in San Antonio
It's one thing to be angry at an official, it's a whole other thing to physically harm them in the middle of a game. We knew high school football in Texas was mean and tough, but this next incident takes Texas football to an extreme level.
In 2015, an incident occurred during a San Antonio high school football game between Marble Falls and John Jay. A John Jay defensive player took out a referee, Robert Watts, who did not see him coming, during a play. A teammate finished off the dirty deed with a late hit, drilling the ref with his helmet.
Matt Green, Marble Falls head coach, said "I've coached 14 years and I've never seen anything like it."
Victor Rojas and Michael Moreno blamed their assistant coach, Mack Breed, who told them to do it. Breed later pleaded guilty to misdemeanor assault charges with the Burnet County (Texas) Attorney's Office. Breed was sentenced to 18 months of probation and the school district stripped him of a Texas teaching certificate.