March Madness is starting early this year. Three of the top-5 teams in the country lost and saw their winning streaks snapped. #1 Baylor, #2 Gonzaga, and #4 San Diego State were all knocked off on Saturday. Baylor (24-2) lost the Game of the Year to #3 Kansas and saw their 23-game win streak come to end. BYU picked off Gonzaga (27-2) and halted their 19-game winning streak. San Diego State (26-1) suffered their first loss of the season when UNLV stopped their 26-game winning streak.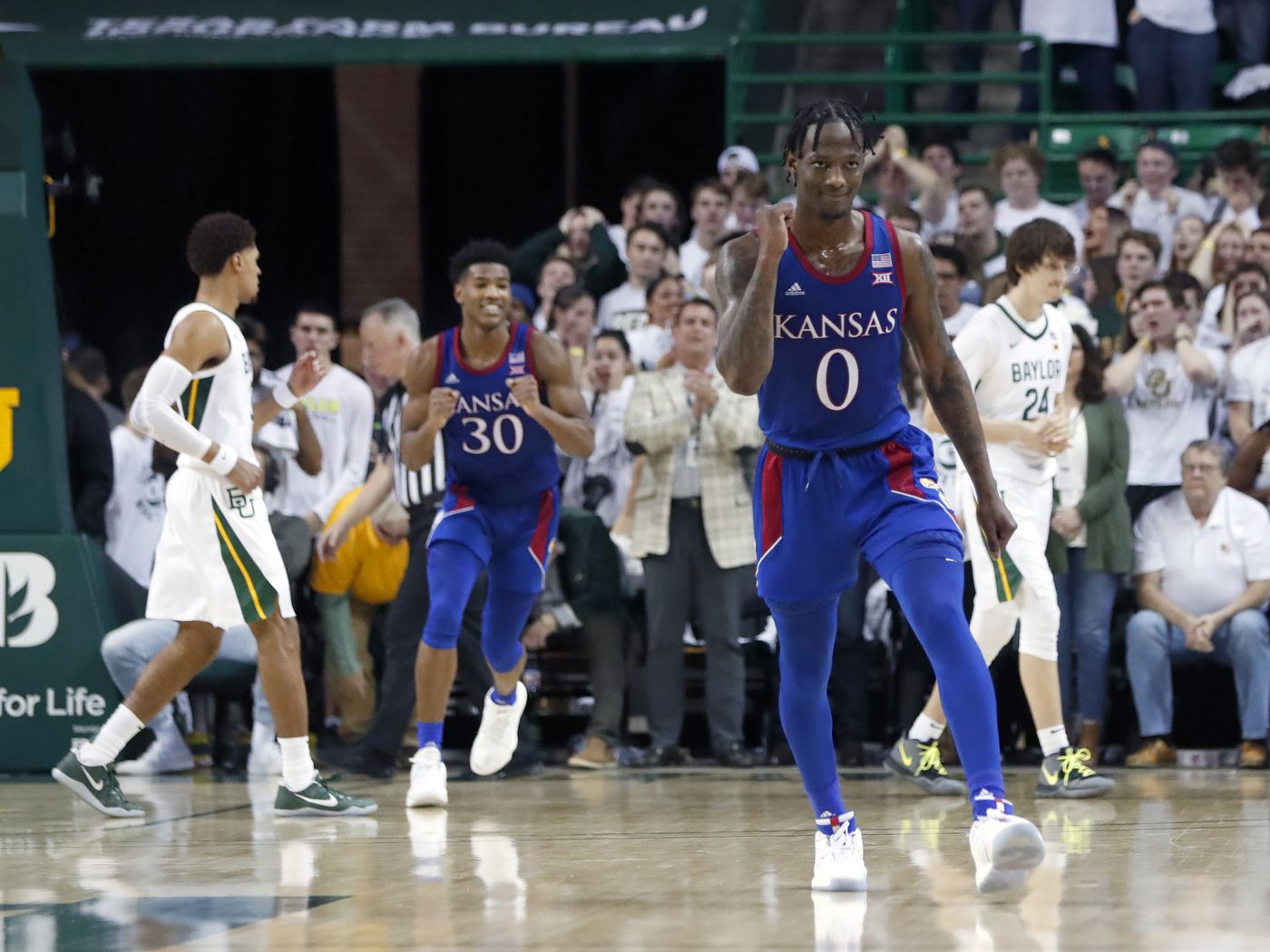 San Diego State took the worst of it after suffering their first loss of the season after starting out 26-0. San Diego State's epic streak ended at the hands of unranked UNLV.
Baylor, the top-ranked team in the nation, lost to #3 Kansas in what was dubbed the Game of the Year. Kansas came into that Big 12 matchup as a slight +1.5 road dog. Baylor had set a Big 12 record with 23 consecutive victories this season. They eclipsed the former record that was held by Kansas with 21-straight wins.
TOP 5 SCORES (2-22-20)
#3 Kansas 64, #1 Baylor 61
#23 BYU 91, #2 Gonzaga 78
UNLV 66, #4 San Diego State 63
#5 Dayton 80, Duquesne 70
#2 Gonzaga only lost one game this season before falling to BYU. That happened in the Bahamas against Michigan. The Zags were a modest -4 favorite heading into #23 BYU.
Baylor and Gonzaga lost to ranked teams, but San Diego State was served its first loss of the season by a struggling UNLV team that was only 14-14 heading into their game. The Runnin' Rebels were +15 underdogs and +950 on the moneyline against undefeated San Diego State.
With #1 Baylor and #2 Gonzaga both losing, it's safe to say that Kansas will become the new #1 team in the country when the AP Top 25 Poll results come out on Monday.
Kansas Wins Game of the Year
Baylor achieved something they had never done in the previous two decades. They beat Kansas in Kansas at Phog Allen Field House. After 18 failed attempts, Baylor finally beat their Big 12 rival this season in Lawrence.
With a win at Kansas under their belt, Baylor had a chance to achieve another rare feat by sweeping Kansas in their season series. Instead, Kansas came into Waco hellbent on ending Baylor's winning streak.
"I liked the first game against Kansas better than this one," said Baylor coach Scott Drew. "For us, the goal at the beginning of the year wasn't to sweep Kansas. The goal was to win a Big 12 championship. Their goal is to win a Big 12 championship."
After a slow start, Baylor struggled to get back into the game. They played much better in the second half, but Kansas held them off in crunch time.
Baylor has one of the best defenses in the country, but they couldn't stop Udoka Azubuike and keep him off the boards. Azubuike led Kansas with 23 points and hauled down a career-high 19 rebounds.
Kansas has now won 12 in a row. Their last loss occurred in early January at the hands of Baylor.
During a crazy year in college basketball, Baylor will become the sixth #1 team to lose their top ranking. The Bears held it the longest at five weeks. Kansas was #1 for one week earlier in the season.
SDSU Finally Sees an L
San Diego State hadn't lost a game this season, yet they were stuck at #4 due to their minimal strength of schedule in the Mountain West.
UNLV only lost to San Diego State by 4 points when they met earlier this season in Las Vegas. Out of all of the Mountain West teams, UNLV gave San Diego State their toughest matchup problems.
San Diego State led only once in this game early on before the Runnin' Rebels went on a 10-0 run. The Aztecs trailed the rest of the way. UNLV led by as many as 14 points before they squandered the lead. San Diego State were down by 11 points with 4:20 to go before they finally got hot in closing minute after a couple of clutch 3-pointers from Malachi Flynn. Alas, Flynn finished with a game-high 24 points, but SDSU's comeback fell short.
"Well, we tasted defeat for the first time, and it doesn't taste very good," said San Diego State head coach Brian Dutcher. "Anybody that was saying they thought a loss would be good for the Aztecs, we don't feel that way at all. We're vastly disappointed. We wanted a perfect season, but it didn't happen, and that's college basketball."
Elijah Mitrou-Long led UNLV with 19 points. He knocked down a pair of free throws in the closing seconds to secure the victory.
Zags Zonked, Live and Die by the Trey
Gonzaga had a chance to reclaim their spot at #1, but they were also picked off on Saturday. BYU came into the game hoping to stay in the Top 25 and they ended up snapping off Gonzaga's 19-game win streak. They were +4 home dogs in this West Coast Conference battle between the top two teams in the divisions.
BYU knocked down 11 treys while BYU struggled beyond the arc, hitting only 5-for-25 from 3-point range.
Corey Kispert, a junior swingman, scored 16 points for Gonzaga. He went a disastrous 1-for-10 from downtown. Kispert couldn't miss inside the 3-point line with a 5-for-5 clip everywhere else on the floor (including 3-for-3) from the free-throw line.
"Our guys were fighting," said BYU coach Mark Pope. "If you want to have a chance to play with them, then you better be dialed in on every single possession."
BYU's frontcourt also kept Gonzaga's Filip F. Petrusev in check, holding him to just 14 points.
Yoeli Childs, a 6-foot-8 senior forward, dropped 28 points and pulled down 10 rebounds in the victory for BYU.
"Gonzaga is a great team," said BYU's Yoeli Childs. "They made their runs and they had great players out there making great plays, but nothing they did slowed us down. It gets me really excited for the future."
Mark Few is eying another Final Four berth with Gonzaga, while still seeking the elusive championship. He's won 83% of his games at Gonzaga, but they typically falter in March Madness. He guided the Zags to five straight Sweet-16 appearances, but only one Final Four spot.
BYU exploited Few's seven-man rotation for a victory, but Gonzaga's shallow bench this season might come back to hurt them during March Madness.