The intensity in an NBA season usually starts to heat up after Christmas. But if you've been paying attention this year, we've already seen more players get hot in historic proportions than usual. With these sorts of individual performances giving us a glimpse at what's possible, there's only reason to get excited about how the rest of the season stands to unfold.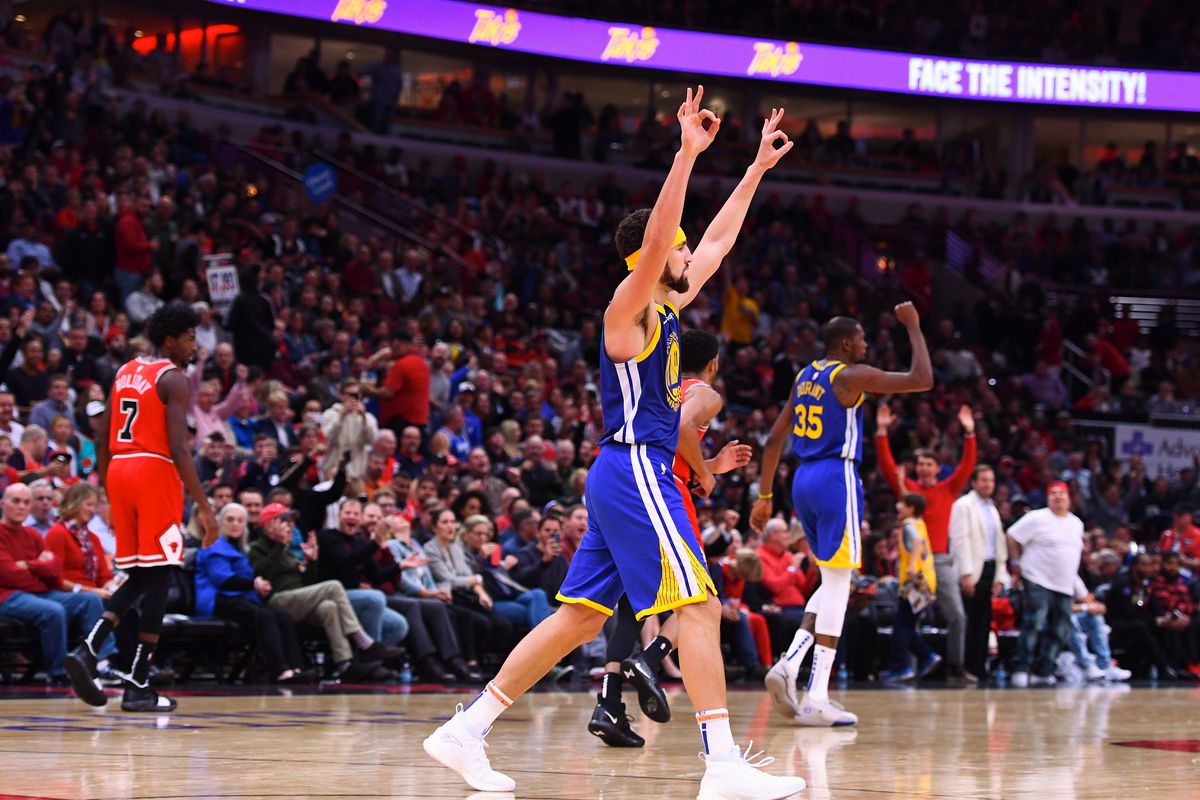 We're not even halfway through the season, but already there have been several performances on the court that won't soon be forgotten. Especially when we have below — in no particular order — highlight reels from the 11 best individual performances of the young season so far.
1 and 2. Nikola Jokic's historic triple-doubles
The Denver Nuggets seven-footer is making his fair share of history so far this season. On October 20th he recorded a triple-double (35 points, 12 rebounds, 11 assists) and didn't miss a single shot, going 11-11 from the field.
Jokic joined the legendary Wilt Chamberlain as the only two players in NBA history to notch a triple-double while shooting 100%. Then, in an early December triple-double, he dished out 15 assists for the third time in his career. No center other than Jokic has done that in the last 30 years. Take a look at his sensational start to the season.
3. Blake Griffin's 50-point welcome to Detroit
Since being traded from the Los Angeles Clippers to the Detroit Pistons midway through last season, Blake Griffin had been looking for his signature performance. It only took three games into the first full season with his new team to find it. Against the Philadelphia 76ers on October 23, Griffin went off for 50 points and 14 rebounds.
More important, he rose to the occasion when it mattered. He tied the game in the final minute of regulation to force overtime, then with time winding down in overtime and his team trailing by two points, Griffin drove the lane, laid it up, and drew the foul.
His successful "And-1" gave him an even 50 points on the night and gave the Pistons a 133-132 win at home.
4. Steph Curry barely breaks sweat while dropping 51
With the constant influx of fresh and exciting talent into the NBA, it's sometimes easy to take for granted the usual suspects. Steph Curry was there to remind us that when it comes to making the incredible look easy, nobody does it better. Curry scored 51 points in a 144-122 Warriors win over the Washington Wizards. On its own, that's impressive enough. But the reason it makes this list and isn't just another 50-point effort from Curry that we'll toss in and forget among the massive collection of such games that already exists is because he didn't even play in the fourth quarter. It's good to be Golden State.
5. Klay Thompson somehow upstages Curry days later by setting NBA record
As if Curry's 51 points in three quarters wasn't mind boggling enough, it wasn't even the best performance by a Warriors player that week. Just days later, on October 29, teammate Klay Thompson bested Curry by scoring 52 points and setting an NBA record with 14 three-pointers. Did we mention it's good to be Golden State? Just watch …
6. Derrick Rose's career-high scoring output
One of the feel-good moments for all NBA fans came when Minnesota Timberwolves guard Derrick Rose took over a game against the Utah Jazz. Rose's career was once on a Hall of Fame trajectory, but knee injuries turned him into a different player than the one that won NBA MVP in 2011. But on Halloween night he was every bit the MVP he once was. Rose scorched the Jazz for a career high 50 points and capped the night with a Hollywood ending: with Utah attempting what looked like a wide-open three pointer to tie the game, Rose dashed from the top of the key to the corner of the court — showing burst and acceleration reminiscent of his days as a Memphis Tiger — and blocked the shot as time ran out. Watch Rose's career best performance below.
7. Joel Embiid dominates Charlotte Hornets
When Philadelphia 76ers big man Joel Embiid is in the zone there's nothing he can't do. In a win against the Hornets, Embiid scored 42 points and hauled in 18 rebounds — becoming the first Sixer in nearly 50 years to put up those kind of totals. He was clutch when it mattered, too. With the 76ers down by three points, Embiid hit a three-pointer that tied the game with 35 seconds left. You read that correctly: with the game on the line, a seven-foot center drilled a step-back three to tie the game. Then in overtime he iced the game at the free throw line with under ten seconds to play. All of Embiid's brilliant talents were on display in this one.
8. Anthony Davis leads Pelicans comeback
If we're going to mention Embiid's physical dominance, we must mention Anthony Davis' as well. The New Orleans Pelicans superstar packed the stat sheet with 43 points, 17 rebounds, and five assists and helped lead the Pelicans from behind to win 129-124.
9. Kemba Walker resets Hornets franchise scoring record
Nov. 17 was a bittersweet evening for Kemba Walker. On one hand he set the Hornets franchise record by scoring 60 points, breaking the record of 52 he previously held. On the other, it was all for naught. The Hornets lost to the 76ers in overtime 122-119. He probably won't take much consolation in making this list, but it's worth reliving nonetheless.
10. LeBron torches Heat
LeBron James visited the Miami Heat, where he spent four seasons and won two NBA titles, for the first time as a Los Angeles Laker and showed the city what they're missing out on, still, all these years later, by scoring 51 points against his former team.
11. Kevin Durant puts Warriors on his back
For most of the game it looked like the Orlando Magic were going to score a huge upset win on the road against the NBA's best team. Then midway through the third quarter Kevin Durant took over the game and led the Golden State Warriors back from down 18 points, scoring 49 points of his own in a 116-110 win.
12. Damian Lillard puts on 3-Point clinic in Portland
Once again, the Orlando Magic come up just shy after being victimized by a superstar performance. This time Portland Trail Blazers guard was in the zone all night, scoring 41 points and adding eight rebounds and four assists. Lillard's performance was one that would go down in franchise history — 30 of his 41 points came from beyond the arc. His 10 made three-pointers on the night were a franchise record, and Portland needed every last one in a 115-112 win.