Former Dallas Cowboys QB and current CBS analyst, Tony Romo, shot a six-over-par 78 in the second round of the Safeway Open at Silverado Resort on Friday, ending his hopes of making his first cut on the PGA Tour.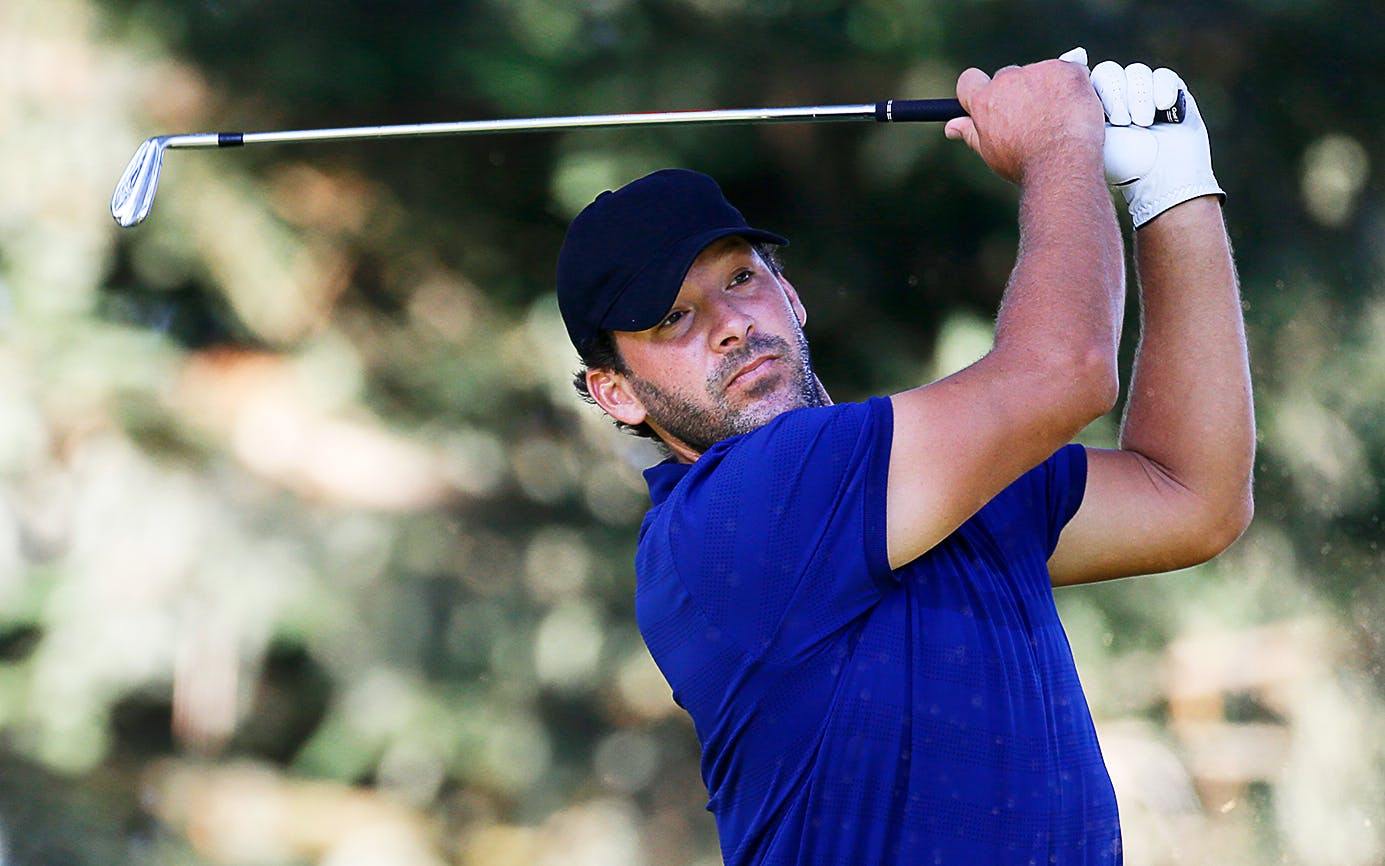 Romo was playing in the tournament on a sponsor exemption, the third time he has done so this year, and his fourth overall PGA Tour appearance.
Romo Goes Low in Opening Round
After the first round, it appeared as though the former Cowboys quarterback had a realistic shot at making his first cut. Romo shot a two-under 70, his best ever round in a PGA Tour event. It was good enough to leave him in a tie for 28th place, five shots behind leaders Adam Scott and Andrew Landry.
That opened up the legitimate possibility that Romo – an amateur golfer who has a +1.1 handicap – could find himself playing on the weekend for the first time in a tour event. At the end of the first round, he was one shot ahead of the cut line, and a second under-par round looked like it would be enough for him to play all four rounds.
But while the media attention was on whether or not Romo could advance to the weekend, he was more interested in continuing to work on his game.
"It's just the first quarter," Romo told reporters. "For me, it's about improvement. Constant evaluation of myself after every day, every round, the technique I used on different shots and the outcomes and why, and thinking about certain things in certain situations and if that was the correct way of doing it, so I just want to improve."
CBS Makes Contingency Plans for NFL Coverage
The result also raised an interesting potential conflict. Romo serves as one of the top NFL analysts for CBS, and he was expected to be in the booth for Sunday's game between the Minnesota Vikings and Chicago Bears. CBS had a backup plan in place, with Boomer Esiason set to step in should Romo get to the weekend at Silverado.
But early in Romo's second round, it was clear that CBS had nothing to worry about. Romo made six bogeys on the front nine, and went on to shoot 78, missing the cut by six shots. According to Golfworld, Romo was expected to fly to Chicago for his NFL assignment on Friday night.
Bryson DeChambeau is currently leading the Safeway Open after shooting 68-64 to go 12-under-par in the first two rounds. That gives him a two-shot lead over Nick Watney, with several players – including Justin Thomas – three shots back. FanDuel Sportsbook currently lists DeChambeau as the +185 favorite to win the tournament, ahead of Thomas (+380) and Watney (+1400).
While Romo remains an amateur golfer, he has expressed interest in trying his hand as a professional, even going so far as trying to qualify for the Web.com tour last season.