Gamblers didn't win betting on the Patriots to capture the Super Bowl title, but they did collect if they made prop bets on the team. Several paid off quite well to savvy students of that section of the betting sheet.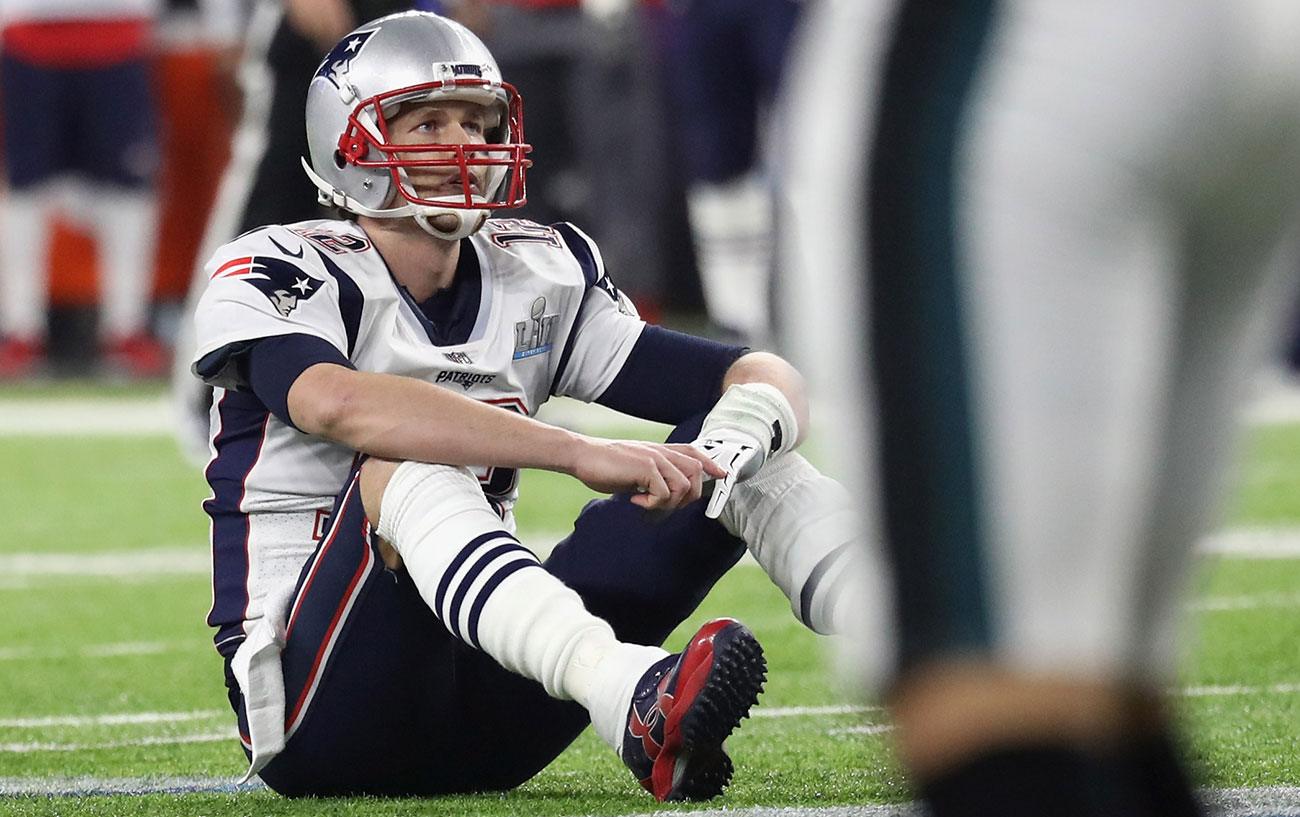 Even though he was unable to lead his team to a comeback victory, Tom Brady had a record-setting day. The future Hall of Famer was 28 of 48 for 505 yards and three touchdowns. In addition to setting a record for total yards, he also broke a record for the most completions for 20 or more yards, with 20.
In total, Brady broke or tied seven records as his team lost 41-33 to Philadelphia.
"You try to win and sometimes you lose," he said after the game when it was his turn at the podium. "If you're not in the game, you don have a chance to win. It sucks."
Though hardly a consolation, Brady could have been the MVP when it came to profitable side bets.
Brady Bunches
The first prop bet that paid off came when Tom Brady threw an incomplete pass toward Brandin Cooks, which netted a +220, one of the biggest lines on the quarterback's performance. Another solid bet was the longest rush by the pocket passer. With the line set at 2.5 yards with an over at +150, Brady hit pay dirt for gamblers when he scampered for six yards on his only run of the day.
Anything Brady-related prop bet that paid for bettors taking the over was total number of touchdown passes, with a +150 there, too, if he was able to connect for more than 2.5, which he did, with three.
Other bets that paid off at -110 when Brady beat the estimates included total completions (26.5), total pass attempts (39.5) and gross passing yards (294.5), all lines he trounced.
When Brady would throw a score even returned some cash. His 5-yard TD to Rob Gronkowski in the third quarter was a +145 and his 4-yard strike to his tight end in the fourth produced a +110 winner.
Big In-Game Scores
The lone interception in the game fell into the hands of New England's Duron Harmon, and it was a boon for anyone smart enough to think he might get his hands on the ball. The safety plucked the ball out of the air on a tip, and the turnover gave a +400 payoff.
Another big bet that paid was on James White to score a touchdown. If you thought he would accomplish that, you got it for a +260 price. But if you believed he would score six in the first half, which he did, the odds shot up to +500.
Receivers also did well on the prop bets. When Cooks was injured, Phillip Dorsett took his place. The reserve was a +170 to have more than 6.5 receiving yards and finished with 19. Gronkowski was a +130 to score a touchdown and Chris Hogan was a +220.
Even kicker Stephen Gostkowski contributed. The usually reliable right leg of the veteran was a +300 to miss a field goal and did just that early in the second quarter. He had already paid off bettors on whether he would make a field goal in the first quarter returning +190 when he converted from 26 yards.