Tom Brady didn't waste any time on Monday to put New England fans at ease. One of the NFL's best quarterbacks of all time said he was returning to the Patriots and that he and Head Coach Bill Belichick are not feuding.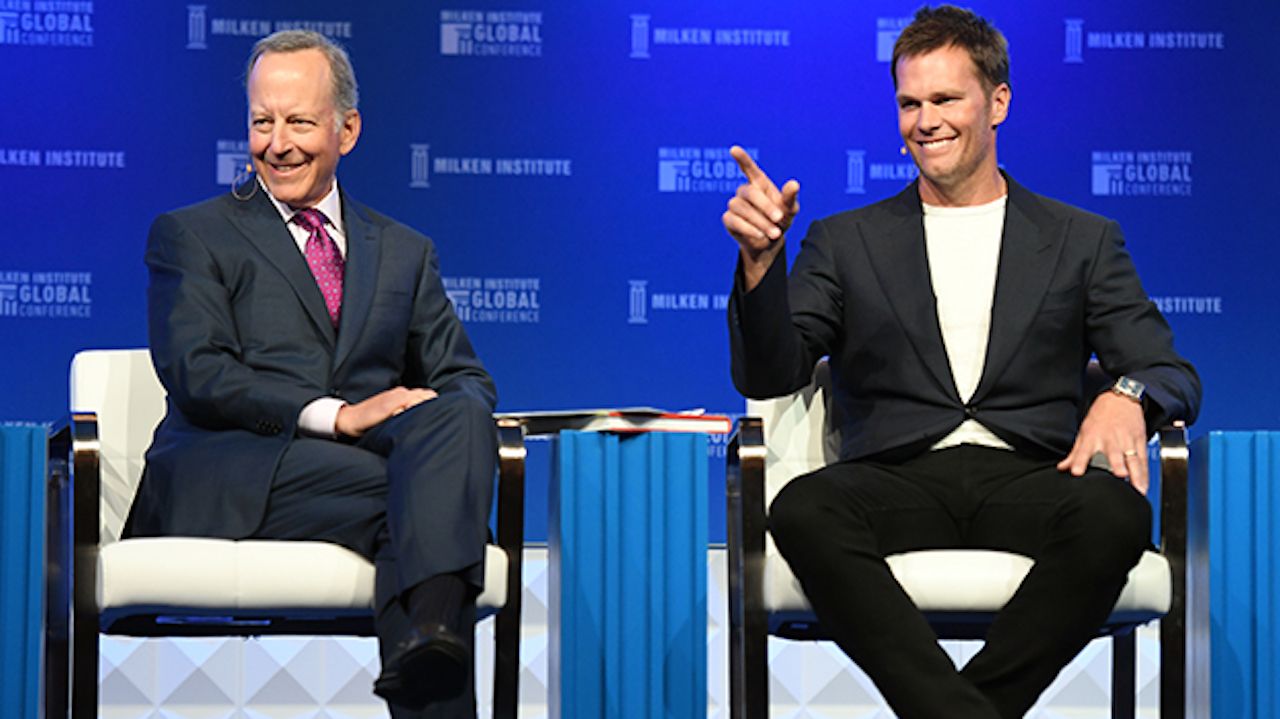 The Patriots signal caller was at the Milken Institute Global Conference in California participating in an interview with sports broadcaster Jim Gray. When the subject turned to whether he would return to play in 2018, the 40 year old confirmed he'll be back, but also said it is a tough decision with a family.
"Football is year-round for me," Brady said. "It's a lot of thought, a lot of energy and emotion put into it, but I need to invest in them, too. My kids are 10, 8 and 5. They're not getting younger, so I need to take time so I can be available to them, too. I've really spent the last two or three months doing those things, and I think I'm really trying to fill my tank up so that when I do go back, I can go back and I think I'll actually be, in my mind, a better player, a better teammate, because I'll be really rejuvenated."
Brady Praises Belichick
When the subject of his coach came up Brady was mostly positive towards Belichick. The two have been together for 18 years, more than many marriages, and he said there are bound to be rocky moments.
"He's very respectful to me," Brady said. "We've had a great relationship. A very respectful relationship for a long time and I feel like he's the best coach in the history of the NFL. Brady admitted Belichick's "not the easiest coach to play for," but added, "he's the best for me."
He did seem to show a bit of frustration as to how he feels the organization values him.
After saying, "I plead the fifth," Brady got a little more reflective with his answer.
"Man, that is a tough question," Brady continued. "I think everybody in general wants to be appreciated more in their professional life, but there's a lot of people that appreciate me way more than I ever thought was possible as part of my life."
That wasn't a factor in his decision on whether to retire or not, however. He thought more about family and if he still had the desire to play as factors.
Brady Preparing for Super Bowl Run
BetOnline had Brady retiring at +800 and playing another year at -1500. With that question seemingly answered, the five-time Super Bowl winner can focus on getting his sixth Vince Lombardi Trophy.
Even before the quarterback confirmed he was coming back the team was the favorite to win the championship next season. They are 5/1, with defending champion Philadelphia and Pittsburgh at 8/1.
Brady turns 41 in August and has said before he wants to play into his forties. Brady completed 66 percent of his passes for a league–leading 4,577 yards and 32 touchdowns last season, so playing two or three more years doesn't seem unrealistic.