A tired Tiger Woods tried to rally at Royal Portrush in a difficult task of trying to make the cut, but for the second time this year, he won't be playing on the weekend. Woods shot a 1-under par 70 to get to 6-over, but missed the cut by five shots.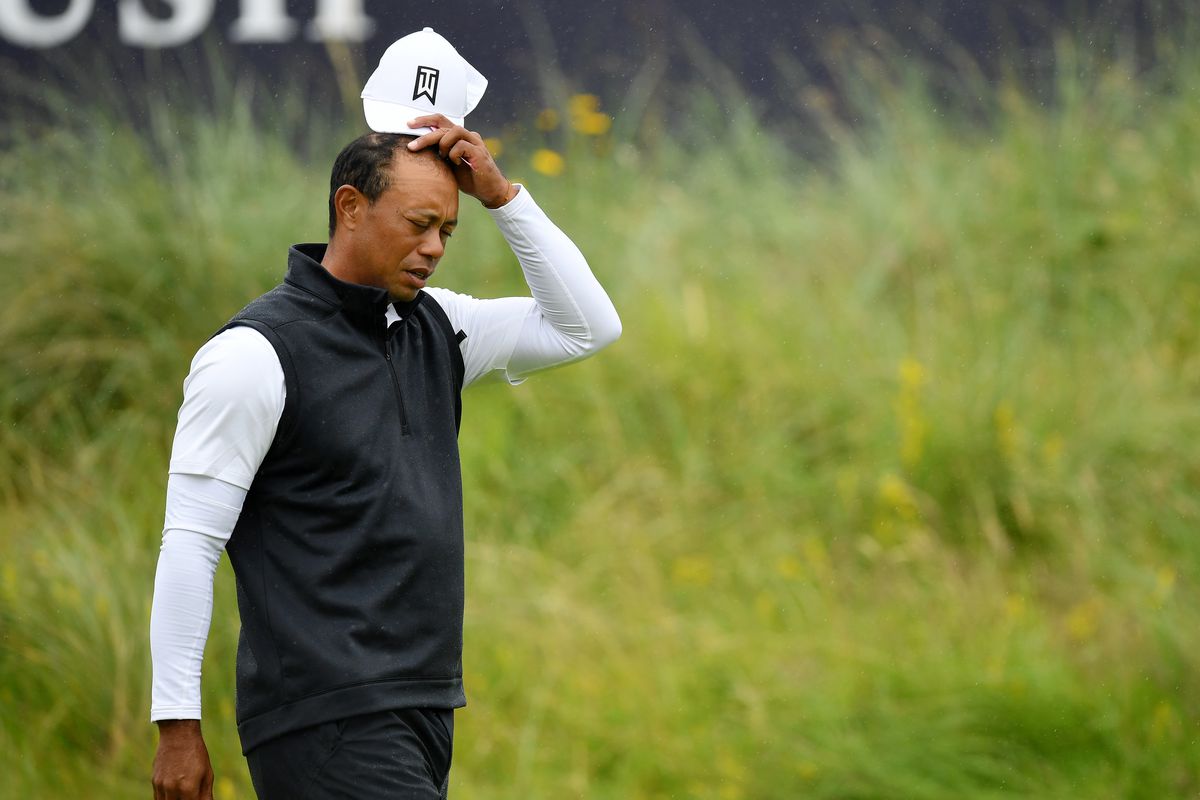 It is the second time he has missed the cut in a year, the other being 2015, when he missed the cut in all but the Masters. Woods was 18/1 to win the Open Championship this year.
Missing the final two rounds used to be a rarity for Woods. It has now become all too familiar. From his first major as a pro, the 1997 Masters, to the end of 2009, Woods missed the cut twice in 50 major championships. Since then he has played in 28 majors, and missed the cut eight times.
Woods sounded like a tired golfer after his Friday round in Northern Ireland.
"Life changes, life moves on," Woods said. "I have to be realistic about my expectations and hopefully peaking at the right time. I peaked at Augusta well, and hopefully I can peak a few more times this year."
Woods announced he wasn't playing next week at the WGC-FedEx St. Jude Invitational. Instead he is going to rest and prepare for the PGA Tour's playoffs, which begin in two weeks.
"That's one of the hardest things to accept as an older athlete is that you're not going to be as consistent as you were at 23," Woods said. "Things are different."
Mickelson Sent Packing
Another former icon that is having to face reality is Phil Mickelson. He turned in rounds of 76-74, and missed the cut by seven strokes. It is the first time Woods and Mickelson have both missed the cut in a major championship.
Mickelson, who was 100/1 to win, seemed stunned at his latest major performance, but shouldn't be. He has had just one top-10 finish at a major since 2016.
"You know, I'm playing so bad that I really don't know what to say," Mickelson said. "I'm just playing terrible golf."
Mickelson said he wasn't sure what the reason was.
"You kind of go through the ups and downs during your career and you figure it out," Mickelson said. "But I really don't have any answers right now."
Irish Eyes Aren't Smiling
The Open made a triumphant return to Royal Portrush for the first time since 1951, and there were six Irish golfers participating.
Unfortunately only two are playing on the weekend. Shane Lowry will have the home crowd in his corner. He is tied for first with American J.B. Holmes at 8-under par. He began the event at 80/1 to win. His adjusted odds going into the third round are at 8/1.
Portrush native Graeme McDowell is the only other of the six that made the cut. He is at 1-over.
Rory McIlroy was the favorite going into the Open, but a disastrous 78 in the opening round doomed his chances. He did shoot a second round 65, but missed the cut by one.
Darren Clarke, Padraig Harrington, and amateur James Sugrue also missed playing on the weekend.
Adjusted Odds for Third Round
Though Holmes and Lowry are tied for the lead going into Saturday, neither one is the favorite to win, after odds were adjusted by the Westgate Las Vegas SuperBook.
Brooks Koepka, who is three shots back of the duo, is at 5/1. He is followed by Tommy Fleetwood at 11/2. Fleetwood is a stroke behind the leaders. Justin Rose is at 7/1. He is two strokes back.
Holmes is at 16/1, behind Jon Rahm, Lee Westwood, and Jordan Spieth. Westwood is one back, Spieth three, and Rahm four behind.