Heisman Trophy winner Tim Tebow popped the question to 2017 Miss Universe winner Demi-Leigh Nel-Peters and she accepted his proposal.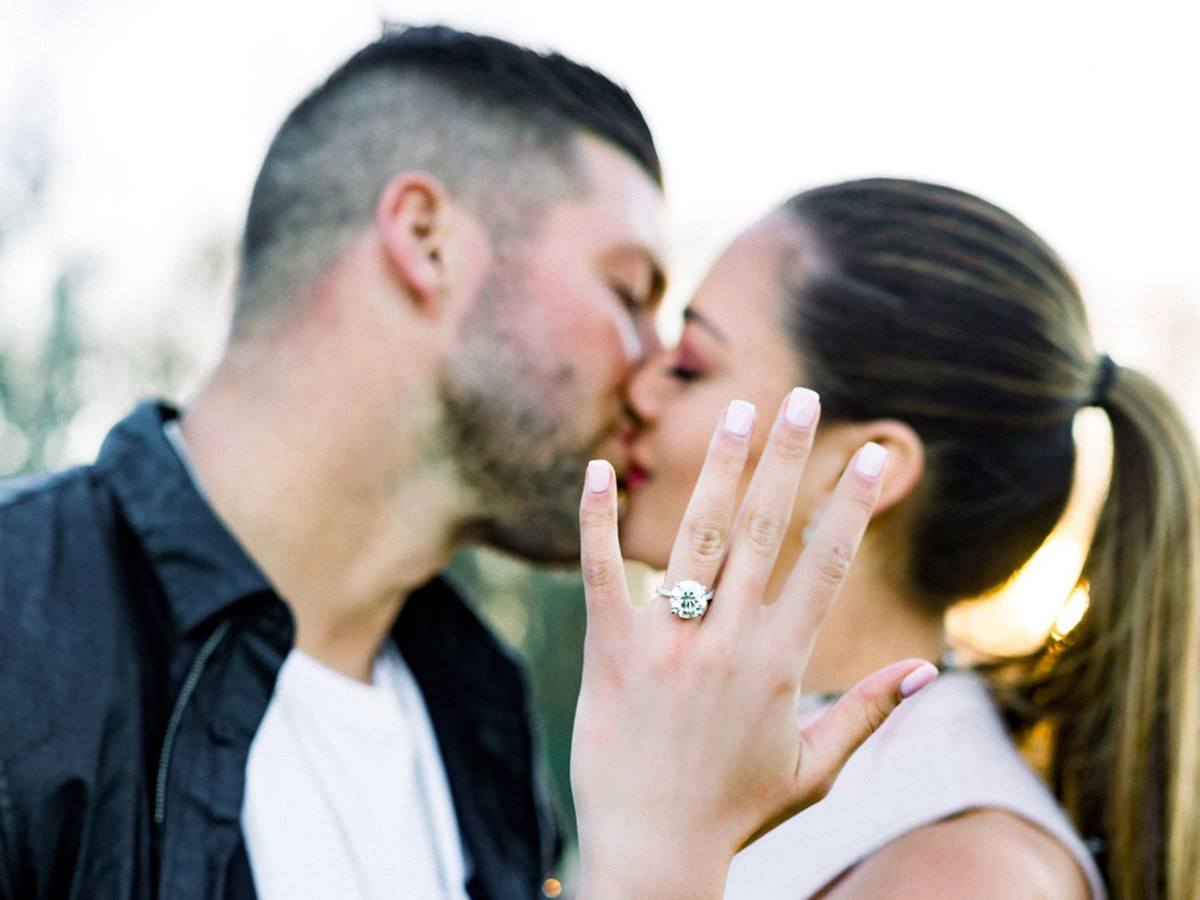 Tebow, 31, proposed to his girlfriend while visiting his family farm located outside Jacksonville, Florida. According to People Magazine, the two went out for a stroll and at sunset, Tebow stopped near a lake where he arranged a wooden bench engraved with the date they had first met. He got down on his knee and asked for Nel-Peters' hand in marriage.
Nel-Peters, 23, said yes and Tebow slipped a 7.25-carat diamond ring around her finger.
Nel-Peters is from Sedgefield, Western Cape, South Africa. She was named Miss South Africa in 2017. She represented South Africa and won the 2017 Miss Universe pageant, which was hosted in Las Vegas.
Tebow, a devout Christian, has been adamant about retaining his virginity until he got married.
Instagram Nuptials
In the era of social media, both Tebow and Nel-Peters posted images of the "moment" on their Instagram feeds.
On his feed @timtebow, Tebow wrote, "Thank you for saying YES and making me the happiest man in the world. You're the love of my life, and I can't wait to spend the rest of my life with you."
On her feed @demileighnp, Nel-Peters wrote, "Any dreams I've ever had, you've exceeded them all! I love you and I can't wait to spend forever with you!"
Nel-Peters ended her post with a diamond ring emoji and a heart emoji.
The fantasy-like engagement was not complete without a solo performance from South African singer Matthew Mole, who serenaded the two with a version of "The Wedding Song."
Two-Way Tebow
Tebow won the Heisman Trophy in 2007 while playing for the Florida Gators. He became the first sophomore to win the Heisman. Tebow also won two BCS championships in 2006 and 2008 under head coach Urban Meyer.
The Denver Broncos drafted Tebow late in the first round in 2010. Tebow played quarterback for the Broncos and New York Jets. His NFL career fizzled out after three seasons due to his weak arm. He threw 17 career touchdowns with 9 interceptions and also added 12 rushing touchdowns.
Tebow decided to pursue baseball, which was one of his other passions. Tebow was an all-state baseball player in high school, but he did not play at the collegiate level. In August 2016, the New York Mets offered him a contract as an outfielder. He reported to the instructional leagues and he hit a home run on his first pitch.
The Mets assigned him to the Scottsdale Scorpions of the Arizona Fall League, where he batted .194. At first it seemed like Tebow's entry into the minor leagues felt more like a publicity stunt. He struggled at first but then slowly began to improve.
In 2017, he went from the Columbia Fireflies of the Class A South Atlantic League before he got his first legit promotion. Tebow was assigned to St. Lucie Mets of the Class A-Advanced Florida State League. Although he only hit .231, Tebow helped boost attendance.
In 2018, the Mets invited Tebow to Spring Training but he did not play well. The assigned him to Binghamton Rumble Ponies of the Eastern League and he was promoted to their AA club. Tebow hit .273 for the season with 6 home runs and even made the Eastern League All-Star Game. Tebow missed the remainder of the season with a broken hand.