Short-form video platform TikTok is rapidly building a foothold in the sports world, with two more deals linking the app to the UFC and professional soccer teams in the United States.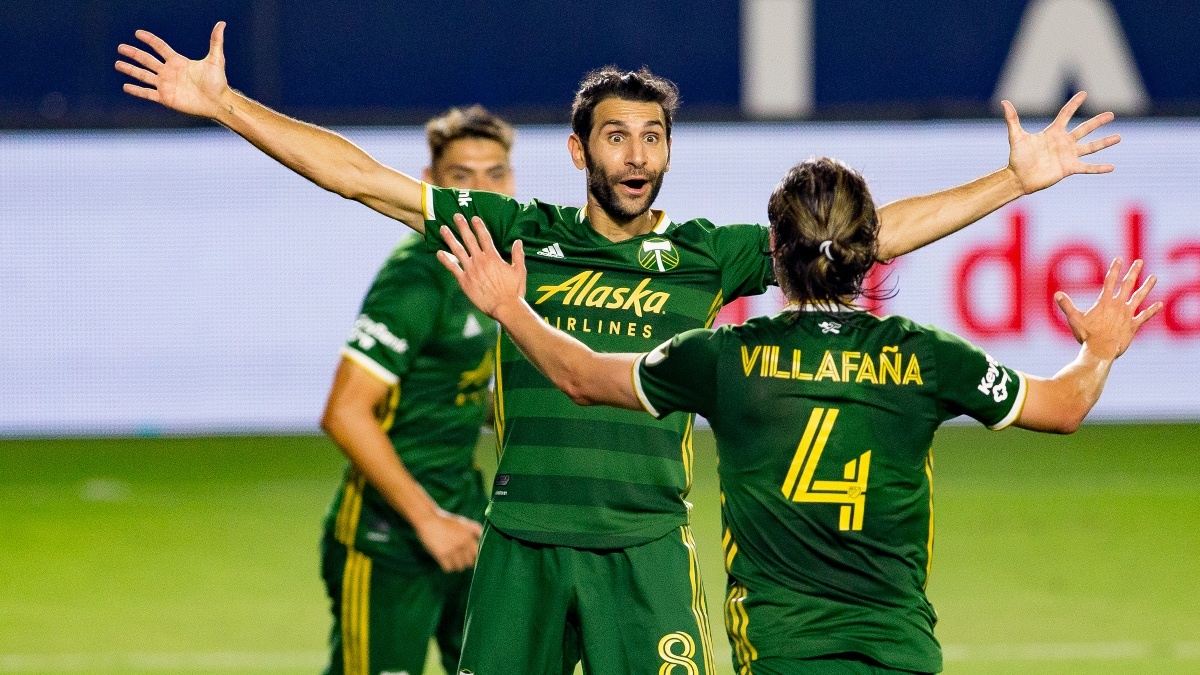 On Friday, TikTok announced a multi-year deal with the UFC that will see the mixed martial arts promotion place exclusive streaming content on the app.
UFC streaming exclusive content on platform
That partnership began before this past weekend's UFC Fight Night: Blaydes vs. Lewis show. TikTok is hosting weekly, exclusive content from the UFC, including pre- and post-fight videos.
The partnership revolves around the UFC's main account on TikTok, which has more than 6.3 million followers. Several regional UFC accounts are also sharing content as part of the deal.
TikTok's expansion into professional sports continued on Tuesday when it announced that it's becoming a jersey patch sponsor for both the Portland Timbers of Major League Soccer and Thorns FC of the National Women's Soccer League.
Both deals will begin in the 2021 seasons for the respective leagues. Neither TikTok nor the teams have disclosed the terms of those partnerships.
"It will be on the high end of the value of patches that have been sold in the MLS and NWSL," Timbers president Mike Golub told CNBC, estimating the valuation at more than $1 million.
PTFC x TikTok

We're thrilled to announce a groundbreaking partnership with @tiktok_us.

DETAILS: https://t.co/BMhYuZeuGE | #RCTID #OneClub pic.twitter.com/3YwZiKBEmY

— Portland Timbers (@TimbersFC) February 23, 2021
TikTok will also gain a presence at Providence Park – where both teams play – and on the digital platforms for each team. In addition, the teams will produce weekly content that will air on TikTok.
TikTok, sports teams see mutual benefits
These are hardly the first sports organizations to pursue partnerships with the popular social media app. The NFL streamed a pregame show before Super Bowl 55 on TikTok. The platform also reached deals with the New York Yankees and with NASCAR Xfinity Series driver Ryan Vargas last year.
The partnerships come despite a year that saw TikTok embroiled in the US-China trade war. Former President Donald Trump forced owner ByteDance to sell its US TikTok operations to Oracle and Walmart in an effort to ease security concerns over the widespread use of an app developed by Chinese tech companies. The Biden administration is now reviewing that situation after courts delayed that transfer.
These deals may help cement the app as a mainstay in American society, even while the legal and business issues play out in the background. But sports leagues and teams are getting plenty of value out of these relationships as well.
TikTok boasts a young demographic that has shown less interest in traditional sports in recent years. That makes the app an attractive way for teams to engage with younger fans.
"What you're seeing is more partners understanding the value and, frankly, us getting to a place where our goals are aligned with those partners," Harish Sarma, TikTok's director of global strategic partnerships, said on CNBC. "We're not surprised by the interest, and that's going to continue."