When Tiger Woods struggled at Riviera Country Club and missed the cut at last week's Genesis Open gamblers lost out on a weekend worth of bets.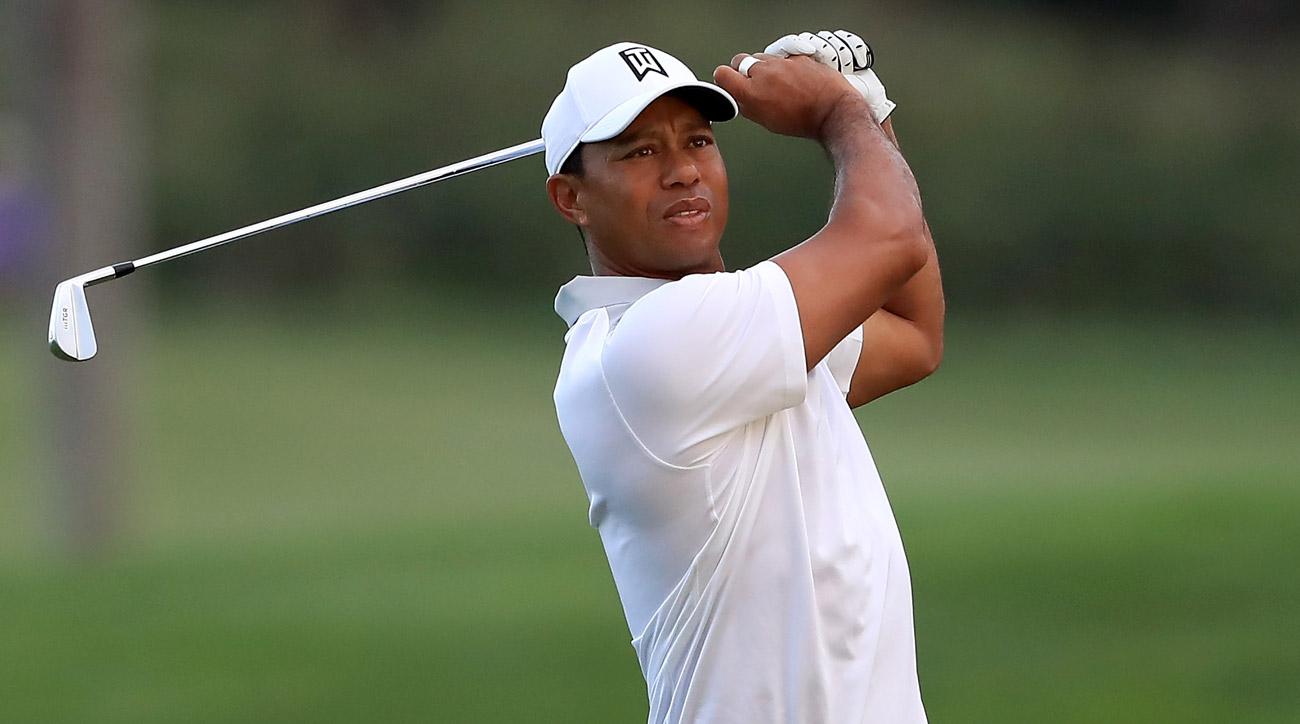 The former No. 1 ranked golfer is returning from his fourth back surgery and while this comeback is going much better than the last one, he is still a golfer trying to find his way back to form.
He is playing this week at the Honda Classic in Palm Beach Gardens, Florida. This will be the second consecutive week for the 42 year old and it will be yet another test to see how far he's come in his rehabilitation.
After his Wednesday pro am round he said it was early in the season and the learning curve is steeper than he anticipated.
"I'm just learning how to play tournament golf again, and unfortunately I've made some mistakes. … i.e., last week," he said. "And that's just unfortunately part of it,."
Stats Don't Lie
This week could be another missed cut if Woods doesn't find the fairway or hit greens in regulation. Those are two categories he has suffered mightily at his previous two events.
At the Farmers Insurance Open at Torrey Pines Woods hit 30.36 percent of the fairways, which was well below the tour average of 59.84. He didn't fare much better at the Genesis Open. He bumped up his average to 35.71 percent.
His greens in regulations have been just as dismal. He is 53.70 percent. As a result his scoring average is 71.42.
Woods doesn't have enough rounds to qualify for PGA Tour statistical categories, but if he did he would be second to last in both driving accuracy and greens in regulation. Being the 214th best at finding the fairway or the putting surface isn't going to make many cuts, much less win an event.
There is still a sense of optimism from Woods, though he admitted he needs more work. He flew home to Florida after missing the cut at Riviera and hit the range.
"I just felt like I needed to continue going down the things I've been working on," he said. "I just needed to get back at. It wasn't very good on Friday."
Sports Books Losing Interest
His odds to win events have been dramatically dropping as well. At the Farmers he was 20/1 to win. At the Genesis he was at 33/1. This week sports books have him listed at 60/1 to 66/1 depending on the site.
The other area that was garnering interest on Woods was prop bets, but as he struggles facilities have been scaling back the extra wagers.
At his first event gamblers could make wagers on everything from his opening tee shot finding the fairway to where he finished at the Farmers. At the Genesis again there was a fairway bet and even one on how much television time he would get.
This week the Westgate LV SuperBook has just three prop bets. One is whether he will make the cut and the other two are if he will finish in the top 10 or in the top 20.