Tiger Woods has a trophy case full of tournaments he has dominated, but the one event that he can't seem to slay is the Genesis Open at Riviera Country Club. The 43-year-old will get another crack at it beginning Thursday, and hopes he can change his luck there.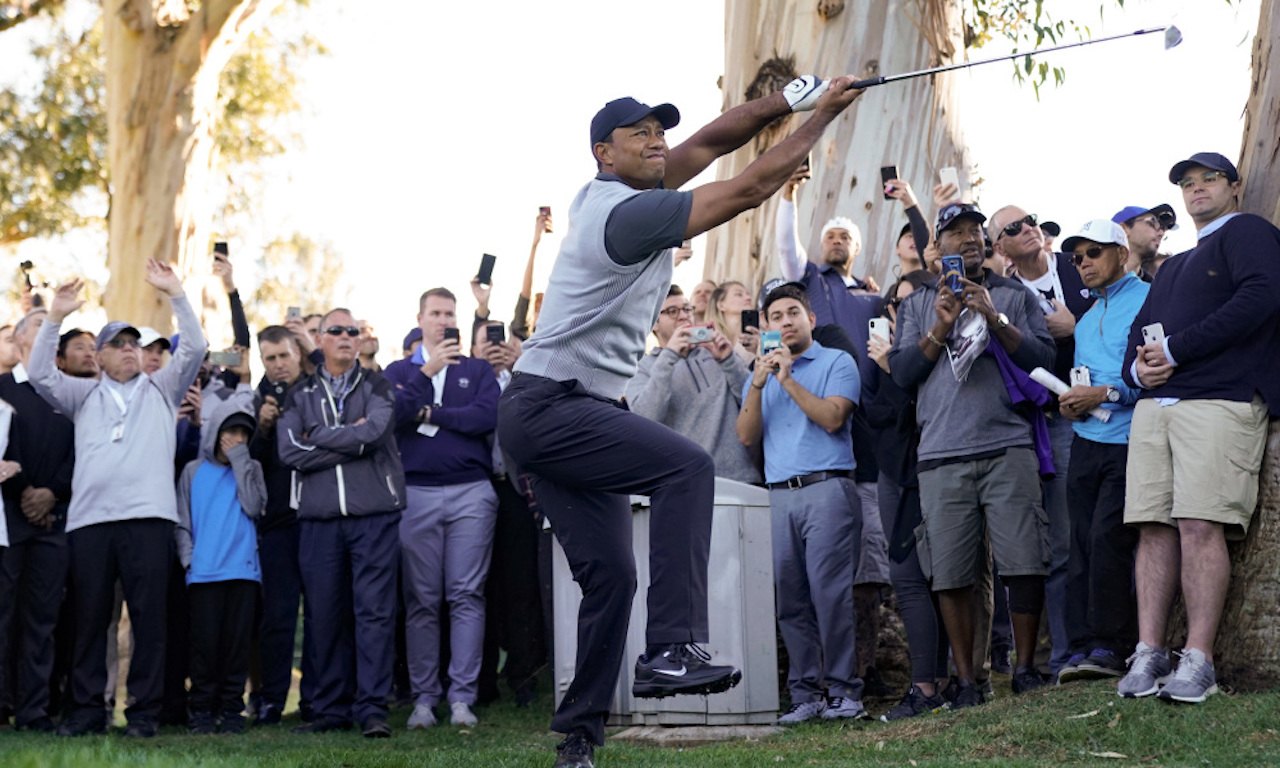 Oddsmakers and gamblers have their doubts. While he usually gets a line that is lower than it ought to be, this week he is a very realistic 20/1 to win his 81st career victory. He is two shy of tying all-time leader Sam Snead.
It might be one of his most cherished if he was to win at the golf course he used to visit when he was a youngster with his dad. It was less than an hour away from his house in Southern California, and it was his first exposure to professional golfers.
It was also the first professional golf tournament he ever played. As a 16-year-old high school star making national headlines, he was giving a sponsor's exemption to play there in 1992. He missed the cut, but said he gained valuable experience.
History of Frustration
Woods would play the then Los Angeles Open the next year, again as an amateur, and again missing the cut. Four years later he played it as a professional and finished tied for 20th.
The closest he has been was second to Ernie Els in 1999. From August of 1999 to March of 2000 he either finished first or second in every event except one. You guessed it, Riviera, where he tied for 18th.
From 2001 to 2005 he didn't have a finish lower than a tie or 13th, but in 2007 he dropped the event from his schedule until last year, where he missed the cut. It was the only cut he missed in a non-major championship.
So why does he have such a difficult time at the iconic course that was made famous by Ben Hogan, and was the first place Jack Nicklaus earned a check as a professional? Woods is as stumped as anyone.
"I love the golf course. I love the layout. It fits my eye," Woods said last year at Riviera. "And I play awful. It's very simple. It's just one of those weird things. A lot of the holes, you hit nice, soft cuts. And I used to love to hit nice, soft cuts. And for some reason, I just didn't play well."
Johnson Back for More
One player who has won at Riviera is No. 2 ranked Dustin Johnson. The 2017 champion is the 9/1 choice at Bovada and 8/1 pick at the Westgate Las Vegas SuperBook to win. Justin Thomas is next at 12/1, and Jon Rahm, Rory McIlroy, and Bryson DeChambeau are next at 14/1.
Johnson was also the favorite last week at the Pebble Beach Pro-Am. He has won that event twice, but struggled last week, finishing tied for 45th.
This will be the third PGA Tour event, and four tournament Johnson has played in since the start of the year. He finished tied for four at the Tournament of Champions, and also was tied for 16th at Abu Dhabi.