Feeling better about his surgically repaired back, Tiger Woods is venturing outside the United States to Japan for the first time since 2006 to play in the new Zozo Championship. Woods is now two years removed from his fourth surgery on his back, and fresh off winning the Masters two weeks ago.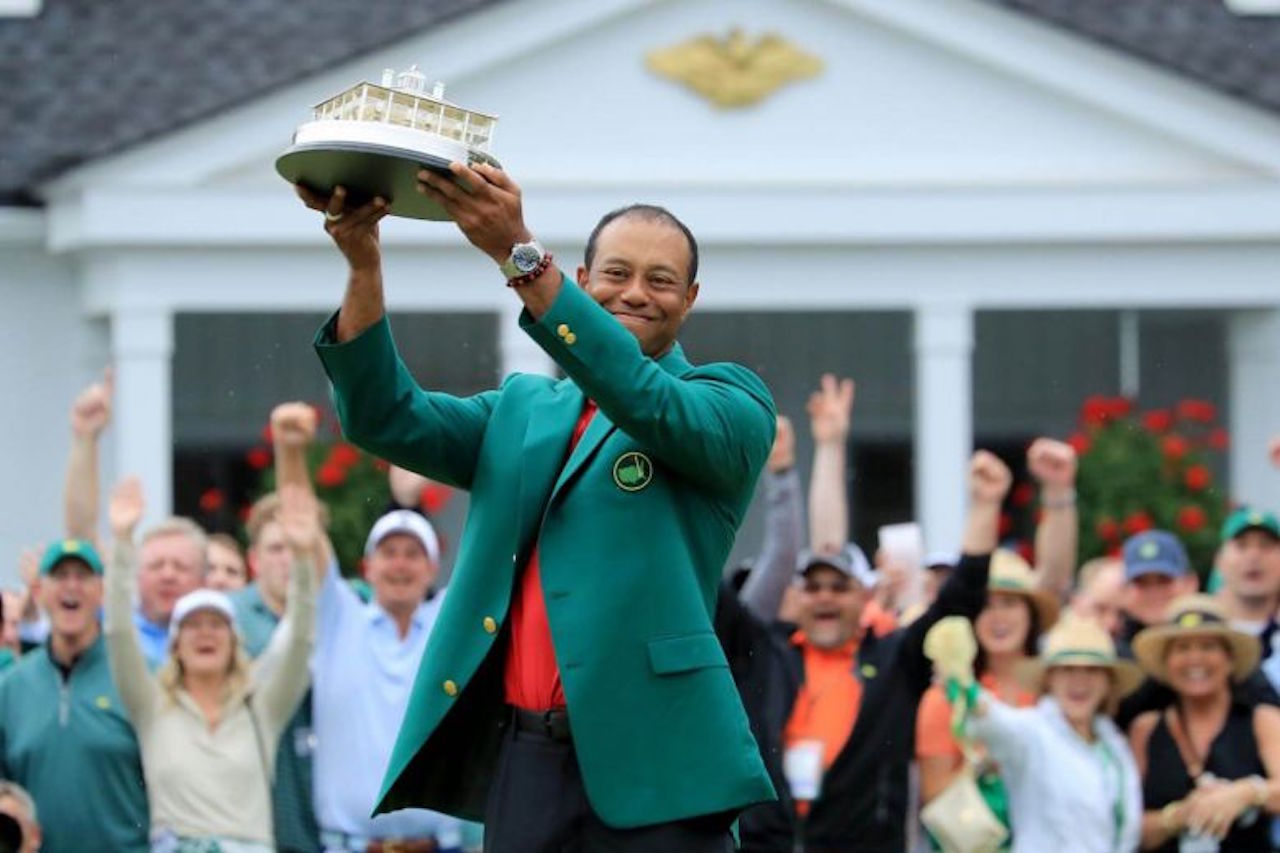 The Japan event is run by the PGA Tour and co-sanctioned with the Japan Golf Tour. It will be held Oct. 24-27 at Accordia Golf Chiba Narashino Country Club, about 50 miles east of Tokyo.
The tournament will have a 78-man field with a $9.75 million purse, the largest amount of prize money ever offered in Japan. It is part of three tournaments that make up the PGA Tour's Asia Swing, following the CJ Cup in South Korea and the HSBC Champions in Shanghai.
As customary, Woods took to Twitter to announce his plans. What was unusual was his timing of the commitment. His standard operating procedure is to wait a couple of weeks before the event to say he his playing.
"I'm excited to play in the inaugural ZOZO Championship in October, and return to Japan, one of my favorite countries," Woods said. "It's going to be a fun fall."
The move probably coincides with his recent partnership with Discovery's GolfTV, and their plans to televise a series of head-to-head matches, much like the November one he and Phil Mickelson did in Las Vegas. According to Discovery president and CEO David Zaslav, the first match is set for Tokyo
Healthy, Wealthy, Wise
The transformation Woods has undergone is nothing short of a miracle. Shortly after Woods had spinal fusion surgery in April 2017 he said he was unsure he would be able to play competitive golf again.
"It's been a tough road," Woods said this week on his return to Augusta. "The amount of times I've fallen because my leg didn't work or I just had to lay on the ground in pain for extended periods of time. Those are some really dark, dark times. I'm a walking miracle … I don't know if anyone who's had a lower back fusion can swing the club as fast as I can swing it. That's incredible."
Unlike other surgeries where Woods may have returned to soon, and then suffered setbacks, the 43-year-old took a more cautious return, and started seeing the benefits. His first event back was his own Hero World Challenge, a limited field tournament, where he finished tied for ninth.
He began 2018 in February at the Farmers Insurance Open and finished tied for 23rd. He finished tied for second at the Valspar Championship a month later.
In the majors he was in contention at the Open Championship and the PGA Championship, where he ultimately finished sixth and second. He got his first victory since 2013 at the season ending Tour Championship. He earned $5.4 million for 2018, the most since 2013.
Full Speed Ahead
Other than the Open Championship and the Ryder Cup, Woods stayed close to home. By 2019, however, Woods was seeing signs of a full recovery. He flew to Mexico for the World Golf Championships event, where he finished tied for 10th. Then shook up the world when he captured his fifth Green Jacket at the Masters in April.
Luckily I had the procedure on my back, which gave me a chance at having a normal life," Woods said after the victory. "But then all of a sudden, I realized I could actually swing a golf club again. I felt if I could somehow piece this together that I still had the hands to do it. The body's not the same as it was a long time ago, but I still have good hands. It is probably one of the biggest wins I've ever had for sure because of it."
Woods should be a fixture in international events again. Before his back surgery, he was a fixture at the tournament in Abu Dhabi in February. The world could very well benefit from a healthy Woods.