If there's a perfect place for Tiger Woods to start the 2020 golf season, Torrey Pines Golf Course is probably the location. Woods has been playing the La Jolla, California golf course since his junior golf days. At this week's Farmers Insurance Open, Woods is a 12/1 pick to win. Rory McIlroy is favored at 7/1, while Jon Rahm, who Woods will be paired with for the first two rounds, is next at 9/1.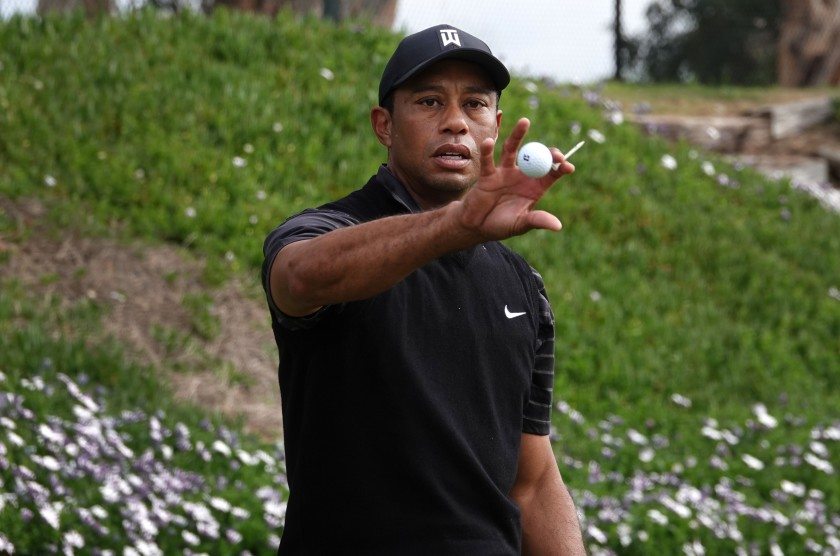 As a professional, Woods has won at Torrey Pines eight times, including the 2008 US Open. His last victory on the course came in 2013. Woods told reporters in his Tuesday press conference that the track has always been one of his favorites.
"I always have enjoyed coming down here to Torrey Pines and played here in junior golf and obviously played well here as a professional," Woods said. "My dad brought me down here when it was the old Andy Williams. It's been near and dear to my heart for a number of years, and looking forward to getting out there and playing this year."
Woods Rested, Ready to Roar
This year, Woods says he feels like he is ready to go, unlike in previous years where he wasn't sure his body was 100 percent. Woods says his biggest challenge right now will be controlling his enthusiasm to play in a tournament.
"I think for me, managing adrenaline takes a little bit of time," Woods said. "I'm so amped up to play that I really have to dumb myself down, to calm myself down to play, because it's one of the things I've always struggled with because I just want to get out there and compete.  So sometimes I need to take a step back and calm down before I'm ready."
Despite having a busy end of 2019, which included playing in a made for television event, winning a PGA Tour event, and captaining in the Presidents Cup, Woods said he was able to take a sufficient break and rest his body and mind.
"I didn't touch a club until after … I take that back, I did play on my birthday," Woods said.  "That was the only day I touched a club since the Presidents Cup. Just wanted to get away from it, I was a little bit fried physically, mentally, emotionally and just wanted to have it all end. Played on my birthday with my son and we had a great time. Very similar to what I used to do with my dad on each and every one of my birthdays when my dad was still alive."
Gearing Up for 2020
By the first week of January, though, Woods was ready to get back to thinking about the season.
"Literally concentrating on not practicing," Woods said. "I may hit balls here or there with my son in the backyard, nothing serious. Then I started to grind up the process of putting, chipping, pitching, wedging, working my way throughout the entire bag."
Winning a major championship is always a goal for Woods. This year, he has a chance to break Sam Snead's record of 82 victories. Woods tied Snead last year when he won the ZOZO Championship in October. If he wins this week at Torrey Pines, he'll become the winningest player in the game's history.
"I really don't think about it because I have to think about all the things I need to do to win the golf tournament," Woods said. "There's so many different shots I have to play, and strategy and thinking my way around the golf course that I'm more consumed in that."