Tiger Woods and Brooks Koepka are going in different directions when it comes to their left knees. While Woods played on his knee Monday after having surgery two months ago, Koepka aggravated his surgically repaired knee.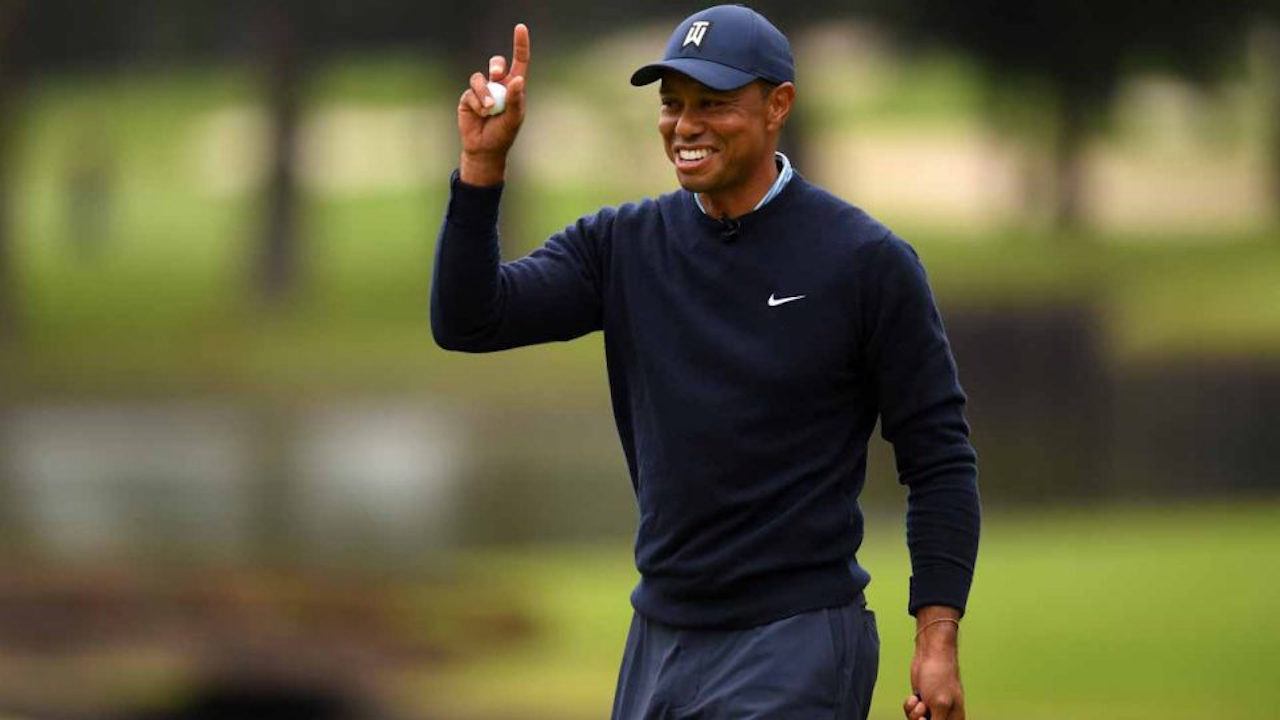 Woods returned to the course for an exhibition event, the MGM Resorts The Challenge: Japan Skins, where he played alongside Jason Day, Rory McIlroy, and Japan's Hideki Matsuyama. Day won the made-for-television event in Japan on Monday, while Woods finished tied for second with McIlroy.
While he didn't win, Woods says he earned a moral victory just by competing. He told reporters after the contest that his knee felt strong again.
"Unfortunately, I've been down this road with my knee before," Woods said. "This is my fifth operation on it. I understand what it takes to come back from it. It's been nice to have movement again, and not having it catch and lock up."
This was the first golf for Woods since August, when he failed to qualify for the Tour Championship and defend his title. He had surgery on his knee shortly after the BMW Championship on Aug. 18.
Koepka Slips, Suffers Knee Set Back
While Woods looks forward to the start of his season, which officially begins for him this week at the ZOZO Championship in Japan, Koepka might be on the sidelines for a while.
The No. 1 player in the Official World Golf Rankings was playing in The CJ Cup at Nine Bridges in South Korea when he slipped on wet concrete on Friday and hit his knee. Koepka was forced to withdraw from the tournament, saying in a statement that he was returning to the states for treatment.
"After consulting with my doctor, I have decided to withdraw from the CJ Cup and head home for further tests," Koepka said. "I appreciate everyone's concerns and support. I'll keep you posted as I learn more."
Rough Start for Koepka
This was Koepka's second start on the tour's 2019-2020 season, and the second consecutive event he didn't play on the weekend. The first was the Shriners Hospitals for Children Open in Las Vegas, where he missed the cut.
Now with the injury to his knee at the CJ Cup, it is not certain when Koepka will return. He won three events last season, including the PGA Championship.
He was the defending champion at The CJ Cup.
Thomas Wins CJ Cup
Justin Thomas earned his 11th career victory, and second win at the CJ Cup on Sunday. The 26-year-old won this event by two strokes over Danny Lee.
Thomas told reporters that he feels like his is a much more seasoned golfer now.
"The biggest thing I think that I've gotten a lot better at is just learning, taking experiences and learning from them," Thomas said. "That's what I did early in my career. There were a couple times I felt like I should have won the tournament, but I did something incorrectly or hit a wrong club, or thought how I shouldn't have."
This Week's Odds, Pick
The tour is at the ZOZO Championship in Japan, and Thomas is the 7/1 favorite. McIlroy is next at 8/1. We are picking Day, however at 30/1. The Australian won the skins game on Monday, and could be hot again this week.