The action on Friday evening at Euro 2020 decided the tournament's first semifinal. Italy and Spain will meet in London on Tuesday, July 6 for a place in the final battle at Euro 2020.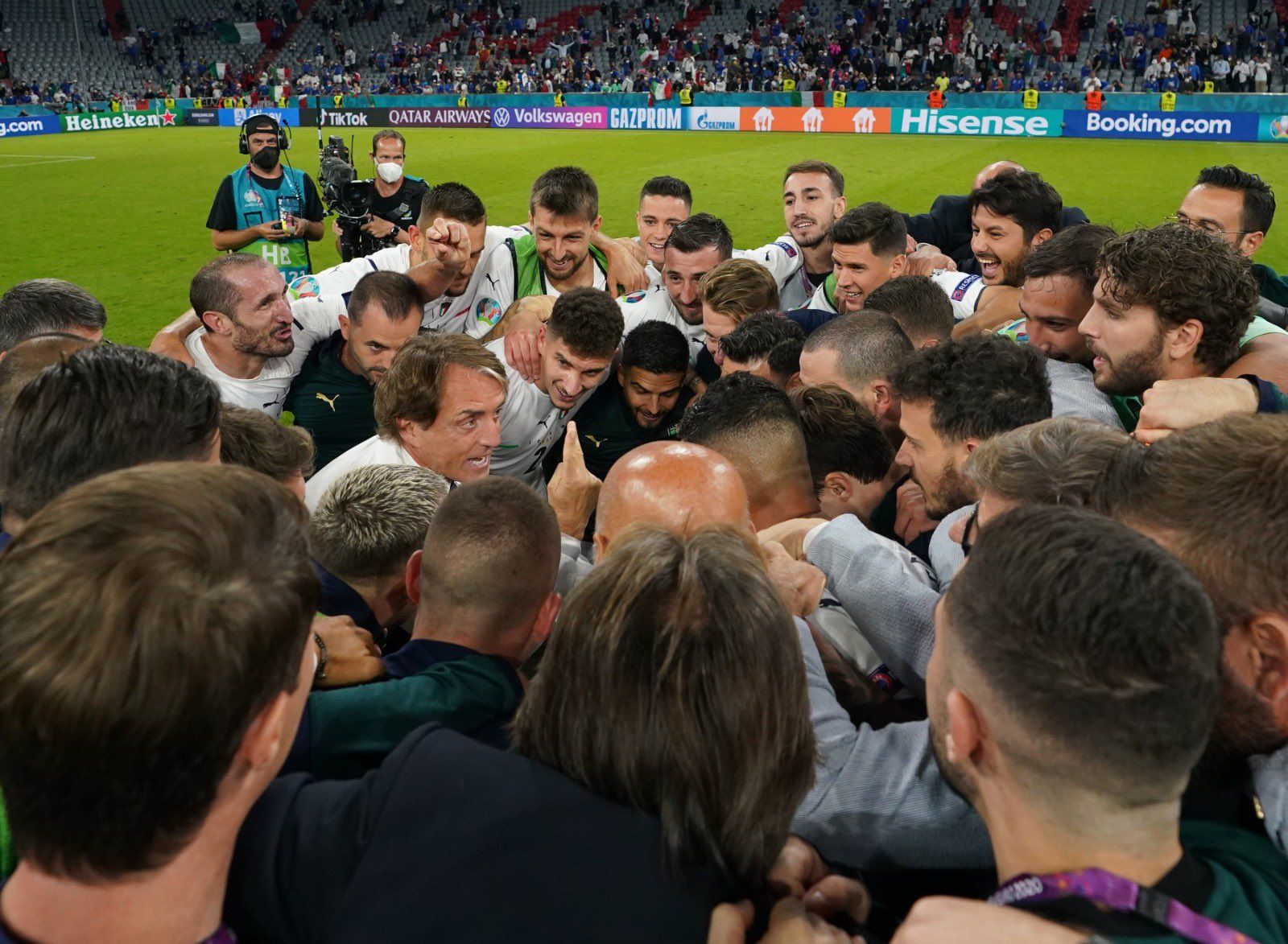 Another night of football madness saw brave Switzerland eliminated on penalties, with Belgium also being shown the exit door.
Another epic day at #Euro2020.#ITA vs #ESP is the first semi-final of the tournament.
On Saturday we'll be at the last two quarters#UKR vs #ENG #CZE vs #DEN
Who's going through? pic.twitter.com/0VeZI6bTtl

— OGCOM (@OGambling) July 2, 2021
Switzerland's fighters inches away from upsetting another giant
Having knocked out France on penalties in the Round of 16, the Swiss repeated their courageous performance against Spain in St. Petersburg. Zakaria's own goal after eight minutes was enough to make the difference at halftime before a shocking mistake from the Spanish defense gave Switzerland the equalizer in the second half.
With captain Granit Xhaka suspended, Switzerland lost star forward Breel Embolo after just 33 minutes. The other marquee player in Vladimir Petkovic's team, Liverpool's Xherdan Shaqiri, went out nine minutes before the end of normal time. If that wasn't enough, Switzerland went down to 10 men after Freuler was shown the red card.
Under difficult circumstances, the Swiss survived, profiting from Yann Sommer's fantastic form in goal and Spain's huge misses. Sommer was incredible, making 10 saves over 120 minutes, the most from any goalkeeper at these Euros, and saving two penalties in the shootout.
UEFA gave the Start of the Match award to Spain keeper Unai Simon instead. Simon stopped penalties from Akanji and Schar in the shootout. "Honestly, I'd have given the prize to Yann Sommer," the Spanish shot-stopper said after the game.
Immense performance for Yann Sommer tonight in goal for #SUI.
Certainly one of the heroes at #Euro2020. 🔝👏🇨🇭 pic.twitter.com/ijukN9NPQ6

— OGCOM (@OGambling) July 2, 2021
Switzerland coach: 'We deserved to go to the semifinal'
The Spanish players and staff applauded their Swiss opponents after the game.
"We are so proud. It'd be ridiculous to think that we, or any of the semifinalists, would settle for just getting that far now – all of us want to get to the final and win," Spain coach Luis Enrique commented.
"I've said from the outset that we are one of the seven or eight teams which, no exaggeration, could win this trophy – now we're one of four," Enrique added.
"I have mixed feelings. I have pride – we can all be so proud. We leave here with our heads held high. On the other hand, we were so close to the semifinal, and that doesn't happen often. I have more positive than negative feelings," Switzerland coach Petkovic said.
"My players were the heroes of the night. We would have deserved to go to the semi-final," Petkovic added.
De Bruyne was not enough for Belgium
Kevin De Bruyne insisted on playing against Italy, even though he has a torn ankle ligament from the previous match. With Eden Hazard out after picking up an injury against Portugal, Belgium lacked the creativity to unblock a fierce Italian team. Roberto Mancini's boys made their intentions clear early in the game.
Bonucci's goal was ruled out by VAR for offside before Barella and Insigne punished a day-dreaming Belgian defense. Barella resisted in front of three opponents to beat Courtois after 31 minutes, then Insigne got the ball in his own half, advanced for more than 40 meters to get past Tielemans, only to finish his world-class action in style with a beautiful curler.
Belgium were back on the scoreboard in the added minutes of the first half thanks to a penalty from Lukaku, but had no force to push decisively as time ran out.
Kevin de Bruyne playing with a torn ankle ligament shows grit and courage etc but such decisions can have catastrophic impact on rest of career and even post career. So many ex-pros limping around in excruciating pain.

— tariq panja (@tariqpanja) July 3, 2021
Italy will travel to Wembley to face Spain, while the generation regarded as "the most talented" in Belgian football history goes on holiday in tears.
Italy's record strikes fear in their opponents
With their win against Belgium, Italy has now accumulated a record of 15 consecutive wins for a single side among the European Championship qualifiers and finals. Italy won five games in a row at the Euros for the first time. For the Azzurri, their game against Belgium was the 32nd consecutive one without a loss. Italy remains undefeated since September 2018, when they lost against Portugal (0-1) in the Nations League.
8 – Jéremy Doku completed eight dribbles against Italy, a record for a teenager since we have full data for the World Cup (1966+) and EUROs (1980+). Mesmerising. #EURO2020 pic.twitter.com/29oWdkr1Hh

— OptaJoe (@OptaJoe) July 2, 2021
Against Belgium, Jorginho misplayed just one pass. All the other 70 arrived at their wanted destinations. He also won possession for Italy nine times.
He's not the only stats leader in the game, however, as 19-year-old Jeremy Doku's eight dribbles for Belgium are a world record for a teenager in a final tournament at the World Cup or the Euros.
Unfortunately, Italy lost Spinazzola for the remaining games at Euro 2020. The AS Roma defender went out in tears with a tendon injury, in the second half against Belgium.
The team's tribute to #Spinazzola on the plane home 💙💙💙#Azzurri #VivoAzzurro pic.twitter.com/GVrkrDVktI

— Italy ⭐️⭐️⭐️⭐️ (@azzurri) July 3, 2021
Italy and Spain will meet for the fourth consecutive time at the Euros. In the 2008 quarterfinals, Spain won on penalties after going 0-0 over 120 minutes. Four years later, in the finals, Spain had no mercy, winning 4-0. In 2016, it was Italy's turn to win in the Round of 16, 2-0.
Italy are at -133 to reach the finals on July 11, with Spain at +100. Italy is the tournament's favorite right now, at +200, while England follows at +225, and Spain at +250.
Mancini and his fighters. Really impressive. 👏👏👏#ITA #BEL #Euro2020 pic.twitter.com/V7qHlBiFKZ

— OGCOM (@OGambling) July 2, 2021