College Football Conference Championships have been criticized by some as of late, as unnecessary and muddying the College Football Playoffs. The thought is to rid those games from the schedule and expand the CFP to six or eight teams instead of four.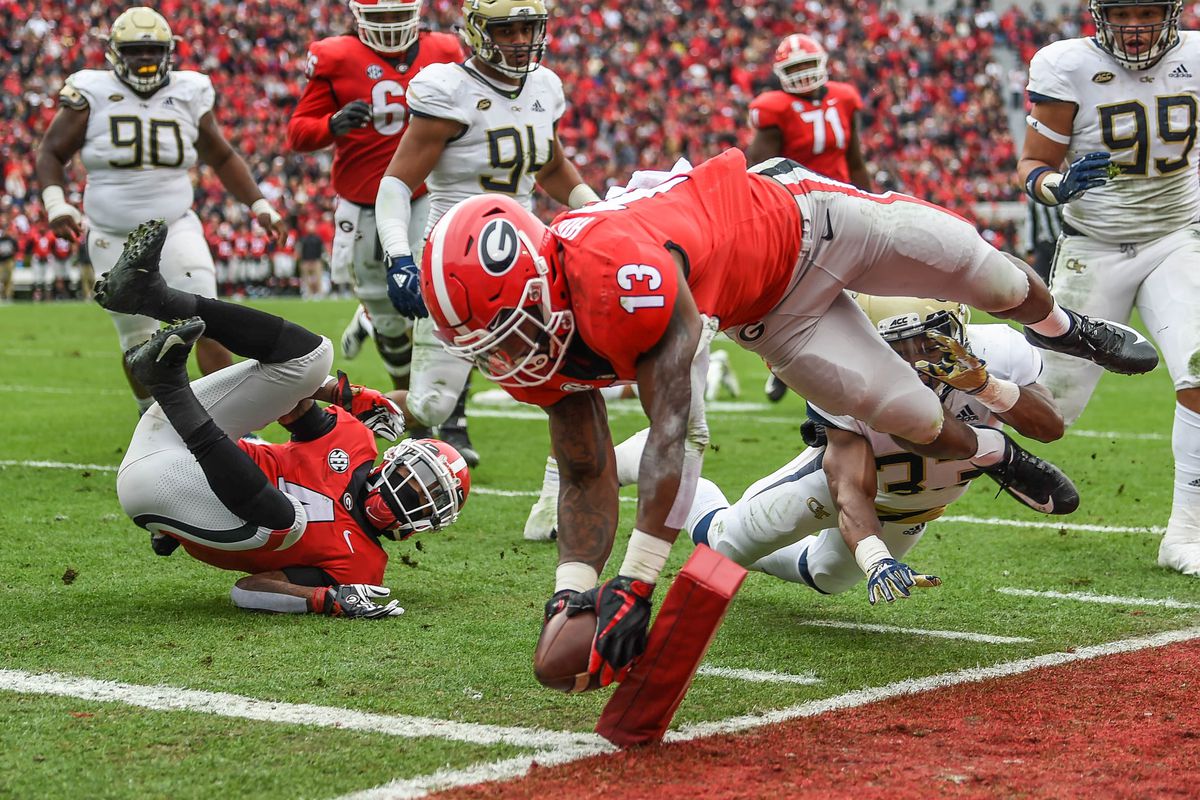 We at OG like the concept of CFP expansion, and do believe the conference championships can be redundant. Two of the games below, the teams have already faced each other once before.
But with universities wanting in to the more prestigious conferences, the title games are a necessity. Below we give our choice to some of the bigger games on Saturday.
1. Memphis +3 vs. UCF
The American Athletic Conference Championship is a repeat of six weeks ago when Central Florida was favored by 5.5 points over Memphis and squeaked out a 31-30 victory.
It is always difficult to beat a team twice in a season. It is especially difficult when you lose your starting quarterback, like the Knights did with McKenzie Milton. Even though UCF is favored by three in the rematch, it is going to be a tough task without Milton.
Expect a close game with Memphis possibly getting revenge.
Take Memphis and the points.
2. Texas +8 vs. Oklahoma
This might be a case of the last team who scores wins. The Big 12 Conference Championship pits No. 5 Oklahoma vs. No. 9 Texas. The line opened at -5.5 points for the Sooners, but jumped up to eight as the smarts believe they can dominate the Longhorns.
But Oklahoma's defense has been suspect all year lesser opponents than Texas. Another indicator this might be a close game is the two programs faced off on Oct. 6 and the Longhorns won, 48-45.
Texas might not win the rematch, but they will keep it close.
Take Texas and the points.
3. Georgia +13 vs. Alabama
This is another line that moved up towards the favorite. Alabama was a 10-point pick, but it went to 13 by Monday for the SEC Championship game. That might not still be enough for Georgia.
The Crimson Tide have shown when they have a worthy opponent they can deliver a devastating defeat. They beat LSU 29-0, and the Tigers beat Georgia 36-16.
Expect the Tide to roll and be No. 1 for the CFP when the committee makes their final selections the following day.
Take Alabama and give away the points.
4. Northwestern +14 vs. Ohio State
If this game were a month ago, Northwestern would be a tempting pick to pull off the upset. Ohio State was a mess and lost to Purdue and just edged Maryland.
Now whatever was ailing the Buckeyes has been corrected by coach Urban Meyer as evidenced by their 62-39 thrashing of then No. 4 Michigan. OSU has moved up to No. 6 and has an outside chance of getting into the CFP if Georgia loses big to Alabama.
Northwestern has had a nice season, winning seven of their last eight, but reality will hit the Wildcats hard against a rejuvenated Buckeyes squad.
Take Ohio State and give away the points.
5. Pitt +27.5 vs. Clemson
This could be the weakest of the five marquee conference championships. No. 2 Clemson is undefeated and has steamrolled opponents by margins of 39, 60, 49, and 61 points. Last week they downed instate rival South Carolina, 56-35.
Funny, some fans still found the effort lackluster. That rankled Tigers coach Dabo Swinney, who said if a 12-0 record, and beating your rival by 21 points wasn't good enough, maybe he should quit.
The outburst could have been frustration with the boosters, or a way to fire up the team for the Atlantic Coast Conference Championship. They are a 27.5-point favorite and could easily win by five or six touchdowns.
Take Clemson and give away the points.