NFL Preseason Week 2 rolls on Friday with three football games. Buffalo travels to Carolina, Miami is at Tampa Bay, and Chicago goes to MetLife Stadium to face the New York Giants.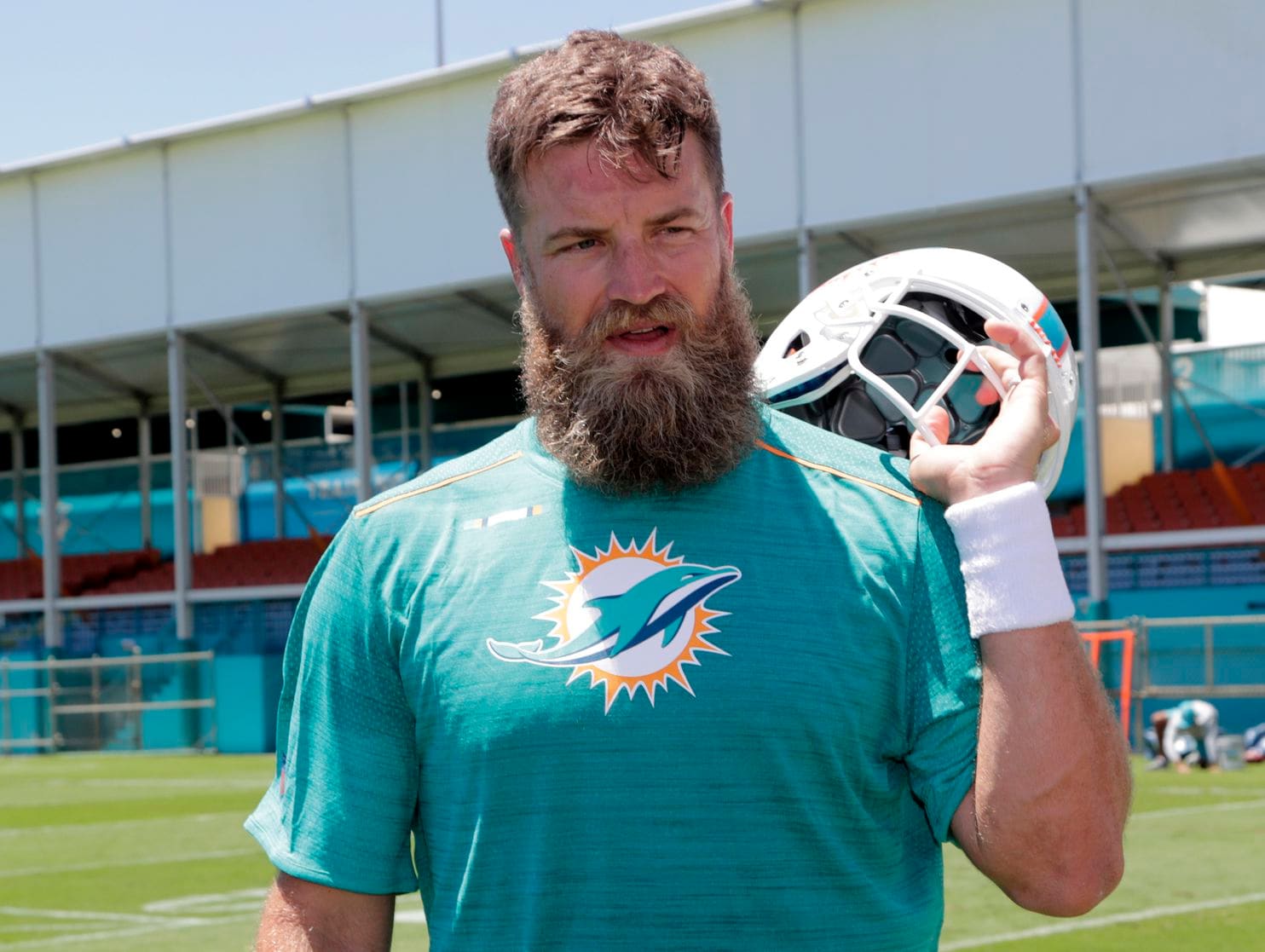 With this the second full week of the preseason, we should see more time from starters, though Giants' coach Pat Shumur has hinted he may sit star running back Saquon Barkley.
There will still be plenty of intrigue to go around on Friday. We take a look at the three games.
Buffalo at Carolina (-3) Over/Under 40.5
Carolina coach Ron Rivera is a big fan of joint practices. He's had three of them this preseason. The latest one was with the next opponent, the Buffalo Bills. The Panthers have had joint practices with Miami and Tennessee, but the Bills will be the first team that they face in the preseason that they have practiced with.
"I would do a mix of them if I could," Rivera said. "If you can get two teams together focused on working and developing, then you can help each other out a lot."
Does that make the game any tighter because the two units have been practicing? Rivera's not convinced it changes anything come kickoff.
"You get a whole different type of intensity," Rivera said. "You get a whole new look for an opponent. We didn't game-plan, so you really need to use our stuff and really follow your rules as players."
While the -3 the Panthers are getting seems reasonable, the over/under does not. This could be a test of defenses, especially if offensive starters are limited to one or two series.
What could be a good bet is the over/under at 40.5. The over should be in play with these two teams scoring in bunches. The Bills had 24 in their victory over the Colts last week, and Carolina scored 23 in their win against Chicago.
Miami at Tampa (-3.5) Over/Under 43.5
These are another two teams that opted for joint practice, and that should translate to some familiarity in the game between the two teams. Tampa is hosting the contest, and is -3.5, with the over/under at 43.5.
The quarterback battle between Josh Rosen and Ryan Fitzpatrick continues on, with Fitzpatrick holding the edge. Coach Brian Flores said Rosen needs to improve.
"I thought he practiced okay. From the naked eye, I think he has to do a better job getting guys in and out of the huddle, his communication, body language," Flores said. "There were some plays there he didn't like and we just have to move onto the next play."
Tampa Coach Bruce Arians has been impressed with certain aspects of his team, but threw some shade at the players fighting for a job. They should be extra motivated after his comments following Wednesday's practice.
"Our rookies have gotten close to 500 snaps," Arians said. "So we kind of know what they can do now. It would be easy to cut down to 60 right now for me. But again we've got preseason games coming up, and maybe guys can show up more when the lights come on than they have in practice."
Chicago at New York Giants (-2.5), Over/Under 42.5
The emphasis for the Giants might have switched from their quarterbacks to their receivers. Already without Odell Beckham Jr. who went to Cleveland, the team got bad news on Wednesday when it was learned Golden Tate will miss the first four games of the season for violating the league's performance-enhancing substances.
"You just move on," Shurmur said. "It's just like anything that happens to a team. So, you just move on and adjust."
Tate can still practice and play in preseason games, but how much he will participate is still in question. New York must get the receivers that are playing the first month of the season ready in his absence. Bennie Fowler and Russell Shepard, who are listed behind Tate on the depth chart, should see more action against the Bears.
Chicago will be excited to hit somebody other than teammates. The Bears have had three altercations in practice, the most recent one between offensive lineman Kyle Long, and defensive lineman Jalen Dalton.