As you develop your skills at crafting lineups in DFS baseball, it's important to understand that your goals for scoring can vary depending on the format you're playing.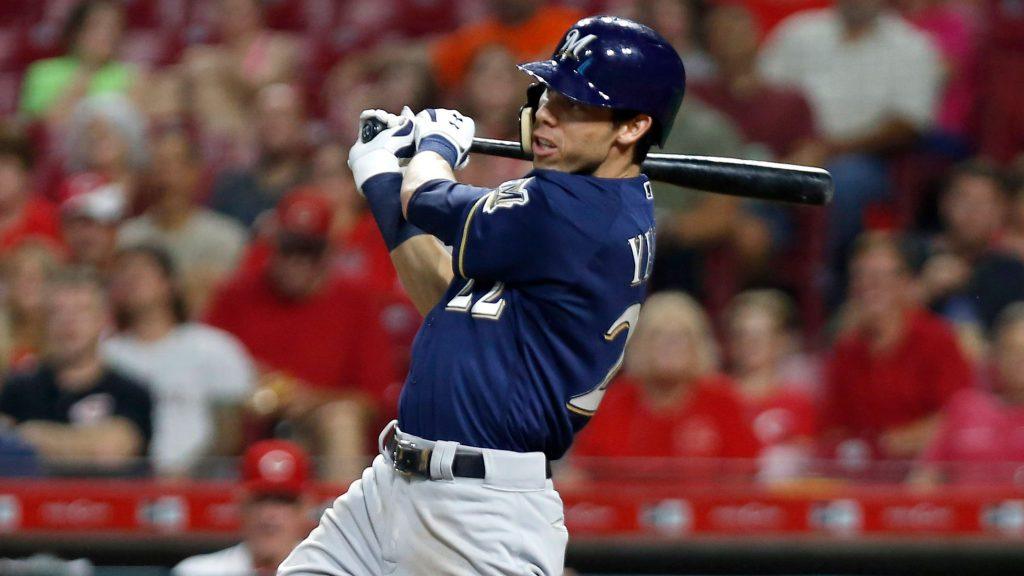 If you're playing formats like 50/50 in which almost half of the players almost double their money or head-to-head in which it's your lineup versus one other player's lineup, you're going to want more consistency.
But if you're trying to win a large-field tournament-type contest, you need to shoot for the moon(shot) with players who are more likely to score a lot of points (while understanding the downside of these players also being more likely to go bust on any given night). Let's take a look at both sides of this coin.
Looking for Mr. Consistent
When you're playing formats in which half the field cashes (50/50) or nearly half the field (Double Ups), you shouldn't go for a boom or bust strategy because you don't to score nearly as many fantasy points to get in the money – and there are no tiered payouts, you either get paid or you don't.
Here's why you should play it safer. In his book, "Fantasy Football (and Baseball) for Smart People," author Jonathan Bales examined DraftKings data and found that the average score to cash in a large-field baseball tournament was 130 points, compared to 115 points for a 50/50 and 109 points for head-to-head matches.
Experts generally agree you should pay up for pitchers like Max Scherzer, who prior to the injury to his back in July was a monster point gather – 38.8, 45.6, 36.4, 36.2 and 32.8 points on DraftKings in his five previous starts.
Go Big AND Go Home (After Circling the Bases)
Conversely, to win a large guaranteed prize pool (GPP) tournament you may need close to 200 points on any given night. If you pay up for a pitcher like Scherzer, you'll have a hard time fitting sluggers like Christian Yelich into your lineups. So you'll have to try to find value from pitchers with low- to mid-tier salaries to be able to afford sluggers who might get you 40 points in a contest by hitting a couple of home runs or otherwise filling up their stat sheets with lots of runs, RBIs and multi-base hits.
An important strategy to scoring big in GPPs is to "stack" your lineups with players from teams you expect to score a lot of runs on the night of the contest. Salaries are usually higher for players from their teams, but they can be worth the cost.
I paid $4,300 for Ronald Acuna on FanDuel on Wednesday night and he rewarded me with a home run and 25.2 points on the site. To help squeeze in him, Josh Donaldson and Ozzie Albies, I took shortstop Adeiny Hechavarria, who was filling in for the injured Dansby Swanson and was cheap at $2,500. Hechavarria ended up my highest scoring Brave of the night at 28.4 points that included a home run. That stack allowed me to cash in my contest.