Monmouth Park and BetMakers Technology Group announced a $1 million bounty – the BetMakers Bonanza — to any 3-year-old who wins the Haskell Stakes, the Travers Stakes, and the Breeders' Cup Classic.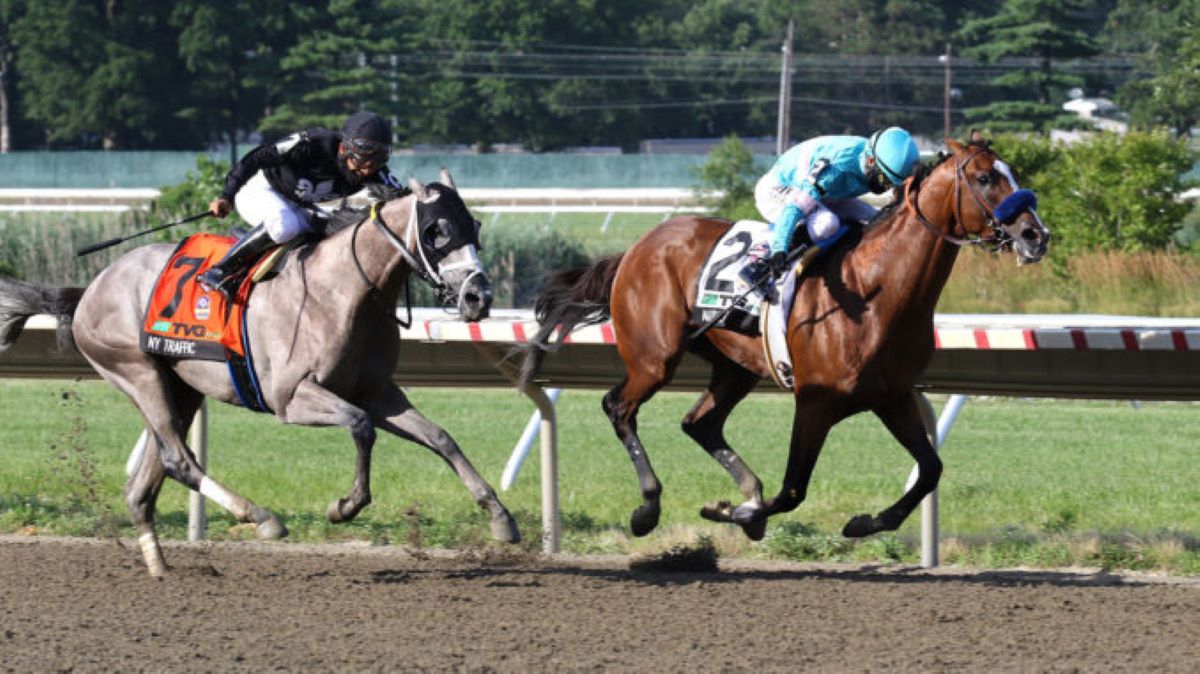 Just win three of the most prestigious events in American racing. Simple, right?
Actually, one horse collected the Bonanza in a different form last year – Horse of the Year Authentic. He won the Haskell, took the pandemic-delayed Kentucky Derby in early September, then won the Breeders' Cup Classic in a memorable duel with stablemate Improbable.
That gave Authentic a once-in-a-century hat trick that – barring any more unforeseen happenings – defines "unique."
"We're thrilled to sponsor the BetMakers Bonanza again after the enormous effort by Authentic last year," said Dallas Baker, BetMakers' New Jersey-based head of international operations in a statement. "We're fully committed to supporting the US racing industry, and we see the Bonanza as a fantastic initiative from Dennis Drazin (CEO and chairman of Monmouth Park's owner, Darby Development) and the Monmouth Park team."
Seven expected to fire at Haskell
An Australian company, BetMakers will operate the fixed-odds betting system that Monmouth Park plans on implementing. That system will kick in once New Jersey Gov. Phil Murphy signs the fixed-odds bill into law.
The $1.25 million Grade 1 Haskell opens the Bonanza at Monmouth Park on Saturday. The draw for that race is Wednesday, with seven expected runners. Heading that field are the three Triple Crown runners-up: Mandaloun (Kentucky Derby), Midnight Bourbon (Preakness Stakes), and Hot Rod Charlie (Belmont Stakes). Hot Rod Charlie also finished third in the Derby.
The winner of that race gets an all-expenses-paid berth in the Breeders' Cup Classic.
Bonanza beckons at Saratoga, Del Mar
Those same stakes apply to the Bonanza's second leg, the $1.25 million Grade 1 Travers at Saratoga on Aug. 28. That 3-year-old race, nicknamed the "Mid-Summer Derby," headlines The Spa's meet.
From there, the ultimate Bonanza target is the $6 million Breeders' Cup Classic, a veritable All-Star race open to 3-year-olds and up. That anchors Breeders' Cup weekend at Del Mar on Nov. 6. Last year, Authentic beat a field that included Champion Older Male Improbable, Belmont Stakes and Travers Stakes winner Tiz the Law, and multiple-Grade 1 winner Maximum Security.