Bowl season begins on Dec. 15. We know which four teams are playing for the college football national championship, and now we know where 74 other winning squads will report for postseason duty.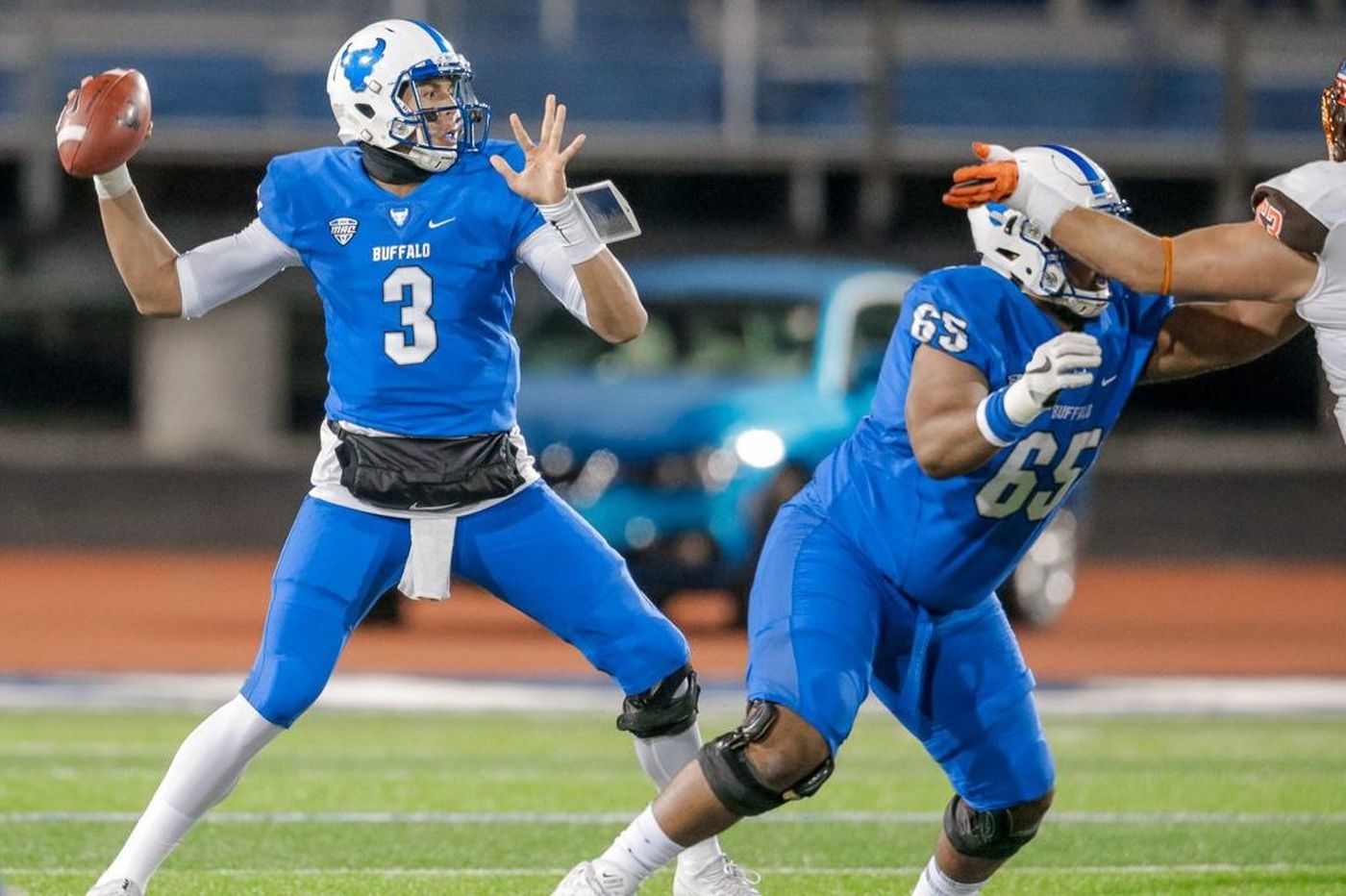 That's a lot of action for bettors — so much so that you might miss the most watchable games. But we've found a few that are almost sure to deliver, at least for your entertainment dollar:
The Tyree Jackson Show: Dollar General Bowl
Buffalo (-3) vs. Troy
Dec. 22 – Mobile, Alabama
The reason to watch this game is Buffalo's quarterback Tyree Jackson. He has played under the radar this season, and is projected by some NFL scouts to be a top-10 pick in the draft. He is 6-7, and has a cannon for an arm. You can say I saw him before he became a star in the NFL.
The team also has two other stars as well. Linebacker Khalil Hodge and wide receiver Anthony Johnson are quality players and have accepted invitations to play in two prestigious all-star games.
Underachiever Award: Pinstripe Bowl
Wisconsin (+3) vs. Miami
Dec. 27 – Bronx, New York
A better name for this matchup would be The Underachiever Bowl, since neither team lived up to its preseason hype. Miami was No. 8 in the preseason, and Wisconsin No. 4, but both finished out of the top 25. The two teams played last year in the Orange Bowl, with the Badgers winning 34-24, so there is the rematch angle.
Despite the team's lackluster season, this should still be an entertaining game. Wisconsin's running game will be featured against Miami's stingy defense.
Breaking Ranks: Alamo Bowl
Iowa State (+4) vs. Washington State
Dec. 28 – San Antonio, Texas
Washington State got zero respect from poll voters, getting knocked down to No. 13 after losing to Washington. That ranking knocked them out of a New Year's Day bowl game, despite having one less loss than four teams in front of them. WSU athletic director Pat Chun was not happy about the perceived slight.
"I'll be clear, we're very disappointed with where we ended up being ranked," Chun said. "We believe as a 10-win team in a Power Five league, the manner in which our two losses came, statistically how we match up against other teams kind of in the same cluster as us, we believe our resume ranked perhaps higher than where the committee thought it was."
So will the Cougars be inspired to beat up on inferior Iowa State, or will they be unmotivated, playing like a team that's jaded after getting robbed?
Consolation Rose Bowl
Northwestern (+6.5) vs. Utah
Dec. 31 – San Diego, California
This features two teams who weren't supposed to make it to their conference championship games, but defied oddsmakers. Northwestern lost to Ohio State in the Big 10 Championship, while Utah lost to Washington.
That would have gotten them to the Rose Bowl, but the two had to settle for the Holiday. This could be, however, the most entertaining of the New Year's Eve games.