The PGA Tour tees off at one of its marquee events — The Players Championship — which begins first-round play at TPC Sawgrass on Thursday. The tournament regularly attracts one of the best fields of a non-major event, this year featuring 47 of the world's top-50 ranked golfers.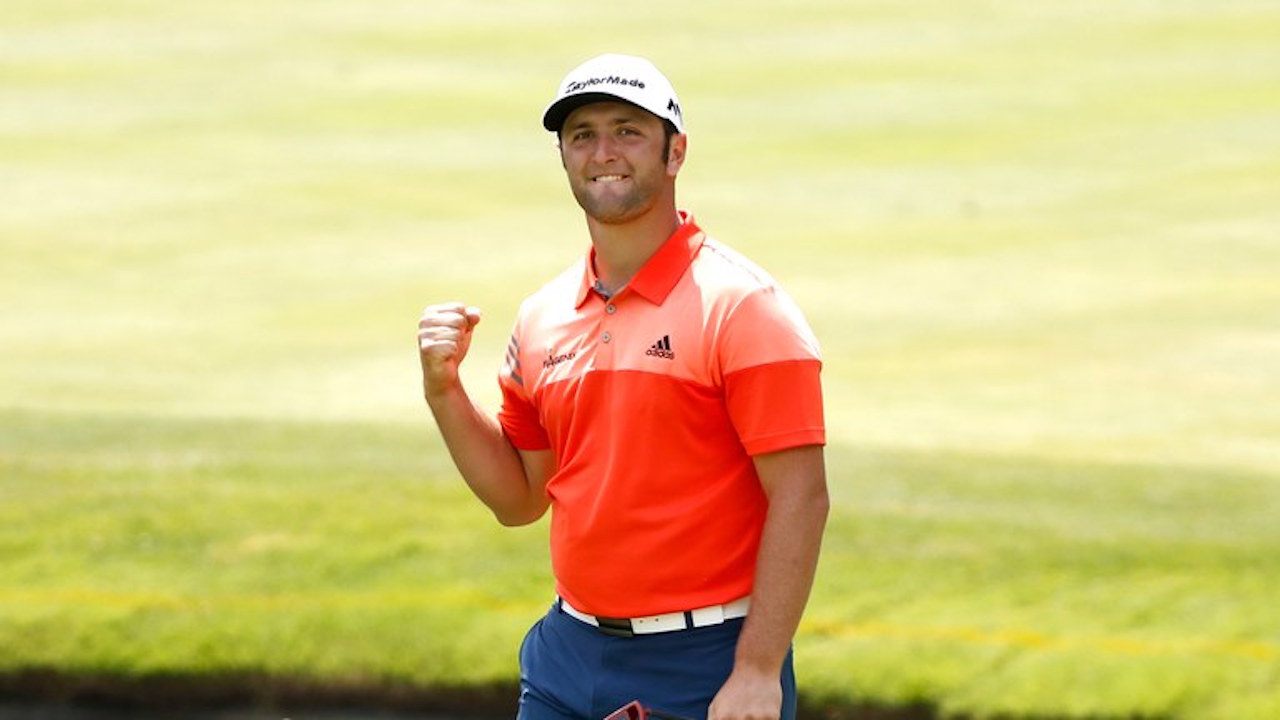 One noticeable exception from this week's field is Tiger Woods, who told officials on Friday that he wanted to rest his surgically repaired back.
Rory McIlroy is the 7/1 favorite to win The Players Championship, marking the fifth event this season in which the Irishman has been seen as the man to beat.
If the game's top-ranked player is feeling the pressure, he didn't show it on Wednesday when a fan in the gallery bet Mcllroy that he couldn't hit the green on the infamous No. 17 Island Hole.
A fan bet Rory McIlroy $50 he wouldn't hit the green … 😂

(via @davidstang/IG) pic.twitter.com/H6OznVtolK

— SportsLine (@SportsLine) March 11, 2020
That might not be the only bet McIlroy loses this week. Here's a look at his chances in the TPC, along with our take on other players to back or stay away from this week.
Golfers to Back
Jon Rahm 10/1
Rahm has hovered around the top of leaderboards all year and could be peaking at the right time. In five tournaments this season, he's finished 10th or better, including a second at the Farmers Insurance Open and a third at the WGC-Mexico Championship.
Rahm is coming off two weeks of rest, and that could be a huge advantage at the TPC. He is sixth in scoring average and ninth in birdie average. He finished tied for 12th last year at The Players and told reporters on Tuesday that he played better than where he finished.
"I have to say, T12 doesn't reflect how good I played that week for the most part," Rahm said. "Last year was a really fun week. Unfortunately, I didn't have my best Sunday, but besides that it was an unbelievable week."
Adam Scott 33/1
The Australian has played TPC Sawgrass as well as anyone. In his last four appearances at The Players, Scott has finished tied for 12th, 11th, sixth, and 12th again. He won the tournament in 2004.
What's also encouraging for Scott is that he's already won once this year at a course with a strong layout and decent competition. Scott captured the Genesis Invitational in LA three weeks ago.
The red flag for Scott is that he missed the cut at the Arnold Palmer Invitational last week, but that might actually work to his benefit. Not having to play in the extreme conditions over the weekend allowed him to get some rest.
Matt Kuchar 40/1
If bettors want a long shot, Kooch is probably the player to bet on. Kuchar has performed well at TPC Sawgrass over the years, including winning in 2012. He comes into the event after a recent second-place finish at the Genesis Invitational.
In his last two Players appearances, Kuchar finished tied for 26th and 17th. At odds of 40/1, we like taking a chance on a known quantity.
Golfers to Avoid
Rory McIlroy 7/1
For the fifth tournament this year, McIlroy takes the first tee as the favorite. And, we believe for the fifth consecutive time, he'll fail to win. Part of Mcllroy's problem has been his poor performances on Sundays. His final-round scoring average is 79th on tour, and that isn't going to win a lot of tournaments.
Mcllroy suffered the same problem last year, and we believe this will be a trend going forward until he proves us wrong.
Justin Thomas 16/1
Which Justin Thomas will we see at The Players Championship? Will it be the one who won the Tournament of Champions and finished tied for third at the Waste Management Phoenix Open? Or will it be the one who missed the cut at both the Sony Open and the Genesis Invitational? Thomas told reporters on Tuesday he believes it will be the former.
"I love the golf course," Thomas said. "I think it's just a very well-designed course, tee-to-green, forces you to work it both ways off the tee and into the green. Obviously, it's an extremely deep field with all the top players here, so it's a tournament that when I first came here, I felt like I could have some success at this place."
Thomas might be optimistic about his chances, but we're not. He finished tied for 35th here last year.