The TransPerfect Music City Bowl was called off late Sunday after the Missouri Tigers put up the red light due to a rise in COVID-19 cases within their program.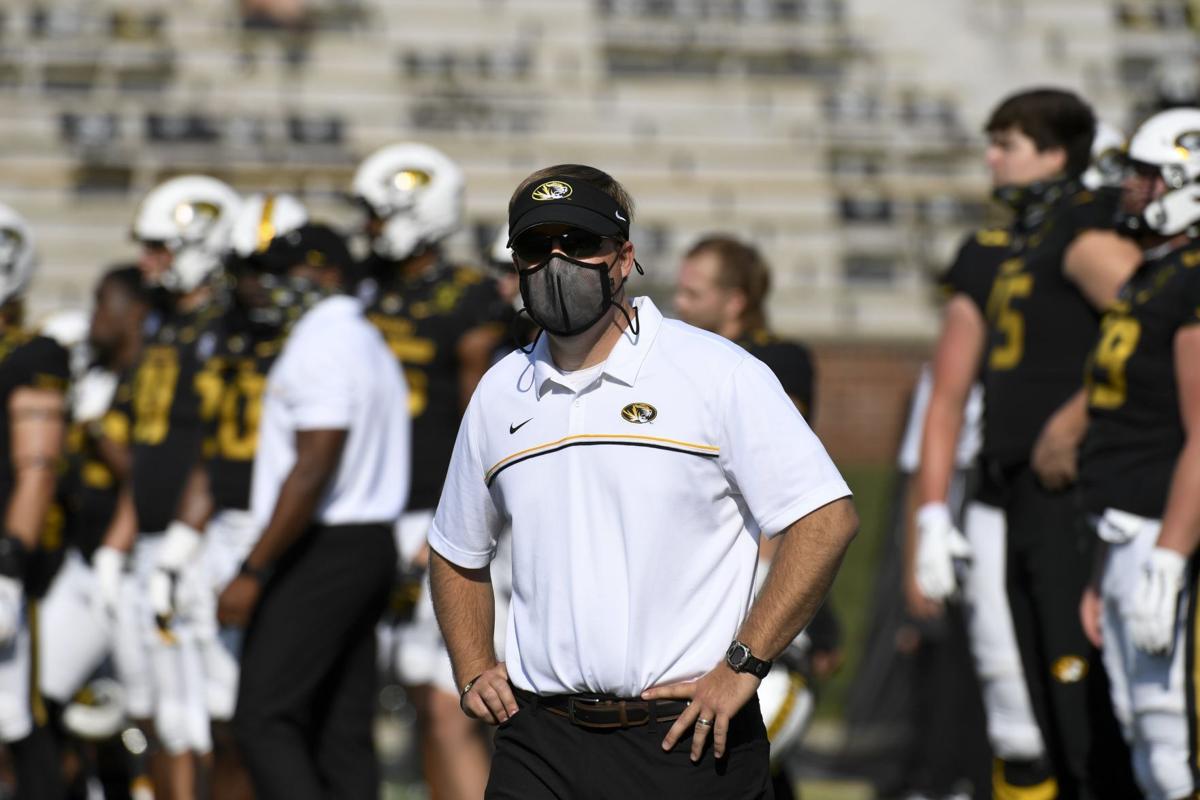 The Tigers (5-5) were set to face No. 15 Iowa (6-2) on Wednesday in Nashville, but Missouri canceled practice Sunday after an increase in the number of positive COVID-19 tests forced a pause in all team activities until Jan. 2.
Iowa finished the regular season strong with six straight wins. It had plans to appear in Nashville despite a COVID spike of its own that shut down its program last week. Officials reported that at least six coaches, including head coach Kirk Ferentz, were infected along with an undisclosed number of players. The Hawkeyes were 14.5-point favorites.
"Since concluding our regular season and conducting four rounds of tests over the last eight days, we have seen a significant increase in positive COVID-19 tests among our student-athletes, coaches and staff," Missouri athletic director Jim Sterk said in a statement Sunday. "This eight-day uptick within our program is significant and has made it impossible for us to play in the bowl game."
In Spite of its Own Infections, Iowa Wanted to Play
Iowa resumed activities on Saturday after its five-day hiatus. Ferentz, who seemed determined to play in a bowl game despite the pandemic's surge, lamented the decision.
"We are extremely disappointed to have our season end today," Ferentz said in a statement Sunday. "This has been a very special team. We have overcome several challenges together during a season like no other. I am incredibly proud of this entire team and saddened that we will not have one more chance to get out and compete together."
Missouri finished third in the SEC East under first-year coach Eliah Drinkwitz. Iowa played all eight games of the Big Ten's regular-season before a Dec. 19 game against Michigan was canceled because of the Wolverines' COVID-19 issues.
Missouri was already short personnel in the season finale vs. Mississippi State game, with just 52 scholarship players available. After the season ended, linebacker Nick Bolton and right tackle Larry Borom opted out altogether, declaring eligibility for the NFL draft.
Health Officials Shut Tigers Down, Majority of 2020-'21 Bowl Games Now Off
Since then, the infection rate caused health officials in Columbia, MO, to classify the team as a public health risk if it continued to practice and travel — shutting the Tigers down for a week during the bowl window.
"We did everything within our power to try to move forward," Drinkwitz said. "Had this just been any other time in the summer, we would have needed to pause. When that became apparent of what we needed to do, that's what we did. I hate it for our team. Our team worked extremely hard to get to this bowl game."
Some upset Tigers fans took to social media, blaming the outbreak and ensuing cancellation on Drinkwitz's decision to send players home for Christmas as the reason for the spike. Drinkwitz wasn't contrite. "If allowing them to go home for Christmas ultimately cost us the ability to play in a bowl game, I'll live with that choice," he said Sunday.
The Music City Bowl is the 17th bowl game (out of 32) canceled for the 2020-21 bowl season. The New Year's Six games are still on the board, but not without maneuvering as individual programs attempt to stay isolated and healthy before kickoff.