There's something of a Kevin Attard feel to this year's Queen's Plate, the opening jewel of the Canadian Triple Crown. A Kevin Attard feel that defines flooding the zone.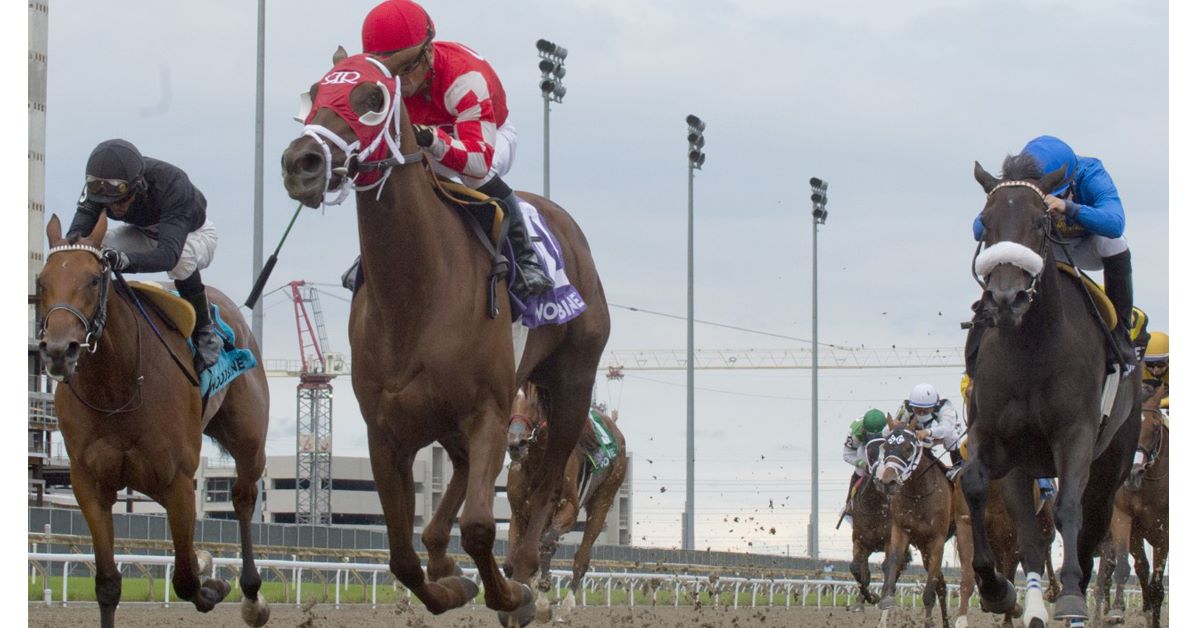 The trainer sends out four horses – nearly a third of the 13-horse field – for Sunday's Queen's Plate on Woodbine's all-weather Tapeta surface. The oldest continuously run race in North America, the 1 ¼-mile Queen's Plate is limited to Canadian-bred 3-year-olds. That doesn't preclude some of America's top jockeys migrating north to ride.
That explains Irad Ortiz Jr.'s presence on 5/1 Safe Conduct, who comes in off an eighth at the Grade 1 Belmont Derby Invitational. Safe Conduct and Dance Some Mo are the two American-based horses in the field.
But the 162nd edition of the Queen's Plate is a family affair. Attard's four-horse armada includes the lone filly in the field, Munnyfor Ro (9/2). She comes in via a $25,000 supplemental fee after winning the Woodbine Oaks on Aug. 1. It bears mentioning that fillies captured four of the last 10 Queen's Plates, including Inglorious (2011), Lexie Lou (2014), Holy Helena (2017), and Wonder Gadot (2018). The first three won the Oaks-Plate double.
Munnyfor Ro turns around quick
"She's here and we're excited," Attard told Woodbine. "We waited to see how she came out of the (Oaks). She seemed to handle the race really well in the Oaks. She had a good work in the interim."
Munnyfor Ro comes in off that three-week break, but does have two wins at 1 1/8 miles. Expect her to sit mid-pack off the pace, then fire late. Attard chases Munnyfor Ro with her stablemates, Haddassah, Harlan Estate, and H C Holiday. Each brings potential and pitfall to the proceedings.
Haddassah (10/1) comes in off a third in the Grade 3 Marine Stakes at Woodbine in mid-July. The gelding set the pace in the 1 1/16-mile race until tiring late, so questions abound about how he'll handle the extra distance. "He's indicated to me that he should (get the distance)," Attard said. "Obviously, we're hoping to get him relaxed early and I think that will be key."
This Queen's Plate comes with a hockey chaser
Harlan Estate (12/1), who's owned by Colorado Avalanche defenseman Erik Johnson, ran one graded stakes race. That came last November at Del Mar in the Grade 3 Cecil B. DeMille. It also came with a ninth-place finish, the worst of his career. Since coming back home to Ontario, Harlan Estate has a win and a second in two starts at Woodbine, both in allowances.
Closer H C Holiday (15/1) comes in off an asterisk-wearing second in the Plate Trial Stakes, the Queen's Plate prep. That came after he crossed the line third, but was elevated to the place after stablemate Truffle King was disqualified. He's a threat at that price if you think there's enough pace to chase here.
---
Listed Queen's Plate/Woodbine
Morning Line (Jockey/Trainer)
Safe Conduct, 5/1 (Irad Ortiz Jr./Phil Serpe)
Harlan Estate, 12/1 (Kazushi Kimura/Kevin Attard)
Haddassah, 10/1 (Gary Boulanger/Kevin Attard)
Take a Chance, 20/1 (Keveh Nicholls/Catherine Day Phillips)
H C Holiday, 15/1 (Luis Contreras/Kevin Attard)
Munnyfor Ro, 9/2 (Justin Stein/Kevin Attard)
Riptide Rock, 6/1 (David Moran/Sid Attard)
Keep Grinding, 4/1 (Rafael Hernandez/Tino Attard)
Go Take Charge, 30/1 (Sahin Civaci/Breeda Hayes)
Dance Some Mo, 12/1 (Patrick Husbands/Graham Motion)
Avoman, 8/1 (Antonio Gallardo/Don MacRae)
Tidal Forces, 12/1 (Emma-Jayne Wilson/Gail Cox)
Derzkii, 30/1 (Jason Hoyte/Carlos Grant)
---
Even with Attard's armada, he doesn't field the favorite. His father, Tino Attard, does, courtesy of Keep Grinding (4/1). Keeping matters in the family, Kevin Attard's teen-aged son, Joshua, owns the Tizway progeny.
Teen-aged owner brings in your favorite
"I am very excited, and it's also very nerve-wracking, that's for sure," Joshua Attard said. "He always tries, if you watch all his races, he never gives up and I know on Sunday, he'll show up."
Keep Grinding hasn't missed the board in his last three starts (1-1-1). Highlighting that string is his second in the Marine Stakes, with a career-best 92 Equibase Speed Figure. He was the top Canadian-bred horse in that field.
The second leg of the Canadian Triple Crown is the Sept. 14 Prince of Wales Stakes at Fort Erie. That's run at 1 3/16 miles on dirt. The series finishes Oct. 3 back at Woodbine in the Breeders' Stakes. That race runs 1 1/2 miles on the Woodbine turf.
The pick: Munnyfor Ro. You're getting the fastest horse in the field at a decent price. Her Aug. 12 1:01.20 workout at five furlongs was respectable (fourth of 10 at that distance), giving Kevin Attard reason to supplement her into the field on three weeks rest. There's a message there. There are also juicy prices on vertical exotics, pairing her with Keep Grinding, Avoman, H C Holiday, and Dance Some Mo.