Texas is about to become the first state in the COVID-19 era to reopen racetracks with fans in attendance, courtesy of Gov. Greg Abbott's executive order that allows facilities to reopen at up to 25% of capacity.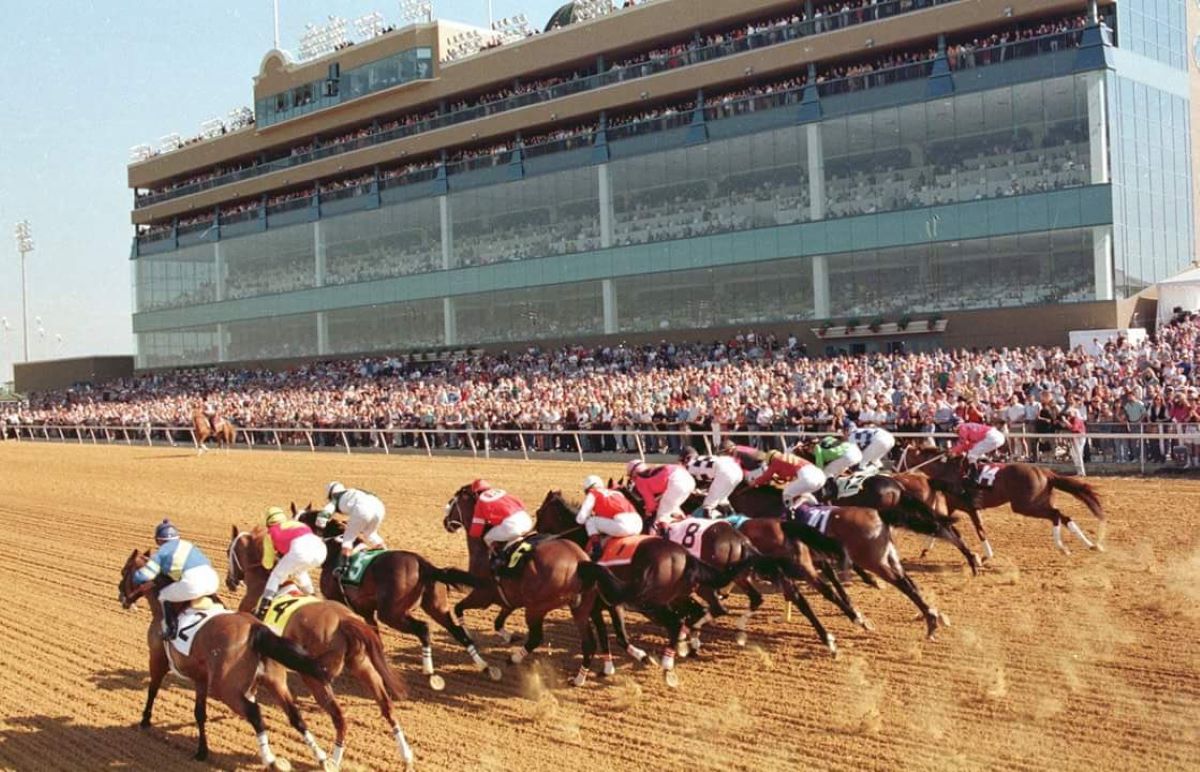 Abbott signed executive order GA-23 Monday afternoon. It opens the state's simulcast facilities and racetracks as early as this Friday. It's unclear if any of the state's tracks – primarily Lone Star Park north of Dallas or Sam Houston Race Park outside Houston – can get up to speed by then.
Sam Houston ended its meet on March 22, a week before its scheduled finishing date. It stopped training on April 30. Lone Star was scheduled to begin on April 16, but that was pushed back due to the coronavirus pandemic. That track opened for training on May 6, but hasn't issued a condition book of races.
The Governor's decision seemed to catch both tracks, along with smaller Rehoma Park north of San Antonio, off-guard. None of them have issued statements about the decision yet.
Texas Law Means You Need Fans In Seats and Betting
While Texas isn't considered one of the top-tier racing states like Kentucky, Florida, New York, or California, all those states either continued racing through the pandemic (Florida), resumed racing (Kentucky and California), or plan to run (New York) without spectators. One hidden foundation behind Abbott's executive order is that Texas doesn't allow advanced deposit wagering (ADW). Hence, Texans can't bet on their own races if they not allowed inside racetracks.
Much like Minnesota, which forbids ADW on in-state races, Texans faced the surreal possibility of having races they couldn't see live and couldn't bet on – either live or remotely.
Abbott's executive order appears to rectify that. It reads in part:
"Starting at 12:01 a.m. on Friday, May 22, 2020, for all Texas counties except Deaf Smith, El Paso, Moore, Potter and Randall counties:

E. Rodeos and equestrian events that operate at up to 25% of the total listed occupancy or, for outdoor areas, at up to 25% of the normal operating limits as determined by the facility owner; provided, however, that this authorizes only the rodeo or equestrian event and not larger gatherings, such as county fairs…"
There's Grandstand Seating, Suites, Restaurants…
Lone Star Park seats approximately 8,000 in its grandstand. There are another 1,200 seats on the fourth floor for clubhouse dining, and a 125-person capacity paddock lounge, along with suites on the fifth and sixth floors. It's unclear if those will open, and in what capacity.
Sam Houston Race Track holds approximately 15,000 in its grandstand. Its club level seats another 1,500, and its private Jockey Club another 250.