Former Texas A&M linebacker Santino Marchiol outlined a number of allegations towards the school's football program and coach Jimbo Fisher on Tuesday, as the redshirt freshman attempts to earn immediate eligibility at his new school, Arizona.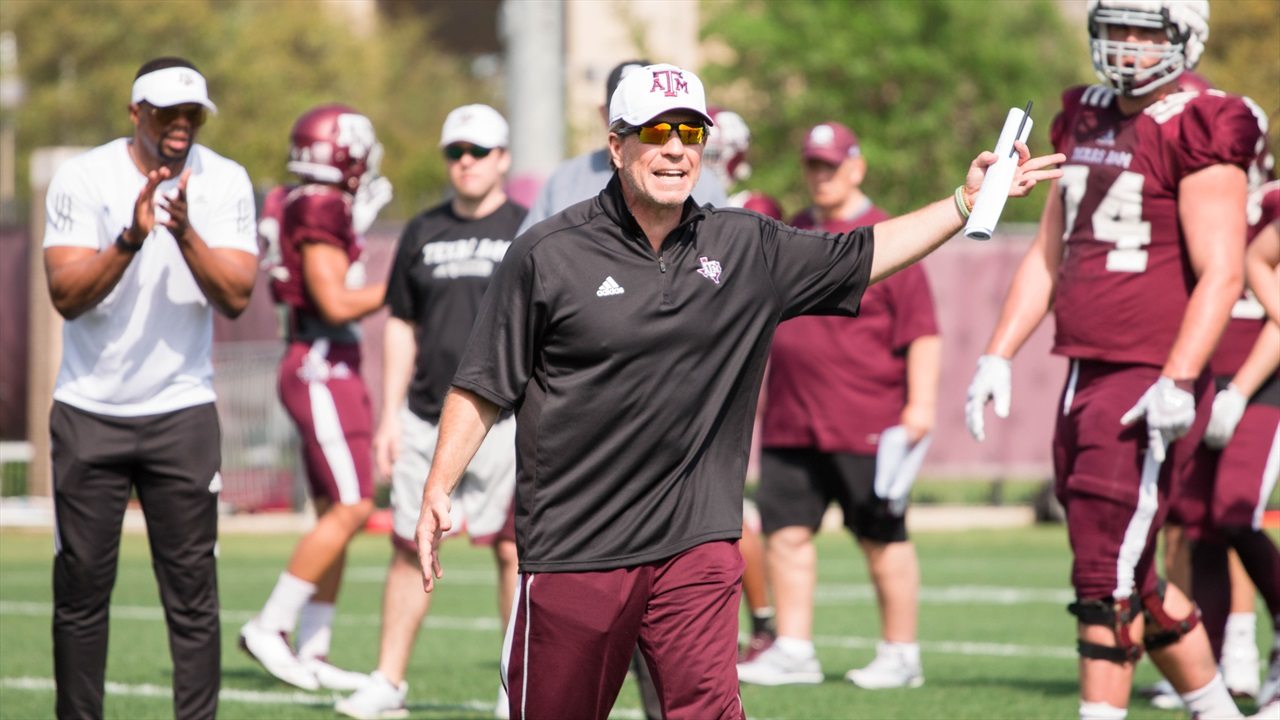 The allegations came to light in a story in USA Today on Tuesday, in which Marchiol said that coaches held practices in violation of NCAA regulations and gave players money to host potential recruits who were on unofficial visits.
Marchiol: Fisher Saw Team as Soft
Fisher, formerly the head coach at Florida State University, took the top spot at Texas A&M following the 2017 season. The Aggies finished last year with a 7-6 record, including a 55-52 loss to Wake Forest in the Belk Bowl.
According to Marchiol, Fisher and his staff came into the offseason with the idea that Texas A&M's football team was soft, which led to harsh language being directed towards players. There were also June practices that were supposedly voluntary, but still against NCAA rules for what's allowed during summer months.
"[Defensive coordinator Mike Elko] said 'We're going to have a lot of meetings and practices that aren't technically required, but you guys have to be here because you're way behind,'" Marchiol told USA Today. "'We need to win.'"
Then there were those payments, which Marchiol says came during the spring and were handed out by linebackers coach Bradley Dale Peveto. NCAA rules allow student hosts to be given $40 a day for entertainment when recruits come on official visits, but any expenses for unofficial visits are supposed to be paid by the prospects themselves.
Instead, Marchiol says that he was handed $300 by Peveto on two different occasions to be used to show recruits a good time.
New Transfer Rules Could Bring Violations to Light
While any of these issues could be considered NCAA violations if they were confirmed, they hardly rise to the level of other scandals seen in big time college sports. Instead, Marchiol's story has gained attention because of the manner in which these issues came to light.
Typically, a player transferring from one school to another must sit out a year before they become eligible again. But waivers that allow for immediate eligibility are available, and in May, the NCAA changed its transfer rules to allow for waivers if a transfer could document "mitigating circumstances that are outside student-athlete's control and directly impact the health, safety and well-being of the student athlete."
Because of these new rules, Marchiol reported these allegations directly to Arizona's compliance office in an attempt to earn a waiver. In other words, the NCAA violations that are alleged may never have come to light, except for the fact that Marchiol needed to document the circumstances that impacted his health and well-being.
That has led some to wonder if players will be incentivized to come up with documentation of minor violations – or even create them out of nowhere – in order to make it easier to transfer out of a situation where a player is unhappy.
In response to the allegations, Texas A&M provided a statement to USA Today saying that the athletic program "takes these allegations seriously, and we are reviewing the situation with the NCAA and the SEC Office."
Neither Texas A&M nor Arizona are expected to be a part of the National Championship picture this year. William Hill lists the Aggies as an 80/1 pick to win their first national title since 1939, while the Wildcats (150/1) face even longer odds.