Russian grandmaster Andrey Esipenko scored the biggest win of his young career on Sunday, stunning World Chess Champion Magnus Carlsen in the eighth round of the Tata Steel Masters in Wijk aan Zee, Netherlands.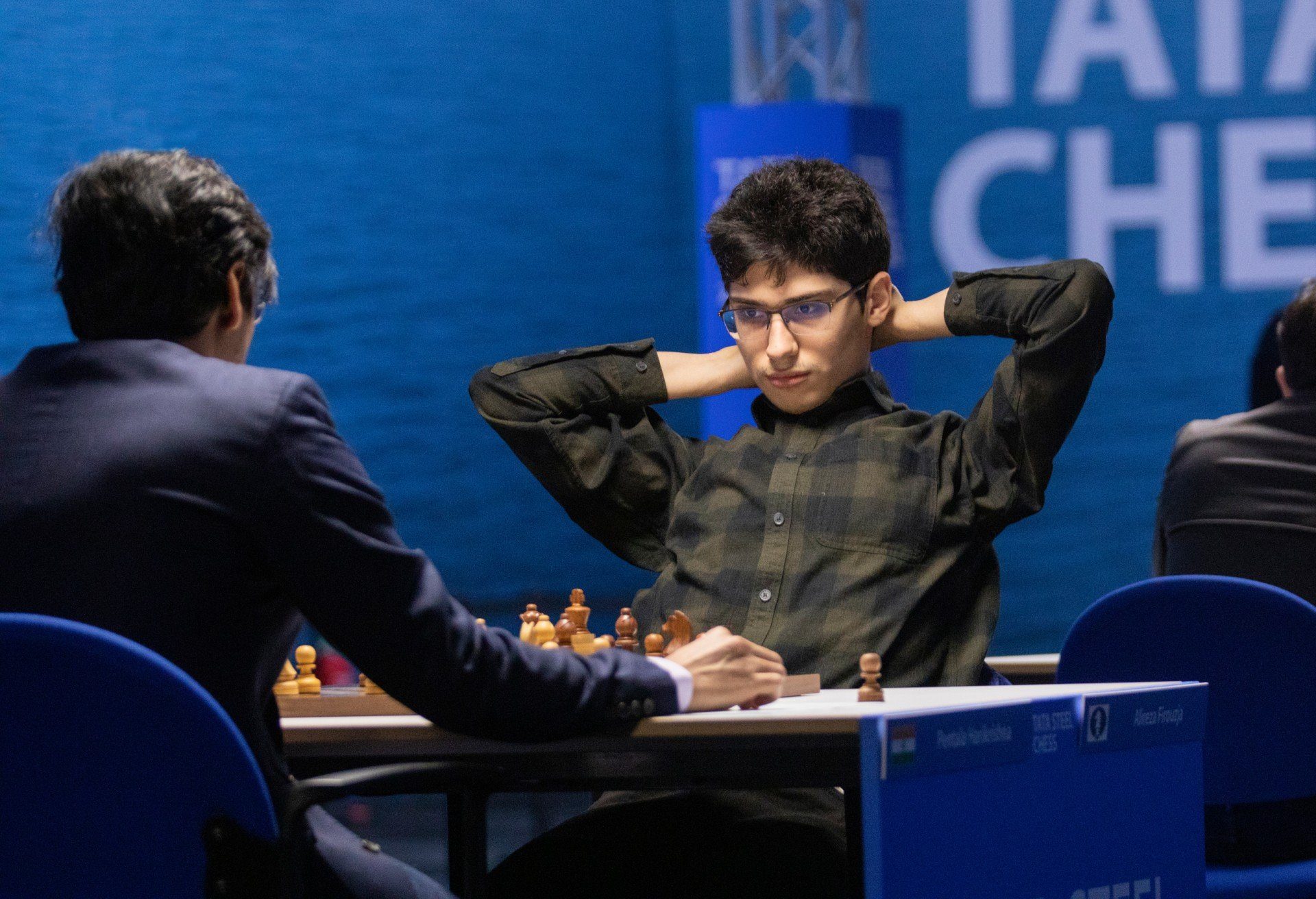 The 18-year-old Esipenko beat Carlsen in their first-ever classical chess meeting, thoroughly outplaying the Norwegian from start to finish.
Esipenko: 'One of the Best Days in My Life'
Esipenko brilliantly played the white side of a Scheveningen Sicilian, sacrificing a pawn in the opening to create a dynamic position with attacking opportunities on both sides of the board. Carlsen then blundered on his 16th move, allowing Esipenko to sacrifice a knight in order to reach a technically winning position.
"Before the game, I wanted to play solid. I think it was his choice to beat me with this opening probably, and I just played very logical," Esipenko said after the game. "After I sacrificed my piece, I felt like I could do something in this game."
Jan: "I'm shocked, I'm speechless! It just looks like this is so bad that even Magnus being Magnus & all the magic he can do here it's just not going to help. Esipenko has 1 hr 10 mins, he has a completely winning position, he should win" https://t.co/RtTNnjNqBD #TataSteelChess pic.twitter.com/odxMKPJ1JG

— chess24.com (@chess24com) January 24, 2021
The World Champion fought on in an attempt to create complications, but his efforts were in vain. He resigned after just 38 moves, handing Esipenko a landmark victory.
"I think it's one of the best days in my life," Esipenko said. "I feel very great and I have nothing to say."
Carlsen suffered his first loss in Wijk aan Zee since 2017. It also marks his first loss against a player rated below 2700 since 2015. This is Carlsen's first loss since Jan-Kryzsztof Duda ended the Norwegian's 125-game undefeated streak in classical chess at the Norway Chess tournament in October.
---
Tata Steel Masters Winner Odds (via Unibet)
Fabiano Caruana: +200
Alireza Firouzja: +200
Magnus Carlsen: +350
Anish Giri: +450
Andrey Esipenko: +2000
Jorden van Foreest: +2000
Nils Grandelius: +3000
Pentala Harikrishna: +5000
Maxime Vachier-Lagrave: +10000
Radoslaw Wojtaszek: +10000
Jan-Krzysztof Duda: +50000
David Anton Guijarro: +100000
Aryan Tari: +250000
Alexander Donchenko: +500000
Carlsen has struggled at the Tata Steel Masters. After an opening-round win over Alireza Firouzja, he muddled along to six straight draws before Sunday's loss. Carlsen now sits squarely in the middle of the pack, with his .500 record giving him four points after eight rounds.
Firouzja Takes Tata Steel Masters Lead
The World Champion tweeted about his game afterward, finding a bit of humor in the painful result.
Had a very unpleasant experience at the playing hall today, felt like a swab was being shoved into my nostril and all the way inside my brain, causing a lot of pain. Covid test after the game was not that bad though #TataSteelChess

— Magnus Carlsen (@MagnusCarlsen) January 24, 2021
"Had a very unpleasant experience at the playing hall today, felt like a swab was being shoved into my nostril and all the way inside my brain, causing a lot of pain," Carlsen wrote. "Covid test after the game was not that bad though."
Alireza Firouzja took sole possession of the lead by winning his third straight game, this time with Black against Pentala Harikrishna. Firouzja got an advantage out of the opening, then pressed that edge against Harikrishna's stern defense over 56 moves before claiming the victory.
"I don't know if he blundered or misjudged the position," Firouzja said afterward. "I think I'm better out of the opening, but he defended very well. I think all the game I was much better, but the endgame was tough, so I'm happy that I managed to win."
Again finishing last and again grinding down his opponent in an endgame, Alireza Firouzja wins another game and is now the sole leader at #TataSteelChess going into the second rest day! pic.twitter.com/ev3bT0jUGF

— ChesscomNews (@ChesscomNews) January 24, 2021
Firouzja now has 5.5 points and sits a half-point ahead of the four players tied for second place. Unibet rates Firouzja as the +200 co-favorite to win the Tata Steel Masters alongside Fabiano Caruana, who is part of that tie for second. The bookmaker still gives Carlsen (+350) a tremendous amount of respect – likely too much – despite being 1.5 points off the lead with just five games to play, while Anish Giri (+450) is also very much in the mix.
The Tata Steel Masters resumes on Tuesday after the players enjoy their second rest day on Monday.