The Tennessee Titans won't be seeing Tom Brady on the field unless they line up across from him during the next NFL season. The Titans passed on the Tom Brady free agent sweepstakes, deciding instead to sign starting quarterback Ryan Tannehill to a reported four-year deal worth $118 million with $62 million guaranteed.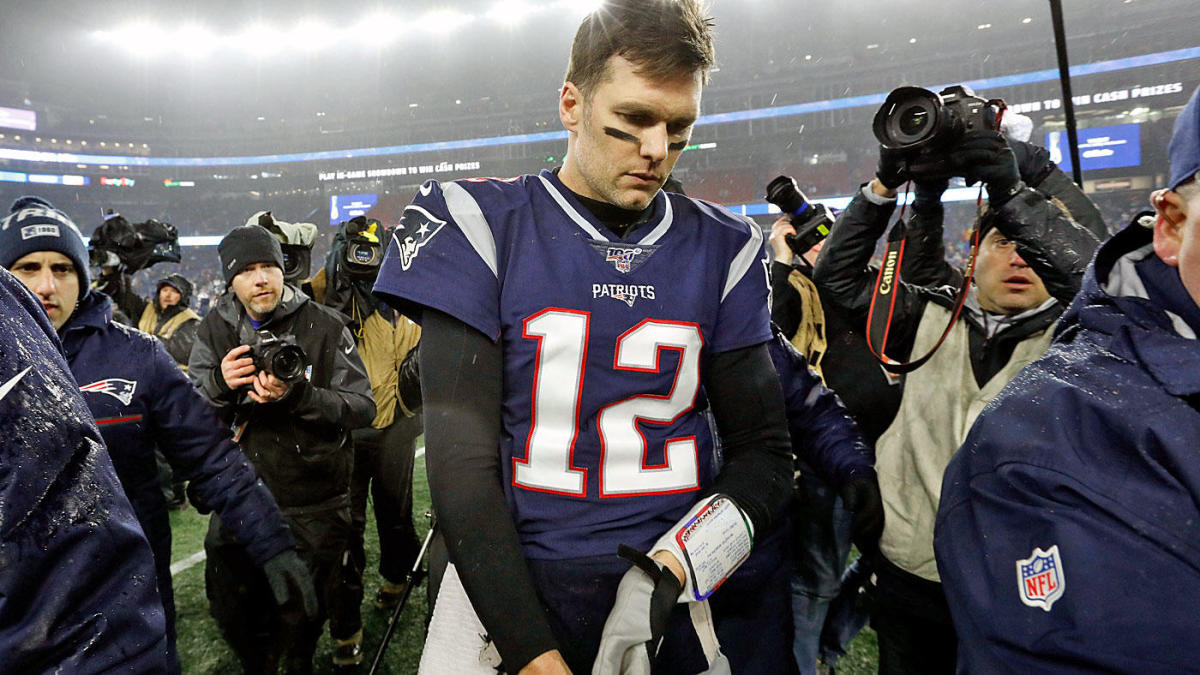 Like Brady, Tannehill was going to be a free agent in two days. Tennessee, though, locked up the 31-year-old for at least the next four years. Tannehill took over for former No. 2 pick Marcus Mariotta in Week 6 and led the Titans to the playoffs. They reached the AFC Championship game, losing to eventual Super Bowl champions, Kansas City, 35-24.
Tannehill won NFL Comeback Player of the Year, finishing the year with 2,742 yards, 22 touchdowns, and six interceptions in 12 games.
Brady Rumors vs. Facts
Despite Tannehill's season, which included defeating the New England Patriots in the AFC Wild Card Game, rumors began to fly around the football media that Brady, the most coveted player in free agency, would be taking over as the Titans' new starting QB.
The Patriots are the favorite to resign Brady at -150, but Tennessee was the next pick at +500. Two weeks ago the Titans were at 10/1, but jumped to 4/1 after Brady was caught on video Facetiming with Tennessee head coach Mike Vrabel at a college basketball game. That set off speculation that Brady could be playing for his former New England teammate.
Tom Brady and Julian Edelman FaceTimed with Titans head coach and former Patriot Mike Vrabel at a Syracuse game 😆

(via nickpappy8/Instagram) pic.twitter.com/7gF8fpFILm

— SportsCenter (@SportsCenter) March 1, 2020
Brady is the most anticipated free agent this offseason. Tennessee looked like a definite landing spot for the 43-year-old, but there was never any comment by either Tennessee or Brady about joining forces.
At the NFL Combine three weeks ago, Vrabel went on NFL Live and talked about his former teammate.
"I would say it's just a unique situation, having played with Tom and having a relationship with Tom and his family," Vrabel said. "I just think it's unique that a head coach played with a quarterback that has an expiring contract that's been in New England for 20 years."
Still Plenty of Suitors
While Tennessee has passed on Brady, there are still several teams that want to sign the six-time Super Bowl champion. Two AFC West rivals are the next picks to get Brady. The Los Angeles Chargers and the Las Vegas Raiders are both at 6/1 to get Brady.
While the Chargers have been rather coy about wanting Brady, the Raiders have made their desires known without violating league tampering rules. Brady was seen in January talking with Las Vegas owner Mark Davis at a UFC fight.
A month later, Raiders head coach Jon Gruden was at the NFL Combine heaping praise on Brady in front of a group of reporters.
"The guy is just an amazing football player," Gruden said. "He's proven you don't have to get on the edge and run for first downs and attack the perimeter. There are a lot of ways to get things done. It all depends on the supporting cast and the performance of your team."
One dark horse that's emerged in recent weeks is Tampa Bay. People believe Brady would be a good fit for the Buccaneers. They were 12/1, but have now moved to 3/1.