University of North Carolina women's basketball coach Sylvia Hatchell has stepped down from her post after a review of the program found that she had made "racially insensitive" comments and had failed to make a strong connection with many of her players.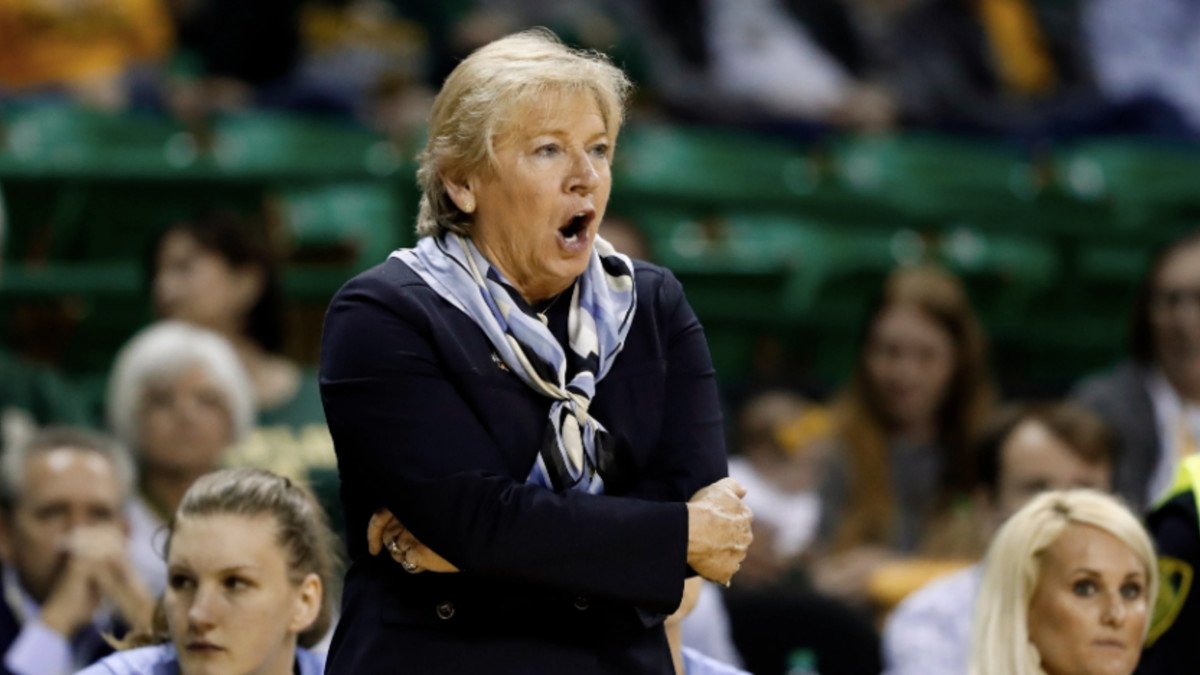 Hatchell had been the coach at UNC since 1986, and won the 1994 NCAA title with the school.
UNC Looks for "New Direction" for Program
The university announced the findings of the review – which was conducted by a Charlotte-based law firm – on Thursday.
"The University commissioned a review of our women's basketball program, which found issues that led us to conclude that the program needed to be taken in a new direction," UNC Director of Athletics Bubba Cunningham said in a statement. "Coach Hatchell agrees, and she offered her resignation today. I accepted it."
Hatchell had won an ACC record 751 games with the Tar Heels, part of a career that saw her earn 1,023 victories in total as a head coach.
But Hatchell and her staff were put on administrative leave on April 1, when the school said that it was initiating a review of the program due to concerns raised by players.
Racial Comments, Pressure to Play Cited in Review
One of the most publicized areas of the review concerned racially insensitive comments made by the coach. At one time, parents of several players said that Hatchell had told them that they might be hung from trees with nooses based on the quality of their play. The review found that Hatchell both made comments that were inappropriate, and failed to respond adequately when faced with criticism over those comments.
"The review concluded that Hatchell is not viewed as a racist," the university said in its statement. "But her comments and subsequent response caused many in the program to believe she lacked awareness and appreciation for the effect her remarks had on those who heard them."
The review also found that Hatchell tried to pressure players into playing through injuries rather than receiving treatment or surgery that might keep them out of the lineup. But investigators cleared the team's medical staff, saying it "did not surrender to pressure to clear players before they were medically ready."
Overall, the review found that there had been a "breakdown of connectivity" between the coach and her players, leading the university to feel that a change was necessary.
In a statement, Hatchell said that she felt fortunate to have the opportunity to coach at UNC, and believes the program can move on without her.
"The game of basketball has given me so much, but now it is time for me to step away," Hatchell said in her statement. "This is an idea I have been contemplating since my cure from leukemia. This year, after defeating Notre Dame, the top-ranked team in the country, and returning to the NCAA Tournament, our program is once again headed in the right direction and ready for new leadership."
According to her attorney, Wade Smith, Hatchell denies the claims against her, but feels that she has accomplished everything she can as a coach.
"She won a national championship. She's in the Naismith Hall of Fame. She's a thousand-game winner," Smith told NPR. "What more was there for her to do?"