The Sweet Sixteen kicks off on Thursday with four games, featuring two No. 1 seeds. Both of those seeds are favored by seven or more points, but one of them could be an upset victim.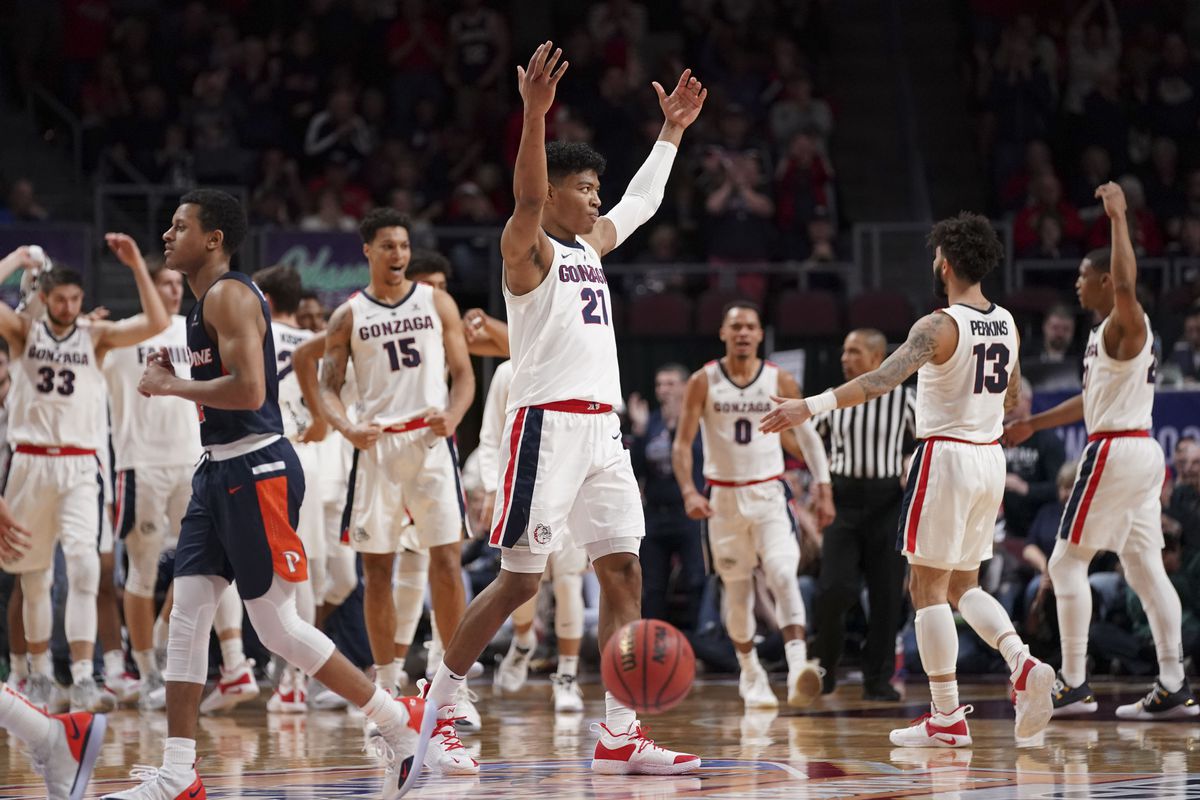 The No. 12 Oregon Ducks are the highest seed remaining and have to face No. 1 Virginia. Don't look for a Cinderella story here.
We like the other favorites as well, plus have a bold prediction on one of the over/under lines. Our Five Bets for the first round of games in the Sweet Sixteen are below.
1. Purdue vs. Tennessee -1
Purdue is 0-4 in Sweet 16 games under coach Matt Painter. Getting Tennessee in Thursday's regional semifinal might make Painter 0-5.
The Boilermakers are led by junior Carsen Edwards, the only returning starter from last year. The Vols will need to limit his looks. If they can shut him down, Tennessee should advance.
Take Tennessee and give away the points.
2. Oregon vs. Virginia -8.5
Oregon is the lone Pac-12 team remaining in the tournament, and definitely the least likely. Give them credit, though, they upset No. 5 Wisconsin and held off a pesky UC Irvine team.
The party though might be over for the Ducks. They have to face No. 1 Virginia, who won their first two games by 15 and 12 points. The Cavaliers are favored by 8.5 and that might not be enough.
Take Virginia and give away the points.
3. Florida State vs. Gonzaga -7.5
This is a rematch of last year's Sweet Sixteen game in which Florida State won by 15 points, despite being six-point underdogs. Motivation is a powerful asset to have, and Gonzaga has it in abundance.
Will that be enough to get past one of the hottest teams in the tournament? The Seminoles are a 7.5-point underdog, but have won 16 of its last 18 games. Its only two losses were to No. 1 seeds North Carolina and Duke. The Zags would love to be the third No. 1 seed to down FSU.
Gonzaga coach Mark Few said they want to play the Seminoles.
"They are a really good team," Few said. "They're going to demand our best and that's what we want," he said. "We wouldn't want it any other way. It just so happened we got Florida State again in the Sweet 16 and we have a special itch to take care of against them."
Take Florida State and the points.
4. Michigan vs. Texas Tech +2
Michigan has led the Big 10 to an impressive run in the tournament, and now has a chance to get to the Elite Eight, if they can beat Texas Tech. The Wolverines are two-point picks, but will have to overcome the nation's best defense to advance.
The Red Raiders will press Michigan and try and force turnovers. They average 23 a game, and the Wolverines can't afford that many with their ball control style offense.
If Texas Tech's Jarrett Culver, who leads the team in points, rebounds and assists, is allowed to have a big night, they might be able to pull off the upset.
Take Texas Tech and the points.
5. Texas Tech vs. Michigan over/under 126
Texas Tech scored 72 and 78 in their first two games. Michigan scored 74 and 64 in their first two games. If you add those together it comes to 146 and 142. If you add the totals of their opponents' scores it is Texas Tech 129, 136, and Michigan 146 and 142.
Only one game comes close to Thursday's over/under line of 126. These two teams are known for defense, but they should provide enough offense to hit the over.
Take the over.