A seventh-tier Swedish soccer club says it dealt with online abuse after drawing a friendly match on Monday, apparently because betting sites offered odds on the match.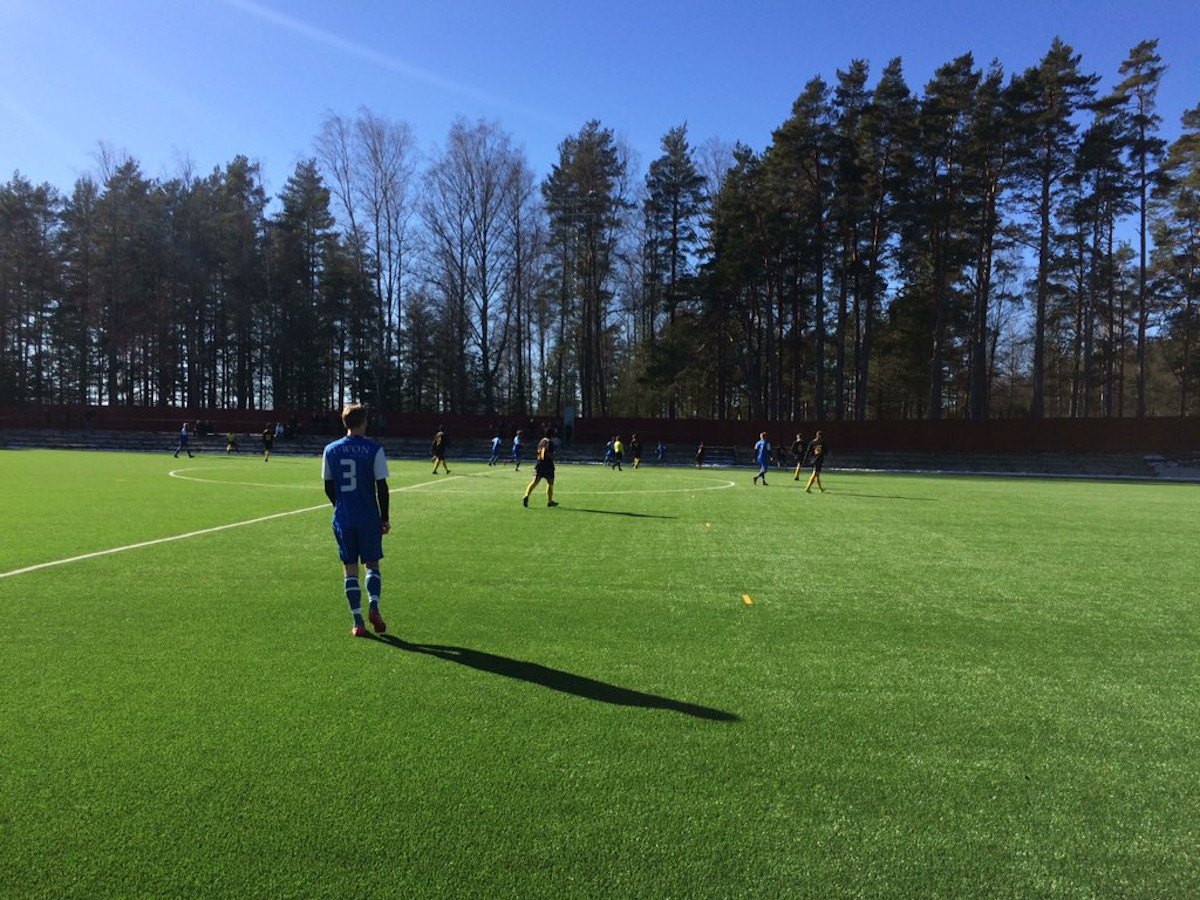 Skabersjo IF and Vastra Ingelstad IS drew their match, 1-1. Outside of the friends and families of the players on both teams, few people would normally care about that result.
Swedish Teams Earn Unwanted Attention
The current coronavirus pandemic has left sportsbooks desperate for games to offer to their customers. While Sweden has implemented many of the same social distancing protocols as other nations, the country is allowing gatherings of fewer than 50 people to go forward, which has made it possible for some amateur sides to arrange friendlies for practice.
You won't find low-level Swedish soccer games at American sportsbooks. But around the world, some bookmakers have offered odds on the matches, which feature teams and players that virtually nobody had heard of before.
That had the potential to be fun for the players, who suddenly saw their social media profiles skyrocket. Unfortunately, the attention was anything but positive.
"After the game, we received a lot of threats, death threats, where they said they wanted us all to be killed by COVID-19," Skabersjo chairman Mattias Andersson told the Associated Press. "It's insane."
That wasn't the only match that received attention, either.
"All day yesterday, people rang our players and staff," Bengin Ozeran, chairman of seventh-tier Eskilstuna FC, told fotbollskanalen. "They even contacted a coach in the same division we play in to check how we play and how we have played in the past. People even got in contact with some of our former players and asked about our stating lineup. It was sick."
'Abusive' Social Media Posts Rattle Clubs
Eskilstuna and Nashulta GoIF decided not to play their Monday friendly after a recommendation from the Swedish soccer federation.
Players initially believed that the unexpected attention was cool, and some may even have relished the opportunity to play in matches that people from around the world suddenly cared about. Things soon turned scary, however.
"It was after our game against BK Sport that it started to come in messages on our Facebook page," AC Primavera chairman Daniel Karlsson told newspaper Eskilstuna-Kuriren. "People from abroad were abusive toward the club and, among other things, we were accused to have fixed our own game and someone said they hoped we would die from coronavirus."
The offerings at sportsbooks are very lean at the moment, with Belarusian soccer and table tennis tournaments among the largest sporting events available to bet on. But while those competitions may not normally get much attention, they are at least professional events where betting was already somewhat commonplace.
Betting on amateur soccer from Sweden is an entirely new experience, one that officials say hasn't been a positive for teams simply trying to get some matches in during a global pandemic.
"I remember when I started marketing at university, I was told all publicity is good publicity," Andersson told the AP. "But in this case, I actually doubt that theory. The last days I have seen the dark side of the betting community, what it does to people."