It was of little surprise, but Tiger Woods made it official on Thursday when he decided to make his PGA Tour season debut at the Farmers Insurance Open at Torrey Pines in San Diego. The tournament begins Thursday and utilizes both courses at the famed municipal golf facility.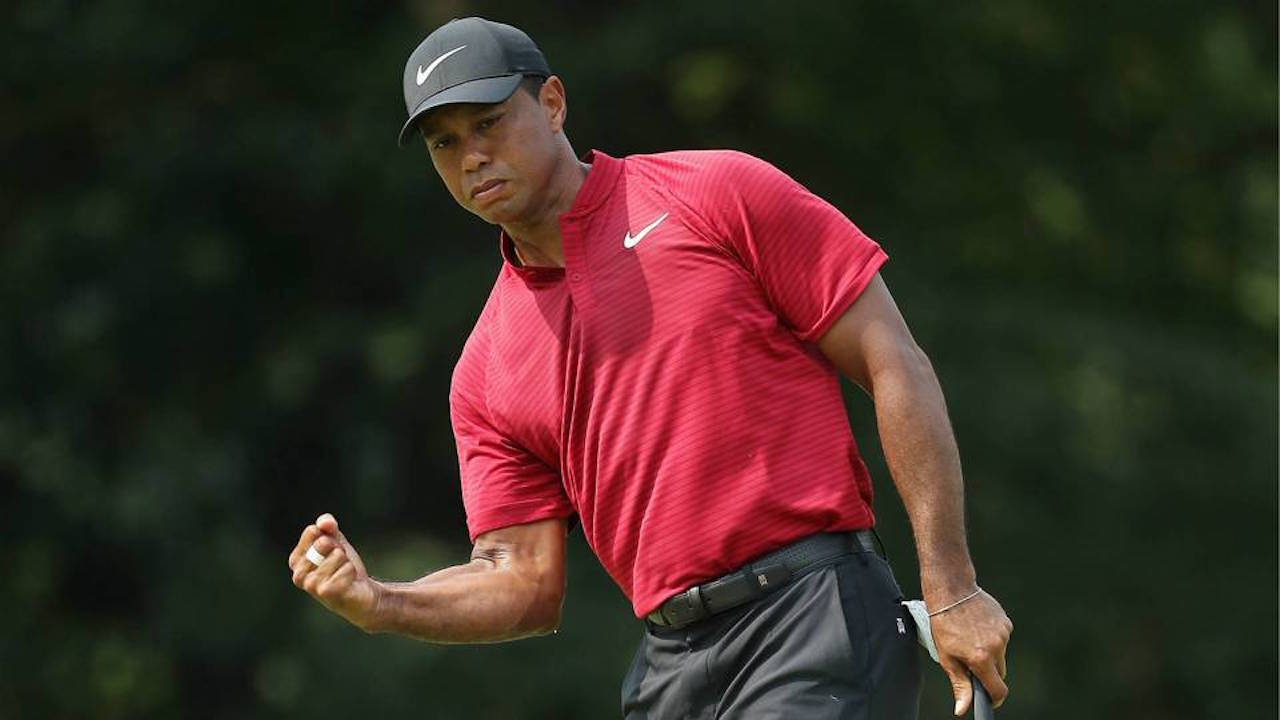 The 43-year-old also committed to play three weeks later at the Genesis Open at Riviera County Club. The event benefits his charitable foundation, and is also where Woods played his first professional tournament, as a 16-year-old amateur receiving a sponsor's exemption.
"I'm looking forward to being back in Los Angeles for the Genesis Open," Woods said in a statement. "It's always great to be able to play at Riviera and I am very proud of the impact the Genesis Open has been able to make on education through my foundation."
Tale of Two Courses
Though Riviera is probably closer to Woods' heart, he has had far more success at Torrey Pines. He has won the San Diego-area event seven times, and also captured his last major championship there, the 2008 US Open, defeating Rocco Mediate in a Monday 18-hole playoff.
Riviera has been the exact opposite. He has never on there, and it is about the only hole on a glowing golf resume. The closest he has been was second to Ernie Els in 1999. From August of 1999 to March of 2000 he either finished first or second in every event except one. You guessed it, Riviera, where he tied for 18th.
Last year he missed the cut in one regular season event. Right again – Riviera. It is a course he loved as a kid, traveling 30 minutes from his home to watch professionals play at, but he can't seem to mirror the success he has had at other places.
"I love the golf course. I love the layout. It fits my eye," Woods said last year at Riviera. "And I play awful. It's very simple. It's just one of those weird things. A lot of the holes, you hit nice, soft cuts. And I used to love to hit nice, soft cuts. And for some reason, I just didn't play well."
Slump to end 2018
Woods played his first full season last year since 2015, fully healed from his fourth back surgery. He started at Torrey Pines and nearly missed the cut, having to two-putt from 100 feet to stay for the weekend. He finished tied for 23rd.
By the time the tour got to Florida at the end of February, Woods was starting to find his groove. He flirted with getting his 80th career victory at the Valspar Championship before ultimately finished tied for second. He had three top 10s going into August's PGA Championship and nearly won the major, ending up second to Brooks Koepka.
His first victory since 2013 came at the last event of the year, the Tour Championship. It put him just two shy of tying career leader Sam Sneed. After that triumph Woods, hit a bump, struggling to finish out the year. He went 0-4 in the Ryder Cup, then lost to Phil Mickelson in The Match in Las Vegas, and finished 17 out of 18 golfers at the Hero World Challenge.
The problem, Woods said in December, was playing too many events, something he vowed not to do this year.
"I played in too many this year, and that was from adding an event because I missed the cut at (the Genesis Open) to qualifying to get into Akron (the World Golf Championships-Bridgestone Invitational)," Woods said. "All those events took a toll."