The NHL season is just a little past two weeks and already there are some surprising winners and losers. Teams that were supposed to be close to the cellar in their divisions are battling for first place, while others that were supposed to dominate have not.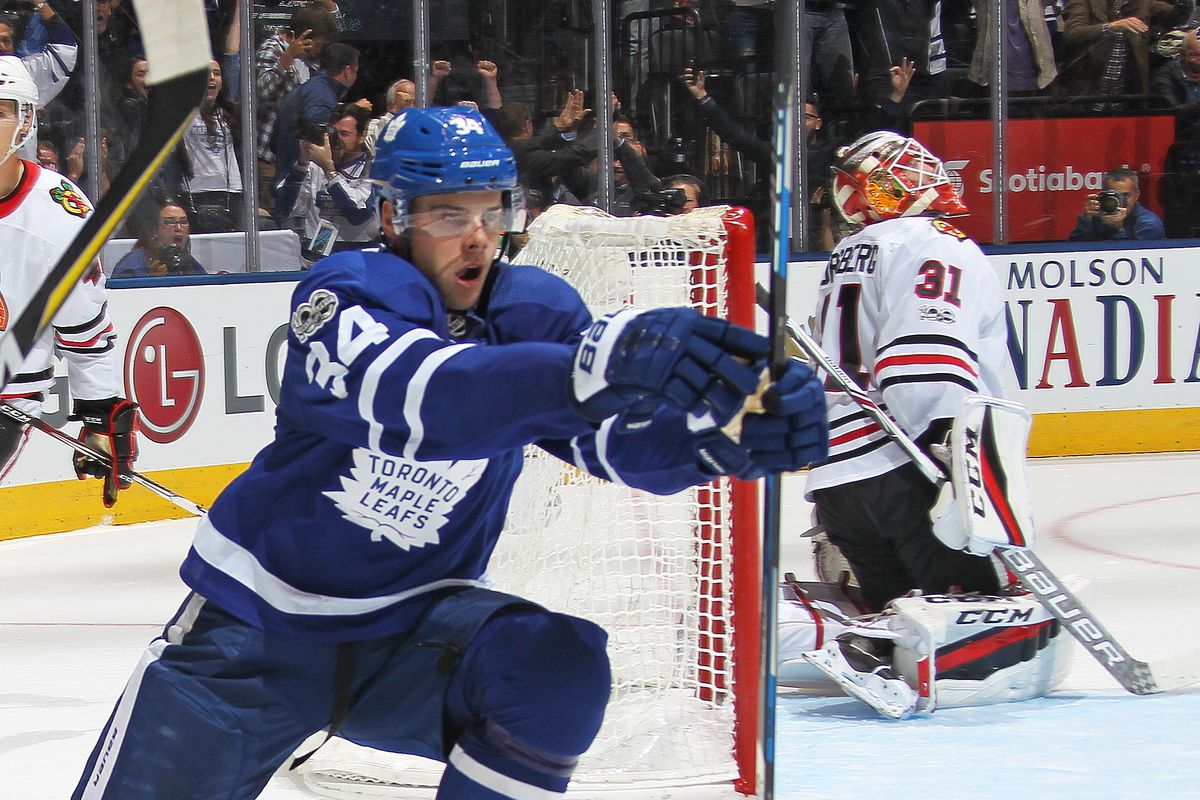 There have also been some players who have come out to fast starts, as well as some who were supposed to contribute, who so far have failed to live up to expectations.
Below are some of the winners and losers of the first 16 days of the season.
Winners
Auston Matthews
While all they attention was surrounding the Toronto Maple Leafs signing of free agent John Tavares, it is Matthews who has been more productive. The forward has scored 10 goals and six assists in eight games, and is a big reason the Maple Leafs have the NHL's best record.
He is impressing both current and former players, and the MVP talk has already begun.
"I would hate to put a number on what Auston can do, because I think the sky is the limit for him," said former NHL goalie John Vanbiesbrouck, now USA Hockey's director of hockey operations.
Carolina Hurricanes
This was a team that was listed at 30/1 to win the Metropolitan Division, just ahead of the lowly New York Rangers. No one apparently told the Hurricanes they were supposed to be terrible.
The team has complied a 4-2-1 record and are atop the division, much to the delight of coach Rod Brind'Amour.
"Really good," Brind'Amour said. "We're giving up chances, but we're going to anyway. The effort's been there."
New Jersey Devils
Another team that has turned heads that wasn't supposed to. New Jersey played five games before they lost to the Colorado Avalanche on Thursday.
The Devils were a 12/1 pick to win the Metropolitan Division and are right behind Carolina. They projected over/under for wins was 91.5, and they are on to a good start.
Losers
San Jose Sharks
Remember when they won the Erik Karlsson sweepstakes and the All-Star defenseman was supposed to help the Sharks win the Stanley Cup. Even oddsmakers believed the hype, lowering the teams odds from 15/1 to 10/1 to hoist Lord Stanley's trophy.
But the team struggled out of the gate, and are currently 3-3-1 in the Pacific Division, looking up at three other teams. Karlsson currently has just three assists, and a plus/minus of -5.
Still teammate Logan Couture is not ready to pin it all on Karlsson.
"I think when you lose games, you're not doing many things correct," Couture said. "We're not scoring enough. We're not creating enough Grade A looks. The power play hasn't been good. There are a lot of reasons," he said. "We're not good enough."
Tom Wilson
The Washington Capitals forward, who is considered one of the dirtiest players in the league, was suspended for 20 games for a head shot hit on St. Louis Blues forward Oskar Sundqvist in a preseason game.
This is Wilson's fourth suspension over the past 105 games, and he has appealed the suspension. Commissioner Gary Bettman's decision is expected next week, but it is unlikely that he will have the suspension lifted.
Jonathan Quick
The Los Angeles Kings goalie had missed the last five games because of an upper body injury he suffered in practice. The two-time Stanley Cup winner returned Thursday against the New York Islanders and got shelled, allowing six goals in 29 shots.
He was pulled with 10:42 remaining, and coach John Stephens placed the blame not on Quick, but the team. Still it could be a long year for the netminder if the Kings continue their poor play.
"I think we have some soul-searching to do," Stephens said. "I think what happened there at the end was unacceptable. It's not about a guy in particular, it's all of us. We've got to figure some things out."
Toss Up
Vegas Golden Knights
Everybody had high hopes for the darling 2018 Stanley Cup runner-ups, but those dreams quickly looked to be fading when the Vegas Golden Knights started their sophomore season losing four of their first five games.
But just as things were looking bleak, VGK have won three of their last four games, including a 1-0 shut out by goalie Marc-Andre Fleury. Now at 4-4, despite injuries to Peter Stastny and a defense that is missing suspended Nate Schmidt, Vegas is beginning to look golden again.