UEFA president Aleksander Ceferin attempted to shut down rumors of a European Super League this week, telling the BBC that the idea of such a competition is purely "fiction" and won't be happening.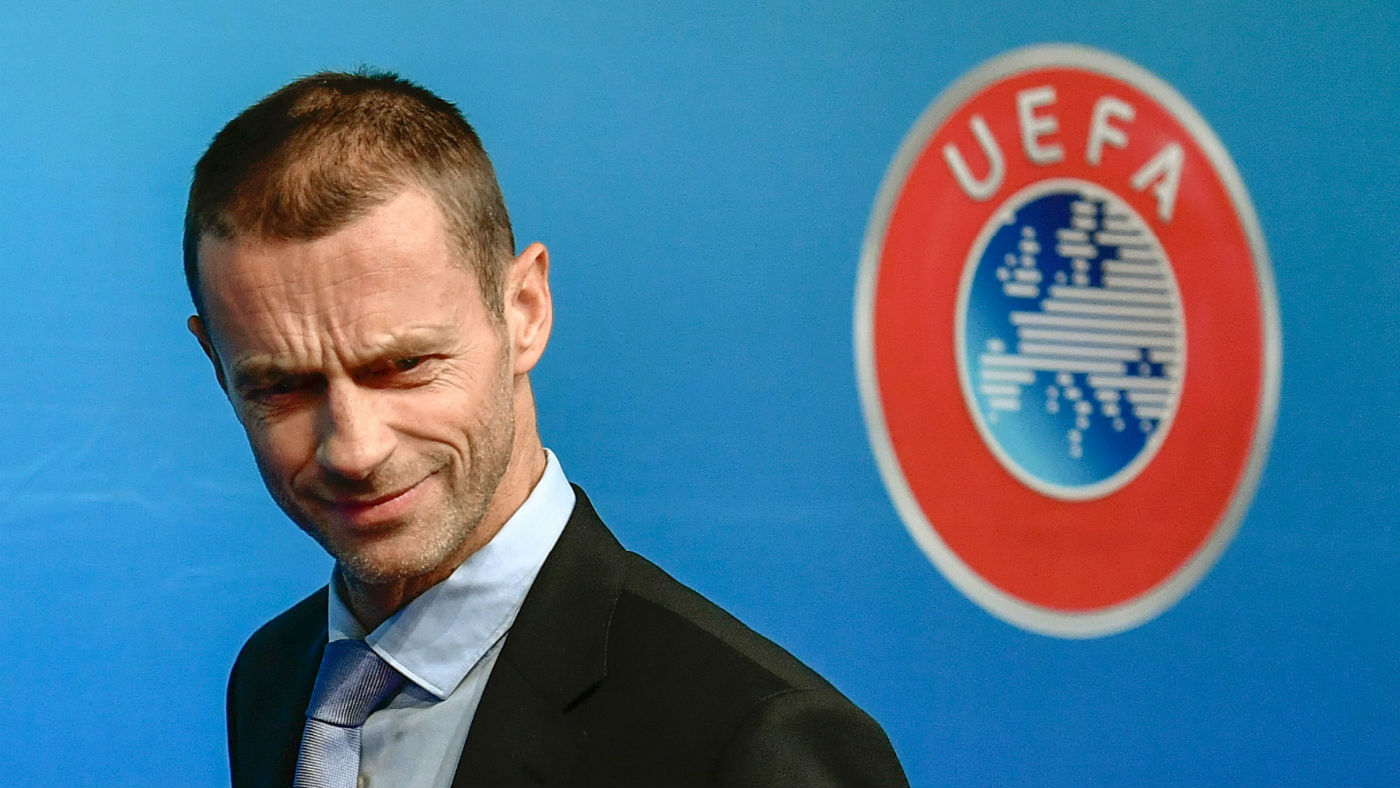 Talk of a league that would see some of the biggest clubs from throughout Europe break away to form an elite competition has been going on for the past two decades, with rumors that clubs could be discussing the possibility once again percolating in the past month.
Football Leaks Revitalizes Super League Rumors
Earlier this month, multiple news outlets reported that a document obtained through the Football Leaks platform – a soccer-themed whistleblowing system – showed an email exchange between Real Madrid and Key Capital Partners, a Madrid-based investment firm. The email contained a term sheet that including 11 core clubs and five "initial guests" that could form a private breakaway league for elite European clubs.
Der Spiegel reported that the founding clubs would have included Barcelona and Real Madrid from Spain, Juventus and AC Milan from Italy, France's Paris Saint-Germain, German champions Bayern Munich, and five English clubs: Arsenal, Chelsea, Liverpool, Manchester City, and Manchester United.
It was unclear whether such a competition would force those teams to leave their domestic leagues, or if it would act more as a replacement for the current Champions League setup. In either case, the reports set off a firestorm of discussion over the pros and cons of letting the biggest spenders in European soccer play amongst themselves.
Changes Coming, But No Super League
But according to Ceferin, any such discussion is not only premature, but doesn't reflect the reality of the situation.
"The Super League will not happen," Ceferin told the BBC. "It is in a way a fiction now or a dream."
Ceferin said that while the current structure of European soccer could change, the idea of a breakaway competition for only a handful of elite clubs was off the table.
"We have some ideas," Ceferin said. "All I can say is that any Super League is out of the question. Participation stays. And everybody will have an opportunity to compete in every European competition."
Already, there are plans in place to add a third level of European competition beneath the Champions League and the Europa League to allow more teams to play competition from abroad. Ceferin told the BBC that the goal was balancing the heritage of the traditional powerhouses throughout the continent with efforts to grow the game in other countries.
"We have to think about Poland. We have to think about Turkey, we have to think about Russia," he said. "Fans can rest assured that if we put our hands to making a new product it's because we want to make sure that fans across Europe engage."
Those comments were supported by Juventus chairman Andrea Agnelli, who also serves as chairman of the European Club Association. According to Agnelli, Juventus has not been involved in any talks about a Super League.
"I can confirm we have never seen, never discussed, never been involved in the creation of this document," Agnelli told the BBC. "We are fully engaged with UEFA in shaping the game going forward."