When the Kansas City Chiefs last played in the Super Bowl, the halftime show featured the Southern University marching band followed by a re-enactment of the famous 1815 Battle of New Orleans. Things have changed in 50 years, as we'll see on Sunday when pop stars Jennifer Lopez and Shakira put on a concert that's expected to rival any big stadium festival.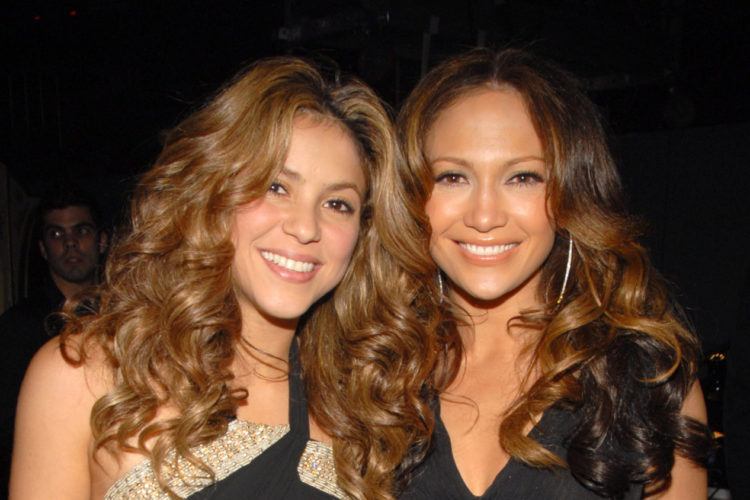 The Super Bowl halftime show has become, in some instances, bigger than the game itself. So have the number of proposition bets related to the extravaganza.
Bettors can wager on everything from what songs the women will sing first, who might join them on stage, and if there will be any cleavage shown. Bovada and BetOnline both have 10 or more prop bets regarding the Super Bowl halftime show.
What Will Lopez, Shakira Sing?
The halftime show lasts for about 30 minutes, which means both Lopez and Shakira will have plenty of time to play their hits, both in solo performances and together. No one has publicly divulged the set list, or who is going on first, but there are some prop bets that can be made regarding the show.
The first wager is on what will be the first song that each performer sings. Oddsmakers at BetOnline believe Lopez will open with "Let's Get Loud" or "On the Floor." They are both at +300. "Jenny From the Block" and "My Love Don't Cost a Thing" are the long shots at +1200.
Lopez gave no clues as to what her opener will be when she was recently interviewed by Entertainment Tonight.
"I cannot tease or reveal, but we are rehearsing," Lopez said. "I started in December, now it's crunch time. We're all coming back, we're all excited. It's going to be a great show, what can I tell you? We're going to try to give the best Super Bowl ever."
Shakira's "Whenever, Wherever" is the favorite to be her first song at +250, followed closely by "Dare (La La La) at +300.
Will There be Special Guests?
Bovada has put up five prop bets on any special guests showing up during the Super Bowl halftime show. The quintet includes, actor Will Smith, singers Enrique Iglesias, Marc Anthony, Gloria Estefan, and DJ Khaled.
The internet sportsbook doesn't like the chances of any of them making their way to the stage. Khaled has the best odds at +175, while Iglesias has the worst at +500.
Estefan has said she won't show up for the festivities in Miami, but the singer has appeared in two previous Super Bowl halftime shows.
Wardrobe Wagering
Both women have been known to wear revealing clothing in their concerts, and oddsmakers have put out several prop bets on their outfits. The first prop bet regarding clothing is from Bovada, and is the over/under on Lopez's wardrobe changes. The line is 2.5, with the over the favorite at -150, and the under at +110.
BetOnline got a little racy with their sartorial offerings. The first is on who might be showing cleavage during the Super Bowl halftime show. Both Lopez and Shakira are at even money. Lopez only is +175, while Shakira only is +190. If neither show any cleavage, the bet pays +400.