Picking a winner in golf is never easy, and this year at the US Women's Open it's going to be even more difficult. Steady rain has pummeled the Shoal Creek Golf and Country Club for the last three days making the golf course a wet, muddy mess.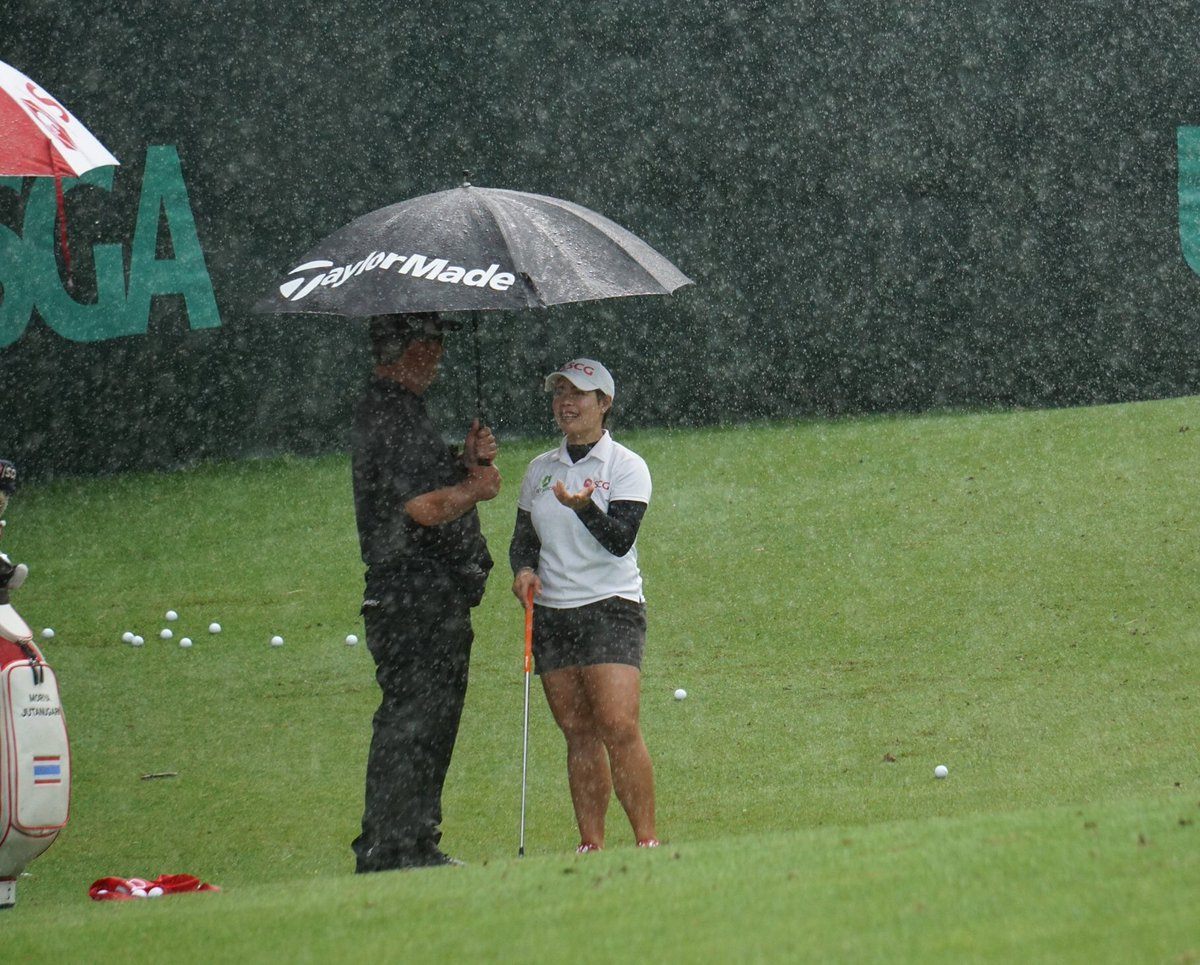 The area was affected by Subtropical Storm Alberto, which had left 3 inches of rain by Monday afternoon, then dropped another couple of inches by Tuesday. Wednesday's practice rounds were delayed because of more inclement weather, and the United States Golf Association was having to scramble to try and get the course playable by Thursday's first round.
"The golf course superintendent's staff, in collaboration with the USGA's agronomy team, has been working diligently throughout the spring to ensure the best possible turf conditions for the championship," a statement by the USGA said. "While we continue these efforts and evaluate how we will manage these conditions within the Rules of Golf, likely by defining some areas as ground under repair, we are confident that our team is doing everything possible to showcase the course to its fullest competitive potential."
Unplayable Course?
In 72 years of major tournaments, the USGA has never had to resort to the practice of lift, clean, and place. That is where a golfer is allowed to counteract severe conditions by marking their ball on the fairway and cleaning any mud off of it. Then the ball is placed back in its original place and played.
Purists at the USGA abhor this technique, employed at regular tournaments under similar conditions. John Bodenhamer, USGA senior managing director, said they will resist employing altering the rules.
"It is our intention to play 72 holes to identify the champion and to play the ball as it lies," Bodenhamer said. "We've done it for 72 years, and we believe we'll be able to achieve that again."
They might not have a choice, however. Cristie Kerr, 2007 US Women's Open champion, told Golf Channel after a Monday practice round that the course was close to unplayable.
"They are going to have to play it up," Kerr said "It's already soaked out there. There are puddles everywhere. Around the greens, it's super muddy."
Water Hazards
With rain pounding the course again on Wednesday, and afternoon thunderstorms predicted for the following four days, it's going to be difficult for players to get into any type of rhythm. It's also going to give a break to golfers who have Thursday morning tee times. They might be able to get in 18 hours before weather becomes a factor.
Inbee Park, who along with Ariya Jutanugarin, is the 8/1 favorite, will have to face possible adverse conditions with her afternoon tee time. She told reporters in a conference call on Tuesday that weather is definitely playing a role at the event.
"This is probably the wettest conditions I have ever seen in the US Women's Open," said Park, a two-time champion. "We just don't know what's going to happen."
Throw in the fact that there have been 13 different winners on the tour this season and picking a victor here is definitely more challenging. Going with experience is usually a safe bet, but the winner of the first major of the year was Pernilla Lindberg. She had never won on the LPGA Tour before capturing the ANA Inspiration.