UFC heavyweight champion, Stipe Miocic and lineal heavyweight boxing champion, Tyson Fury, have both expressed interest in a crossover fight that would see the two men face off in the ring.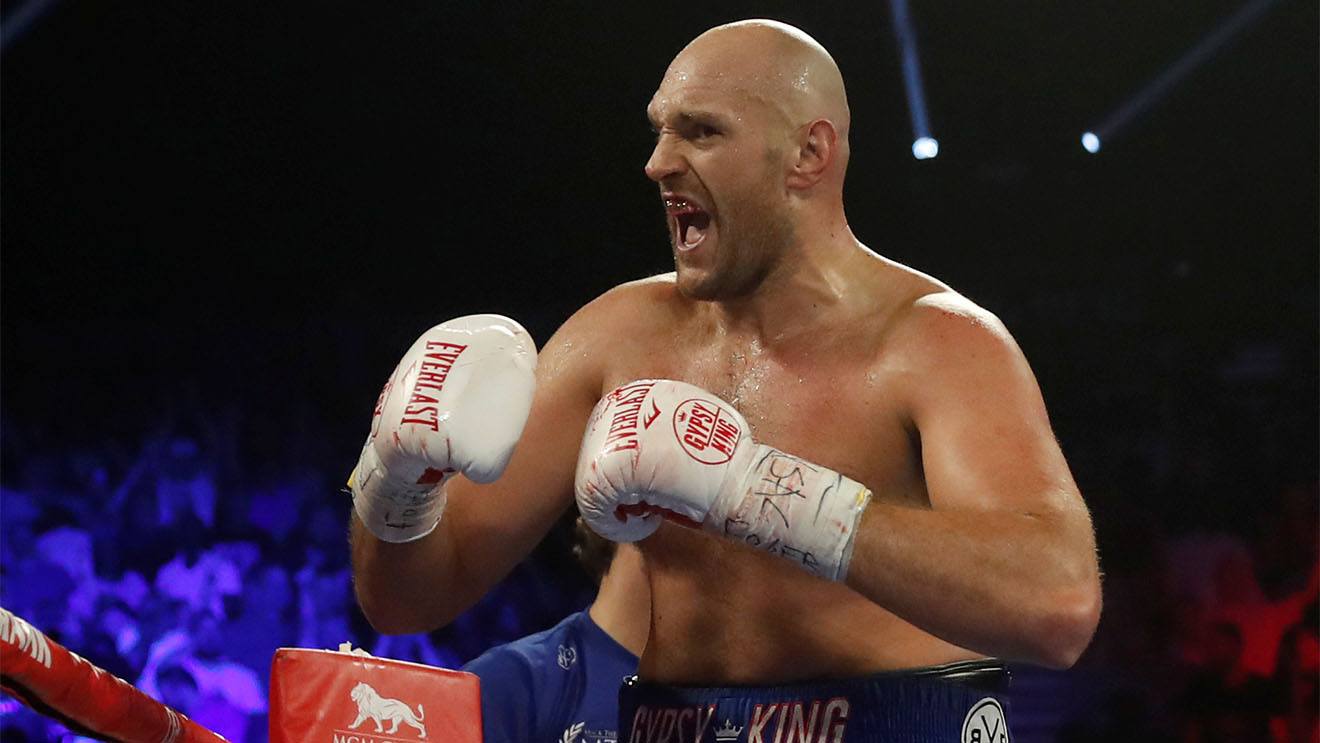 Miocic mentioned his interest in boxing Fury on Ariel Helwani's MMA Show this Monday, with Fury acknowledging on Tuesday that he too would be down for the fight.
Miocic Prefers Boxing to Cormier Trilogy
The potential for such a bout came when Miocic was asked about a potential third fight with Daniel Cormier (22-2), who Miocic (19-3) beat by fourth-round knockout to claim the UFC heavyweight title at UFC 241 in August. Previously, Cormier had defeated Miocic via first-round knockout last year.
"I'd love to box him," Miocic told Helwani. He's a great fighter. He's a good dude, and I think we'd put on a good show… right now, [a Cormier fight] doesn't really intrigue me. More with the Tyson Fury, I like that."
Fury was made aware of the comment, and responded via his management company, MTK Global.
"That would be a good fight for sure," Fury said on Tuesday. "After I get Wilder out of the way, I'll fight Stipe in a boxing match if he wants it. It would be a big crossover fight like Mayweather and McGregor. I'm open to that fight, so he should come and see me. It would be the same outcome for any of them. They'll all get smashed."
Fury Scheduled to Fight Wilder in 2020
If such a fight does have a chance to come together, it won't be for a while yet. As Fury alluded to, he has an upcoming bout against WBC heavyweight champion, Deontay Wilder (41-0-1, 40 KOs) scheduled for next year, presuming Wilder is able to get past a rematch with Luis Ortiz this weekend. Wilder is listed as a -750 favorite over Ortiz (+490) at FanDuel Sportsbook.
Miocic is also unavailable to fight for some time. During his recent fight with Cormier, Miocic suffered a torn retina, and doesn't yet have a timeline for his return to fighting.
"I got done with the fight and was seeing spots in my eye that I never saw before," Miocic told Helwani. "It was like dark floaties in my eye; it's gotten better, but it's still there."
The 40-year-old Cormier has said he would like one more shot at Miocic before ultimately retiring from MMA.
Any fight between Fury and Miocic would inevitably draw comparisons to the August 2017 bout between Floyd Mayweather and Conor McGregor. That crossover extravaganza became one of the richest fights ever, earning $600 million in revenue, despite the fact that McGregor had never boxed at a professional level before. Mayweather got the best of McGregor, ultimately winning by knockout in the 10th round.