Baltimore Orioles outfielder Stevie Wilkerson pitched a one-two-three inning early on Friday morning to earn the save in Baltimore's 10-8 win over the Los Angeles Angels.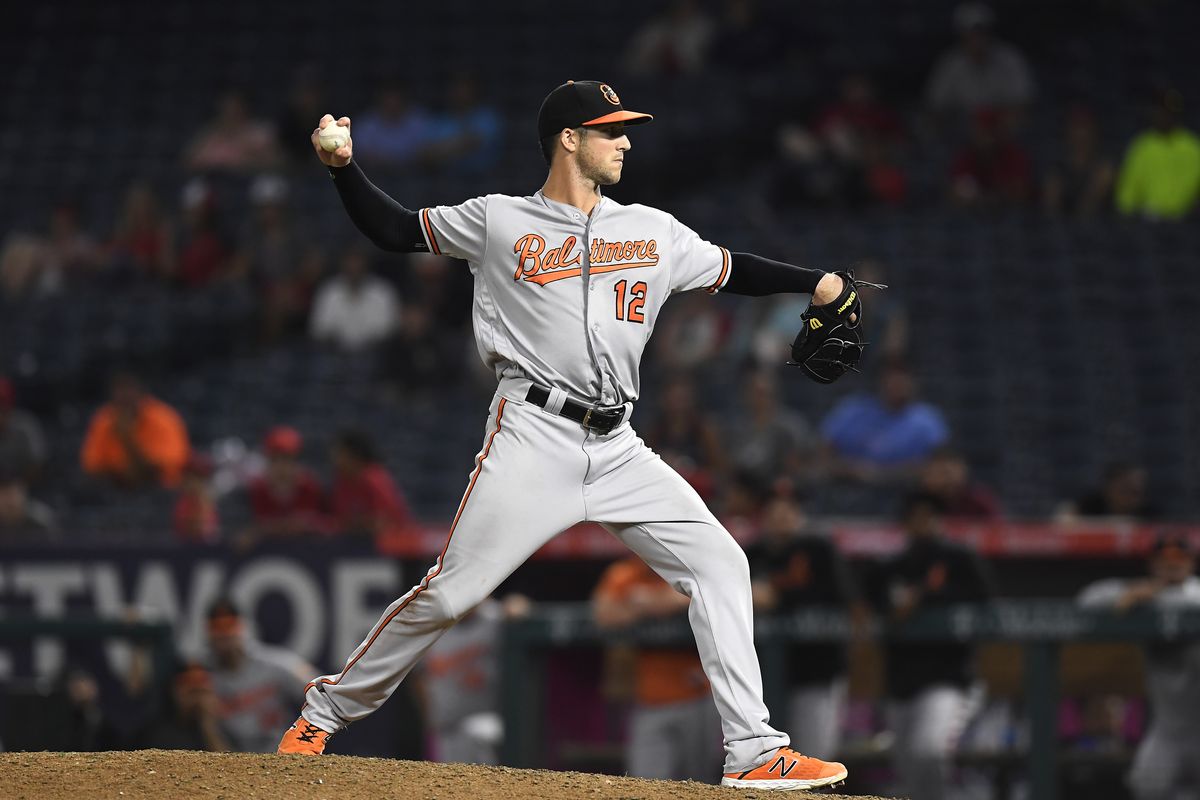 Wilkerson was the 10th pitcher to take the mound for the Orioles, and retired Brian Goodwin, Kole Calhoun, and Albert Pujols to close out the game.
Wilkerson Makes Third Mound Appearance This Season
There have always been situations in which position players have been asked to take the mound, either in blowouts or in long extra-inning games, either to help keep the pitching staff rested or simply because nobody else was left to pitch. In recent years, and especially in 2019, teams have been turning to non-pitchers to take the mound even in situations where the game could still be in the balance.
Wilkerson himself had already taken the mound twice this year, allowing just one run in three innings. But while those performances came in garbage time, Thursday night's game could easily been decided by Baltimore's decision to give the ball to their center fielder.
Instead, he seemingly had little trouble getting through the inning and recording his historic save.
"I don't think I've wrapped my head around it yet," Wilkerson said after the game. "It was a wild game. It was crazy. I'm just glad I was a part of it."
Wilkerson didn't exactly impress with his stuff during his latest appearance. He calming threw in balls at around 55 miles per hour, a pace that more resembled a friendly pickup game than a professional contest. But in the short run, at least, that might have helped him get through the inning.
"I was just hoping somehow they would hit three balls at somebody," Orioles manager Brandon Hyde told reporters. "It's below hitting speed, so that's hard."
After the Orioles took a three run lead in the top of the 15th and then blew it in the bottom of the inning, Jonathan Villar gave Baltimore a new cushion in the 16th by hitting a two-run homer.
New Rules Will Limit Position Player Pitching
That set Wilkerson up for his heroics. Goodwin hit a long fly ball to center to record the first out, after which Calhoun topped a ball to second base for a groundout. That left only Pujols, who popped up a 1-2 pitch to shallow center to end the game.
Wilkerson's pitcher performance was more impressive than his offense, as the center fielder went just 1-for-7 from the plate. However, he did tie the game in the eighth inning by hitting a ground rule double.
While baseball fans tend to enjoy the spectacle of watching position players take the hill, opportunities to see it happen will become less common in 2020. Starting next season, position players will only be able to pitch in extra innings or when one team has a lead of more than six runs.
While that rule wouldn't stop a situation like Wilkerson's, it would have prohibited the Tampa Bay Rays from bringing in infielder Mike Brosseau when they were down only five runs in the ninth inning on Monday – a decision that irked some fans and commentators, who felt Tampa Bay had given up on a game that was not yet out of reach.