Steve Stricker was named US Ryder Cup Captain this week and will have the task of trying to turn around a team that has consistently disappointed in recent competitions. The US has lost four of the last five matches, that occur every two years.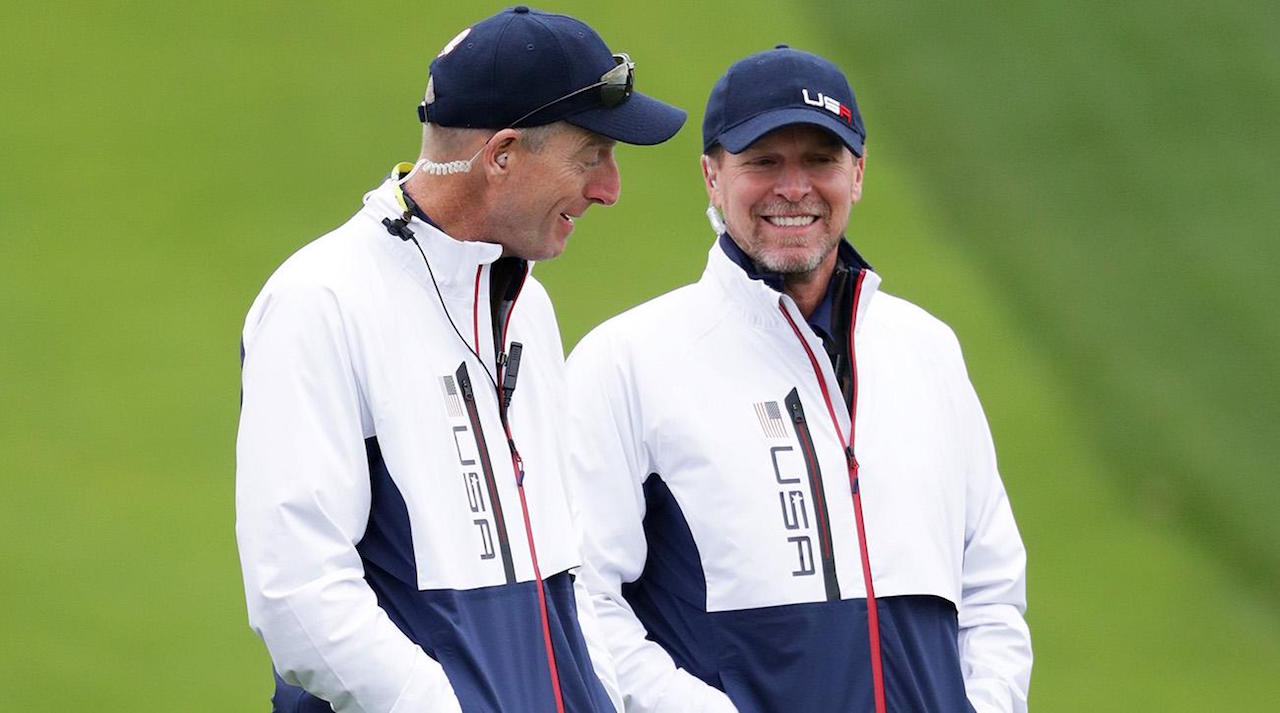 Last September's meeting could have been one of the most embarrassing. The US was a strong favorite to defeat the Europeans in France, and instead got waxed, 17.5-10.5.
There were several pitiful performances, including Phil Mickelson and Tiger Woods. Mickelson's record was 0-2, while Woods became the fourth golfer to go 0-4 in the competition.
Stricker knows there will be challenges, but he is looking forward to the task, and believes he'll be able to correct any shortcomings.
"I'm an emotional guy. I'm truly humbled," Stricker said. "I'm very passionate about this competition. We want to win this more than ever."
Tough Choices Ahead
Stricker will have one advantage with the 2020 Ryder Cup being held on US soil at Whistling Straits in Kohler, Wisc. The US has won only three times since 1999 and all three have been on American golf courses.
The tough decisions might have to come with his four captain's picks. With Woods and Mickelson both disappointing as two of Jim Furyk's picks, Stricker will have to put friendships aside and take whomever he feels can help the team win.
That shouldn't be a problem. Though Stricker is considered one of the nicest guys on the tour, he also can be one of the toughest competitors. Woods said Stricker will be fine.
"Well, everyone knows he's such a nice guy, but beneath all of that exterior is this fieriness and this competitiveness," Woods said Wednesday at his press conference before the World Golf Championships-Mexico Championship. "He's also one of the more detail-oriented guys that we know of. I think that he'll be prepared, he'll be understanding and he's very good at communicating with the players and getting their opinions but also putting his foot down when he has to. That's an important job."
Rickie Fowler, who will try and make the squad after playing in 2018, said he expects Stricker to succeed.
"He's a smart guy. He knows what he's doing," Fowler said. "He's very sincere. He's also a very emotional guy. He wears his heart on his sleeve. You know exactly how he is feeling. But he controls his emotions very well, and you have to do that to be a captain. He'll stick to the game plan, but he knows there will be times he'll have to go with his gut."
Stricker Close to Younger Players
Even though Stricker, who celebrates his 52nd birthday on Saturday, is older, he certainly isn't out of touch with the younger players. He has been splitting his time between the PGA and PGA Tour Champions, so he is often competing with golfers 20 years or younger.
Last year's US Open and PGA Championship winner, Brooks Koepka, was excited when he heard the news.
"Strick is awesome," Koepka said. "He's very emotional. I think most people know that. But he's very involved. He's followed me in a lot my matches over the last two, three years. And he's high energy. He's always there cheering you on. He's one of the biggest cheerleaders. I'm excited to play for him."