Steve Stricker had a choice to make, play in the PGA Tour's Genesis Open, or the PGA Tour Champions Chubb Classic. He had entered both, but the time was coming where he had to make a decision.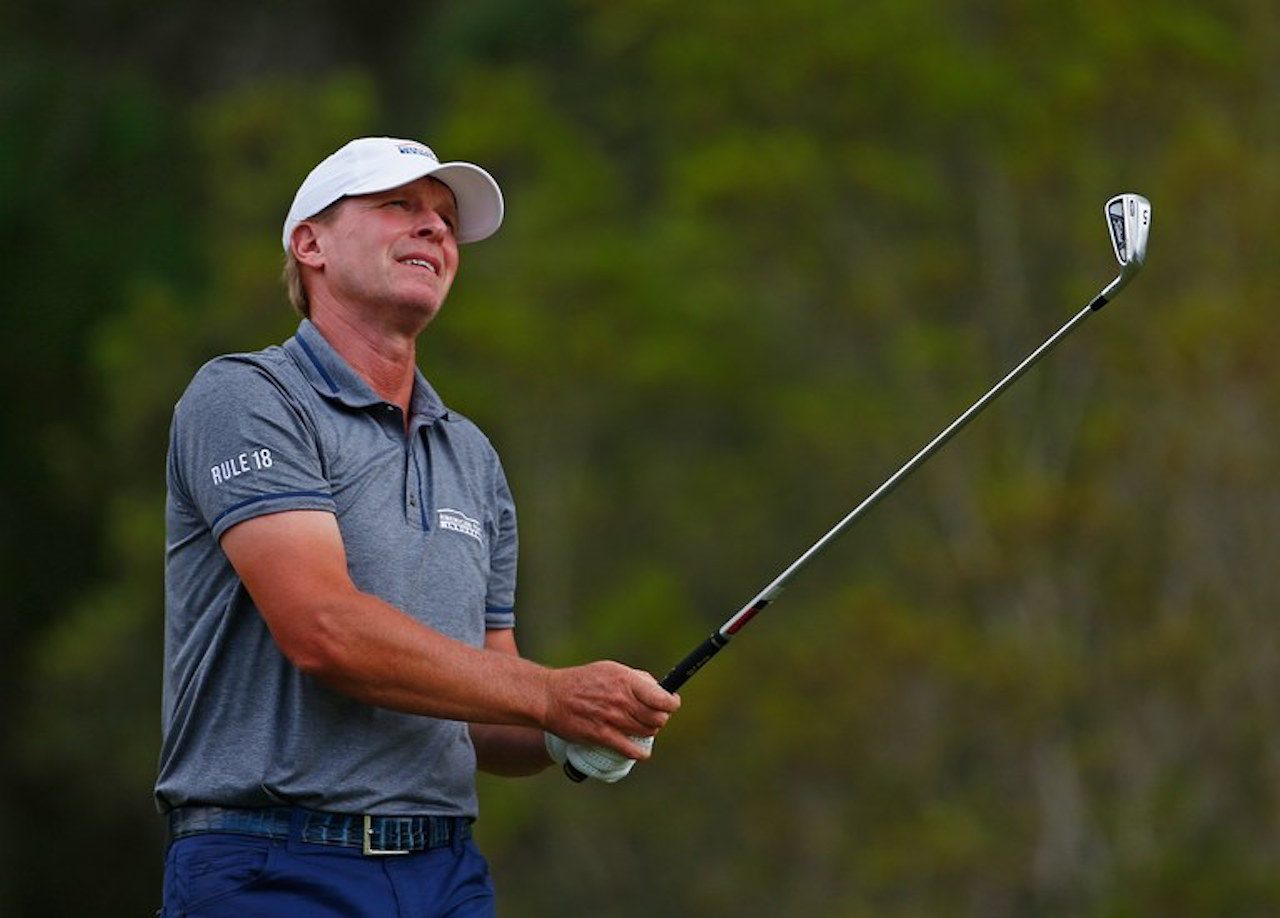 If he had his druthers, he would have picked Riviera Country Club. Stricker is trying to play as much as he can on the regular tour, so when he has the opportunity to do so, that is where he'll most likely be.
He was at Pebble Beach last week, and slogged through rainy conditions, but missed the cut. When he looked at what the weather was going to be like in sunny Southern California, he winced. The same conditions he had just experienced in the northern part of the state would be at Pacific Palisades.
Being the crafty veteran he is, it didn't take long for the soon-to-be 52-year-old to make his decision. He told the Chubb Classic officials he would see them on Wednesday.
"I really wanted to play LA, nothing against Chubb, but I'm trying to play as much as I can on Tour," Stricker said at a Wednesday press conference in Naples, Florida. "Then after going through Pebble last week and dealing with some of the weather issues there, looked at the forecast at LA, and they're supposed to get a couple of inches of rain and still cool conditions, I just thought it would be more fun."
Stricker Hopes Game is Hot as Weather
The temperature difference between Naples and Los Angeles is about 20 degrees. Playing in the sunshine was far more appealing. Also Stricker has had far more success with guys his own age, than he has in PGA Tour events.
He has played three events on the PGA Tour since the beginning of the year and he finished 73rd, and missed the cut twice. Conversely on the PGA Tour Champions he has played in one event and finished tied for 29th.
"I've been stinking it up a little bit so far this year, to tell you the truth," Stricker said. "Had a hard time getting the ball in the hole, bottom line. A couple of wayward shots here and there have cost me, and not making some putts. My short game hasn't been that sharp. So I've been working hard, spent a lot of time so far and continue to work at it, and hopefully get something going this week. I would like to see that ball go in the hole a little bit more, see if that can happen here."
Top Choice with Langer
Stricker is the 9/2 co-favorite to win this week, along with Bernhard Langer. Langer won his first event in his second event last week at the Oasis Championship.
Langer looks like he is over the slump he experienced last year. The 61-year-old won just two events in 2018, his lowest number since 2015. He dominated the field at the Oasis, taking the lead after the second round and then cruising to a five-stroke victory.
"One of my best starts ever, probably," Langer said Sunday. "And in these conditions, as windy as it was today, it was really, really good. I was very pleased with the way my short game held up. I putted really good, because sometimes with the long putter it's even harder in windy conditions. But I read the greens well, my speed was good and I was fortunate enough to make a whole bunch of them."