One of Del Mar's mottos is "cool as ever," a saying that doesn't apply to the claiming department for this summer season. The track where the "turf meets the surf," to borrow another Del Mar phrase, became the track where the claim game is hotter than ever.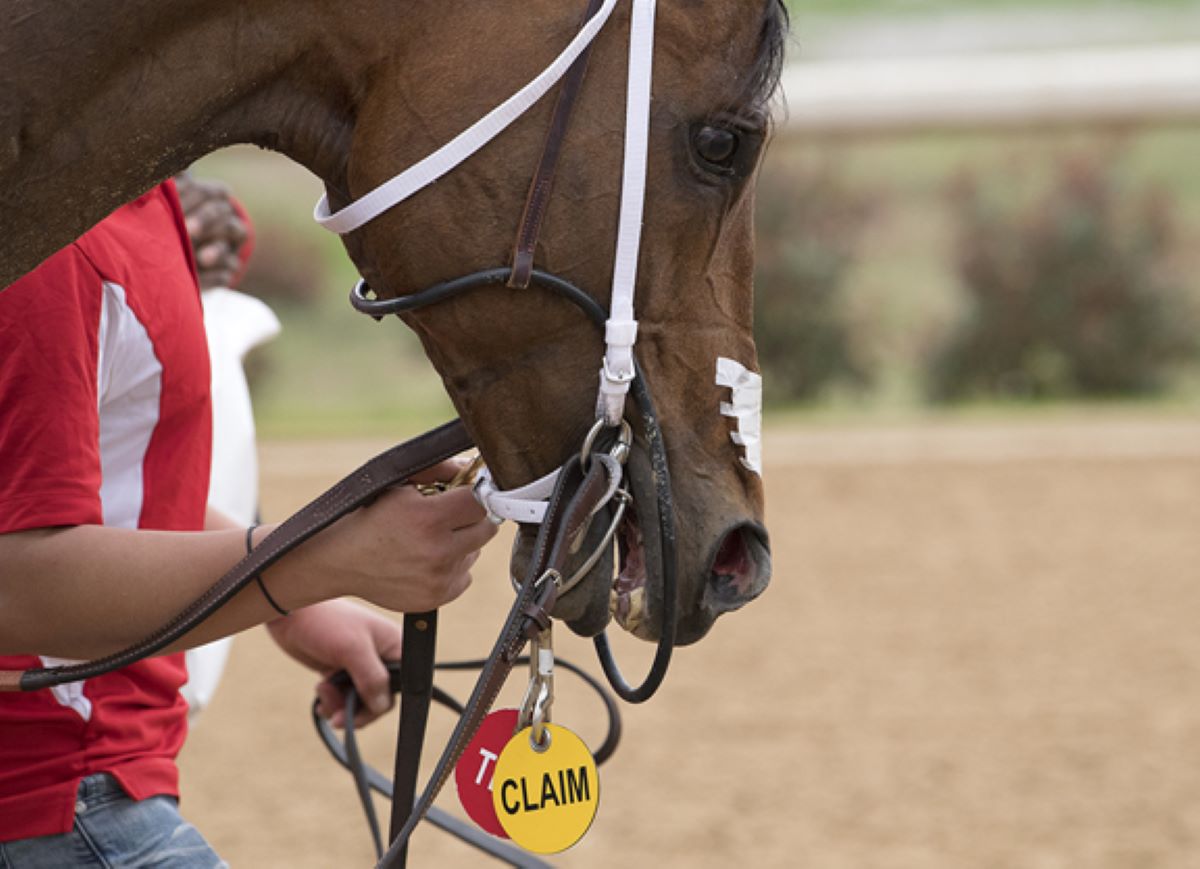 For the first 13 days of Del Mar's 31-days Summer Meet, trainers and owners plucked 106 horses out of claiming races. And those are just the horses that changed hands. There were 14 additional claims that were voided for various reasons, usually involving the horse's health and soundness.
According to Lucy Vaillancourt, who records claims as Del Mar's stewards' aide, this puts the track's claiming record of 348 into jeopardy. That $10,383,000 record was set in 2005. This year's figure sits at $2,803,500. Keep in mind California gets its cut out of that – 8.75% to be exact. That means Del Mar's 106 valid claimers already added $245,306 to state coffers.
Del Mar claim record is within horsemen's grasp
"I think there's a chance we might beat the record of 348 claims in one season," Vaillancourt told Del Mar's communications team. "It usually picks up as the meet goes along, and this meet has a feel of only going stronger, not slowing down."
While stakes races draw the majority of attention, anywhere from 65% to 70% of North America's horse races are claiming races. These races pay the freight at most racetracks. Those races run at various levels and under various conditions, but feature one common element: the horses in that race run with a price tag on their heads.
For a set price, trainers or owners can claim a runner out of a race. If the claim goes through, that horse moves from Barn A to Barn B, getting a new trainer along the way. This is how many trainers broke into the business, such as Hall of Famers Bobby Frankel and Jack Van Berg.
Claimers build many a stable across the country
It's how now-former North American career training win leader Dale Baird racked up most of his 9,445 victories at Mountaineer Park, and it's the foundation of many trainers' stables. You'll find even Grade 1-winning trainers like Whitmore's Ron Moquett stalking claimers from Oklahoma to Kentucky.
And while claiming horses are generally not as talented as their allowance and stakes brethren, there are exceptions. Horses such as Seabiscuit, John Henry, Lava Man, 1999 Kentucky Derby winner Charismatic and – currently – Jesus' Team, once ran with a price on their heads.
It's a tricky game to play, with pitfalls everywhere. Trainers are notoriously secretive about their methods and information about a horse gets parceled out in dribs and drabs. From a tactical standpoint, a trainer needs to know the most optimal race to run his charge. Is he getting a healthy horse with potential to improve? Or is he getting a horse on a nonstop free-fall down the lower rungs of the class ladder?
Don't play the claim game at home
Then, there are the financial issues. If a trainer paid $100,000 for a horse, then loses him to another trainer in a $40,000 claimer, well, do the math. Enough of those and he's not long for the training ranks. But if he runs him at a level above his ability to prevent losing him, he'll seldom – if ever – win.
There are class differences even at the same price. A $30,000 claimer at Santa Anita is different than a $30,000 claimer at Golden Gate Fields. A $40,000 claimer at Churchill Downs is obviously a higher class of horse than a $40,000 runner at an Ellis Park claimer.
Del Mar's claiming races run from $8,000 to $150,000, a level rarely encountered even at that boutique track. Santa Anita did have a $150,000 claimer this past season in Nimbostratus.
Shake, shake, shake it up
So what happens if more than one trainer puts in a claim on a horse? Say hello to the "shake." A shake takes place immediately after a race. A racing official – at Del Mar, it's Vaillancourt – assigns a number to each claiming trainer. She then puts numbered pills into a jar, shakes it, then pulls one out. The trainer corresponding to that number wins the shake.
Vaillancourt said she had a 24-way shake early in the meet, adding that in 2014, the late trainer Mike Mitchell won a 32-way shake. In April, trainer Kenny Smith emerged victorious in a 36-way shake at Oaklawn Park for 5-year-old gelding Cave Run. That came after he finished fourth as the 3/2 favorite in a $20,000 claiming race.