With less than a week to go until Spring Training, two of the best players in baseball, outfielder Bryce Harper and shortstop Manny Machado, remain unsigned free agents.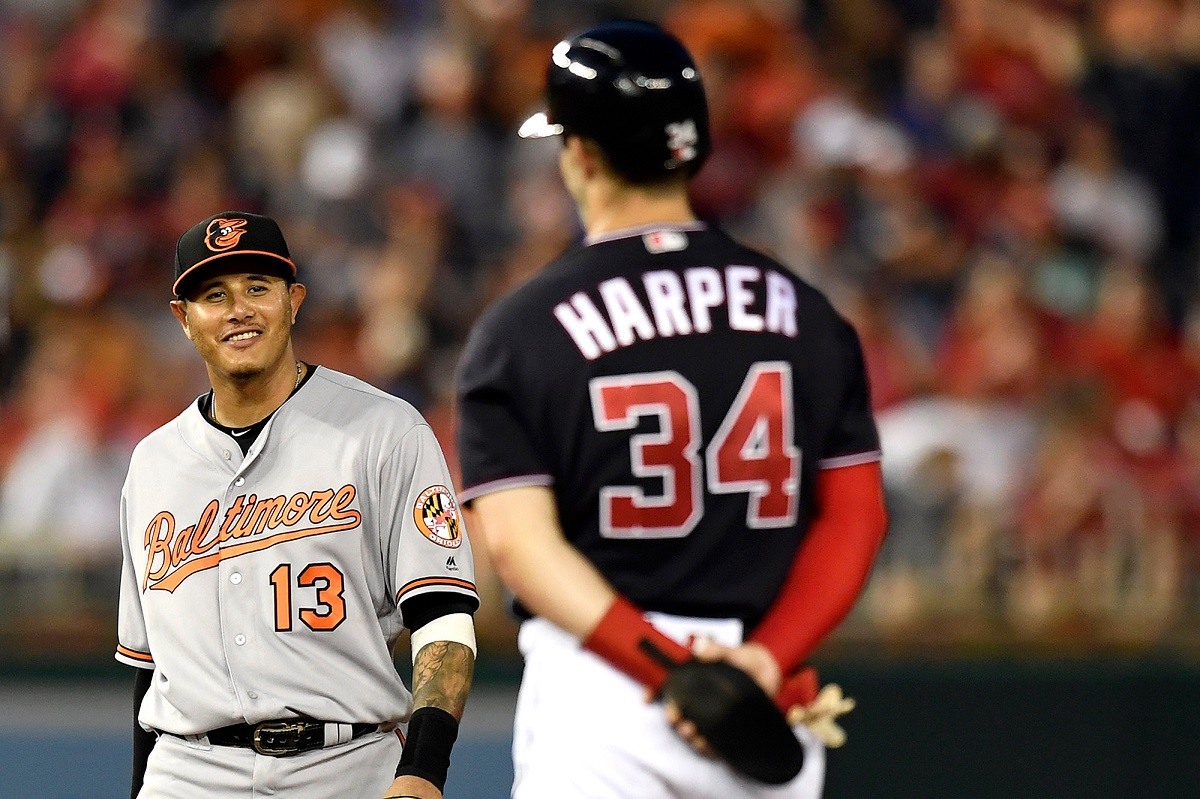 After 100-plus days of negotiations, neither player is close to signing a deal. Several teams expressed interest, but it's a week from spring training and nether players has a team to report to.
Harper and Machado are both 26-years old. Machado won two Gold Gloves. Harper won the MVP in 2015. They have 10 All-Star appearances combined and reportedly seeking 10-year deals worth $300 million.
TALE OF THE TAPE
Brye Harper: .279 average, 184 HR, 521 RBI
Manny Machado: .282 average, 175 HR, 513 RBI
The players and owners are at the crossroads of a never-ending feud over profit sharing. The players seek a bigger piece of the pie and the owners want to keep it among themselves. Ownership is making a stand and it just happens that Harper and Machado are caught in the crossfire.
Harper Blues
Harper and the Phillies met in Las Vegas. At the time, it seemed like they were finalizing a deal. That was two months ago, back in early December.
Since then Harper has been linked to the San Francisco Giants. The Giants ballpark might be hosting Oakland Raiders games this football season. Perhaps Harper can get a front-row seat? The latest rumor is that the Giants and Harper were exploring a short-term deal. Who knows it it's for a single-season rental, or a two-year stint in the Bay Area? It's definitely not in the $300 million range.
No Contract for No Johnny Hustle
The Chicago White Sox made a couple of slick moves in hopes of getting on Machado's good side. They picked up his brother-in-law and one of his good friends in hopes Machado would want to play with family. Too bad it came down to dollars and not blood.
As the saying in Hollywood goes, "It's not called 'show friends', it's called 'show business.'"
Various numbers came out of negotiations with the White Sox. The deals were nothing close to the $300 million range. And the longest terms were seven or eight years.
The San Diego Padres are the latest team to get involved with Machado. San Diego is an amazing city to live. After the Chargers skipped town and moved to Los Angeles, the Padres are the only major professional sports team in town.
Pitching superstar, Justin Verlander, recently tweeted his thoughts about the matter.
"System is broken. They blame 'rebuilding' but that's BS. You're telling me you couldn't sign Bryce or Manny for 10 years and go from there? Seems like a good place to start a rebuild to me."
It's a shame the ownership does not open the bankbook to bring in big-time free agents. Then again, they could bring in Machado and build the team around him. The Padres have oodles of young players that lack experience. They don't have a consistent superstar since the days of Tony Gwynn.
Bronx Pipe Dreams
The New York Yankees made several moves in the offseason to the pitching staff. They acquired James Paxton to help fill out the starting rotation. They also added Adam Ottavino and Zack Britton to an already awesome bullpen.
The Yanks are stacked in their outfield with Aaron Judge and Giancarlo Stanton. Last year, the Bronx Bombers set a major league record with most home runs in a season. The Yanks have no desire to sign Bryce Harper.
Manny Machado is a different story. The Yankees lost their starting shortstop, Didi Gregorious, when he went down with an unfortunate elbow injury. He underwent Tommy John surgery and he's out for at least this season. The Yankees acquired a couple of veterans to fill the void. But they're not in the same category as Machado.
The Yankees have their eyes focused on winning the World Series this year. Unfortunately, Machado will not be a part of the next championship run. Machado in the Bronx is a pipe dream. The Yankees would be a last second miracle for Machado and his agent. The deep-pocketed pinstripes will not be his deus ex machina. General manager Brian Cashman will not be Machado's Prince Charming. In the ruthless world of business, sometimes the best of the best are crushed by the relentless gears of capitalism.