Nike lost another high-profile deal as Olympic gymnast Simone Biles signed with the Gap's Athleta brand. Earlier this year, Kobe Bryant's estate failed to renew its longstanding deal with Nike. Meanwhile, Under Armour was fined $9 million for misleading investors.
Nike can't be happy with the defection of two gold medalists going into the Tokyo Olympics, as the games are a strong driver of sportswear sales. Watching world-class athletes compete inspires people to be more active. That's one reason why Olympic sponsorships are so important to athletic apparel companies. They want their brand front and center when consumers find that inspiration.
Gap gains two Olympians from Nike
Allyson Felix is the only female track and field athlete to win six Olympic gold medals. She had a seven-year sponsorship deal with Nike through 2017, but that relationship soured after Nike wanted to cut her pay by 70% following her daughter's birth.
Felix slammed Nike in a New York Times op-ed. As a result, Nike introduced new maternity policies, though they were apparently too little, too late for Felix. In 2019, Felix became Athleta's first sponsored athlete.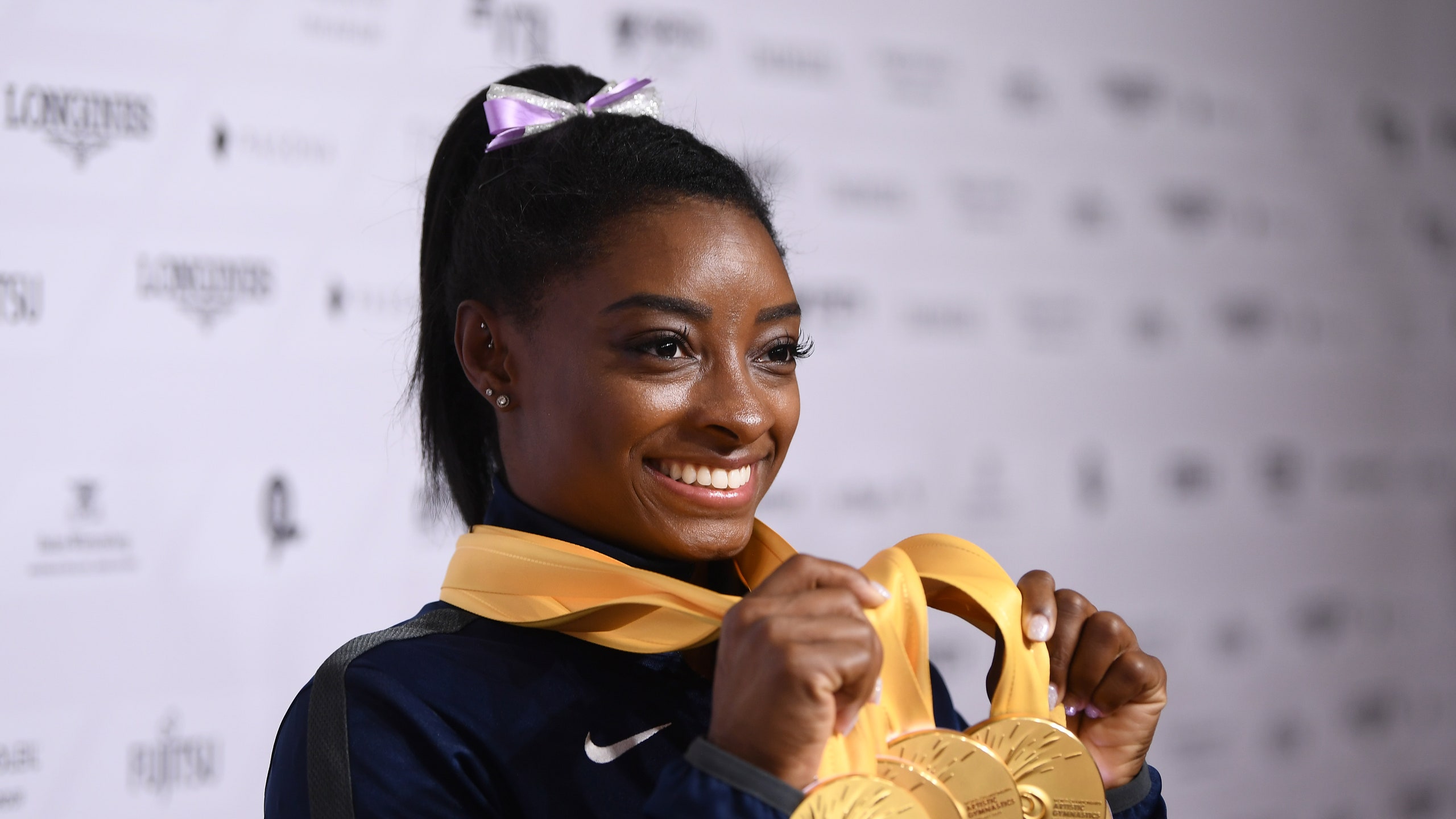 Like Felix, Simone Biles is one of the most decorated athletes in her field. The gymnast has 30 Olympic and World Championship medals. Also, like Felix, Biles felt Gap's Athleta would be more supportive of her goals than Nike.
"I felt like it wasn't just about my achievements, it's what I stood for and how they were going to help me use my voice and also be a voice for females and kids," Biles said. Nike had been Biles' sponsor since 2015.
Nike will have hundreds of sponsored athletes at the upcoming Tokyo Olympics, but losing relationships with Felix, Vanessa Bryant and Biles should give the company something to ponder as it plans for 2024.
SEC fines Under Armour
The athletic apparel company Under Armour may be turning a corner, but it is still having trouble overcoming its past.
On May 4, UA reported better-than-expected results for the first quarter of 2021. Revenues grew roughly 35% over the same period last year. The company credited its pandemic restructuring plan for the improvement. Notably, UA renegotiated and terminated a number of sponsorship deals with individual athletes and universities.
UA's stellar earnings report came just one day after the company reached a $9 million settlement with the Securities and Exchange Commission (SEC). According to the SEC's charges, UA pressured customers to take $408 million of orders earlier than scheduled. The company didn't disclose this strategy — employed in 2015 and 2016 — to investors. Instead, it passed off the acceleration of existing orders as new order growth. Under the terms of the settlement, UA didn't admit or deny the SEC's findings.
Disclosure: Amy Calistri owns an embarrassingly small position in Gap, Inc. stock.