The sports betting world still has a long way to go before it returns to normal. But a weekend of actual, live sporting events provided some relief for sportsbooks that have been searching for content during the COVID-19 pandemic.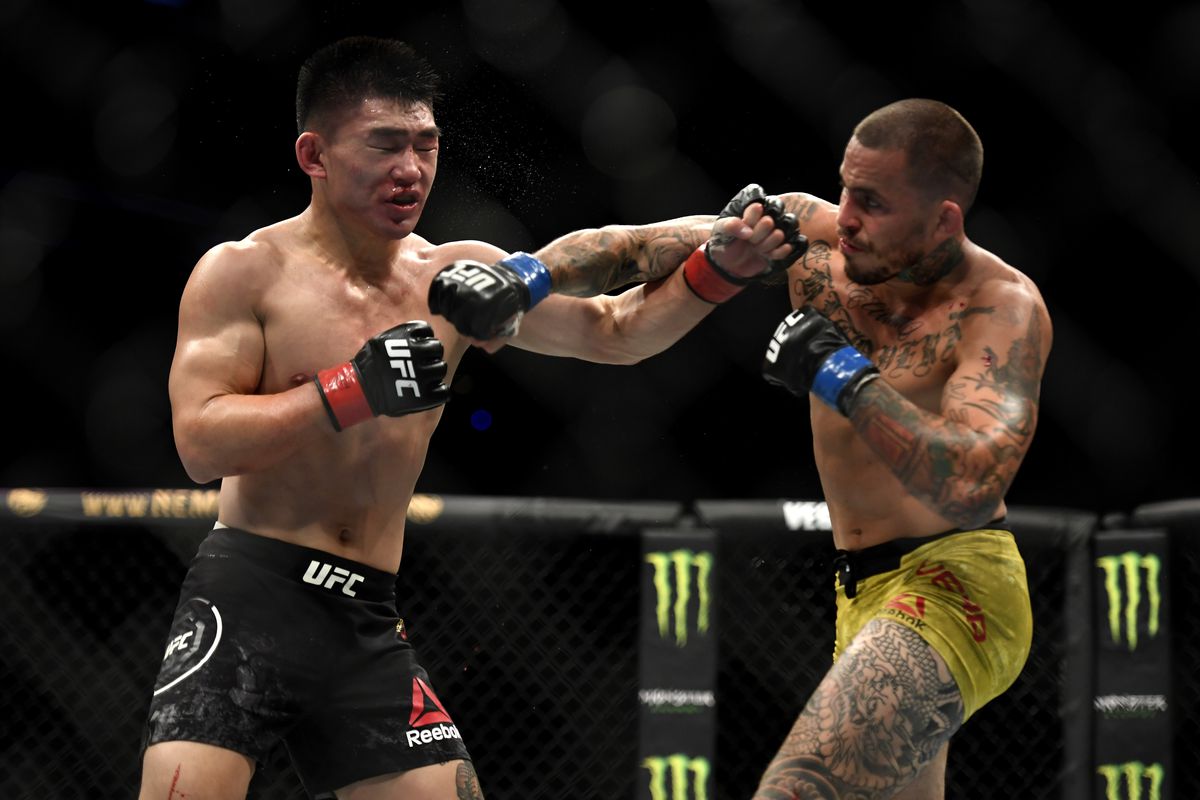 Sportsbooks reported their best numbers since early March this past weekend, as a combination of NASCAR, UFC, golf, and soccer events gave bettors plenty of action to choose from.
Sportsbooks Report High Interest in NASCAR, Bundesliga
The UFC returned over a week ago, with UFC 249 being the first of three events over eight days in Jacksonville, Florida. That run ended on Saturday night with a UFC on ESPN card that featured several close fights with debatable scoring decisions. The main event saw Alistair Overeem overcome a rough start to defeat Walt Harris by second-round TKO.
That was good news for sportsbooks with large liability on Harris, who was both a betting and a sentimental favorite. Harris came into the fight as a -160 favorite at William Hill.
"It looked like Harris knocked out Overeem in the first round and he ended up losing," William Hill sportsbook director Nick Bogdanovich told The New York Post. "Overeem winning was probably our best result."
NASCAR also returned over the weekend, with Kevin Harvick winning the Real Heroes 400 at Darlington Speedway. It was the first NASCAR race since March 8, with PointsBet telling ESPN that the race attracted about as much handle as the Daytona 500.
Germany's Bundesliga may have been the largest sports organization to resume play over the weekend. While American sports fans aren't as familiar with Germany's top league as they are with England's Premier League, the Bundesliga still offers world-class play. FanDuel told ESPN that the match between Union Berlin and European powerhouse Bayern Munich was the second-most bet event of the weekend behind the UFC's main event.
Golf, NASCAR on the Menu Again This Week
Golf also returned on Sunday, albeit in exhibition form. Rory McIlroy and Dustin Johnson defeated Rickie Fowler and Matthew Wolff in the TaylorMade Driving Relief match, which raised well over $5 million for charity. It too proved popular with bettors, with FanDuel saying it did about double the handle of a typical PGA Tour event.
Add up all of those events and you get a solid, multisport weekend the likes of which sportsbooks haven't seen in two months. And while the handle wasn't out of this world, the action seemed to draw in casual bettors who wanted something to root for.
"There were a lot of $20 and $50 bets flying around, and not that I can blame the people," Jimmy Vaccaro, oddsmaker at the South Point Race and Sports Book, told The New York Post. "We were writing a lot of [bets]. We can't win a lot and we can't lose a lot."
The hope is that this is just the beginning of a return to normalcy for sportsbooks in the United States, especially as there's more major sports action in store in the week to come. NASCAR hosts its second consecutive race at Darlington on Wednesday, with FanDuel listing Kevin Harvick as the +350 favorite to go back-to-back on the track. Meanwhile, the team of Tiger Woods and Peyton Manning (-205) will take on Phil Mickelson and Tom Brady (+184) in another charity golf match next Sunday.