If you're a Star Wars geek like me and subscribed to the Disney Plus streaming platform to watch " The Mandalorian," rest assured, the service has plenty of other non-Star Wars content to keep you entertained during the holiday season. Disney Plus offers a vast list and collection of sports movies and films, including the newly released "Safety" about a former Clemson player who must take on the role of primary caregiver to his younger sibling.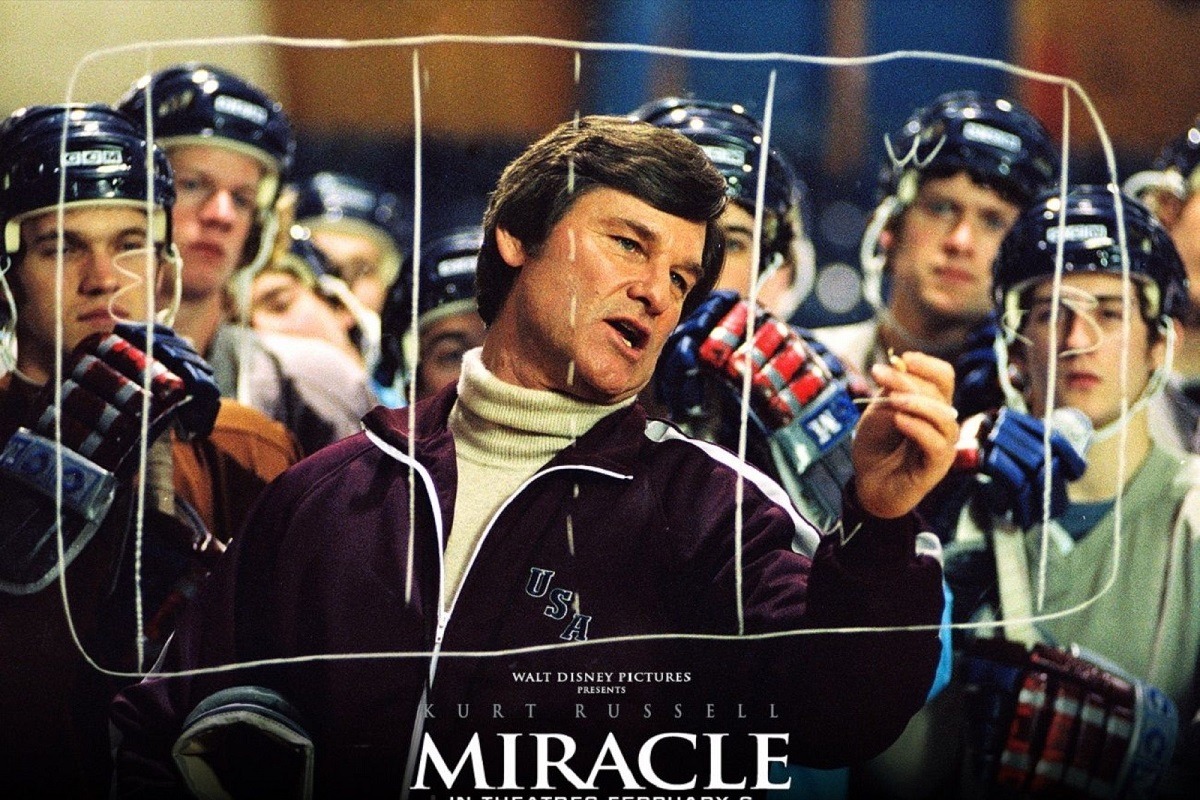 Now that the second season of Mandalorian ended, what should you watch on Disney Plus while waiting for the new Boba Fett series to launch in 2021?
Many of the movies on Disney Plus involve youth sports like "Bend it Like Beckham," which inspired many young women to start playing soccer.
And yes, the story about a group of misfits playing hockey in "The Mighty Ducks" inspired the name of an NHL expansion team in Anaheim that would one day go on to win the Stanley Cup.
---
SPORTS MOVIES ON DISNEY PLUS
Miracle
Remember the Titans
Safety
Invincible
Glory Road
The Rookie
Bend It Like Beckham
The Mighty Ducks
D2: Mighty Ducks
D3: Mighty Ducks
Cool Runnings
Secretariat
The Greatest Game Ever Played
---
American team sports have provided much common ground on which to discuss problems like racism and inequality. Films like "Glory Road" and "Remember the Titans" are both based on true stories about athletes who shared a love of sports, but who also sought to change the world.
Disney+ Football Movies
Safety (2020)… A feel-good story that would have been an ABC Movie of the Week in the 1980s. Ray 'Ray Ray' McElrathbey, a safety and special teams player for Clemson between 2006 and 2008, has to take care of his younger brother when his drug-addled mother enters rehab.
Invincible (2006)…. Marky Mark plays for the Philadelphia Eagles in a film based on a true story. Vince Papale (Mark Wahlberg), a bartender from Philly, wins a spot on the Eagles special teams in the late 1970s. Greg Kinnear plays legendary coach Dick Vermeil.
Remember the Titans (2000) … A steller film about how an integrated high school football team in Virginia overcame tense race relations to win a championship. Denzel Washington plays Herman Boone, the head coach who uses football and teamwork to help bring together a community. "Remember the Titans" has plenty of cameos from young actors who would go on to hit it big, including Wood Harris, Kate Bosworth, Donald Faison, Ryan Gossling, Hayden Panettiere, and Kip Pardue. This film has an awesome soundtrack that includes many hits from the late 1960s and early 1970s.
Hockey Movies on Disney Plus
Mighty Ducks (1992)…  An attorney named Gordon (Emilio Estevez) gets in trouble with the law for drunk driving. He's sentenced to community service, where he coaches a youth hockey team of misfits, including Joshua Jackson (yes, before he was Pacey from "Dawson's Creek").
D2: Mighty Ducks (1994)… The first film did so well, that Hollywood cranked out two sequels. Gordon returns to coach an American youth team in the Goodwill Games and relies on his former players from the Ducks. Kenan Thompson (SNL fame) appears as one of the new players.
D3: Mighty Ducks (1996)… The third film follows Joshua Jackson, who plays hockey at a snooty prep school in Minnesota.
Miracle (2004)… The Miracle on Ice, when the US men's hockey team defeated the top-ranked USSR hockey squad, gets the Hollywood treatment. Kurt Russell portrays hard-ass head coach Herb Brooks who inspires and antagonizes a rag-tag bunch of college kids to defeat one of the greatest Soviet teams of all time at the 1980 Winter Olympics in Lake Placid, New York.
Star Power on Disney+
Glory Road (2006)… In 1966, Texas Western upset Kentucky to win the national championship. Don Haskins (Josh Lucas) started five black players in the championship game against an all-white squad at Kentucky that included future NBA player and head coach, Pat Riley. Jon Voight plays legendary coach Adolph Rupp.
The Rookie (2002)… High school science teacher and baseball coach Jim Morris (Dennis Quaid) takes a shot at a big-league tryout after giving up the game two decades earlier. Based on a true story, Morris made his rookie debut as a relief pitcher with the Tampa Bay Devil Rays at the ripe age of 35.
Bend It Like Beckham (2002)… A British Indian football enthusiast (Parminder Nagra) joins her local girls' team even though it was against the wishes of her strict Sikh family in London. Keira Knightley also stars.
The Greatest Game Ever Played (2005)… Before you snicker and think, wait, is that Shia LaBeouf in a golf movie? This is the story of amateur golfer Francis Ouimet (LaBeouf), who wins the 1913 US Open.
Cool Runnings( 1993)… The fun and wild story about the Jamaican bobsled team that competed in the 1988 Winter Olympics in Calgary, Canada. John Candy plays Irv Blitzer, a bobsled coach, who seeks to recruit sprinters and convert them to bobsledders.
Secretariat (2010)… You've heard the name, but do you really know the whole story about the all-time greatest racehorse? Secretariat won the Triple Crown in 1975.